As an Amazon Associate, I earn from qualifying purchases. In addition, I participate in several other affiliate programs that allow me to earn while I recommend products I love.
Bacon is a big food group around here, but after years of dealing with oil spitting at me from the frying pan, I've finally embraced the art of how to bake bacon in the oven and I wish I had done it sooner.
Learn how to cook bacon in the oven and suddenly you no longer have to tend to it on the stove, no longer have to deal with messy frying pan clean-up, and, oh, yeah, it's healthier as you don't need to add any extra greases!
Baking bacon in the oven is really simple. Like, reallllly simple.
Here's what to do.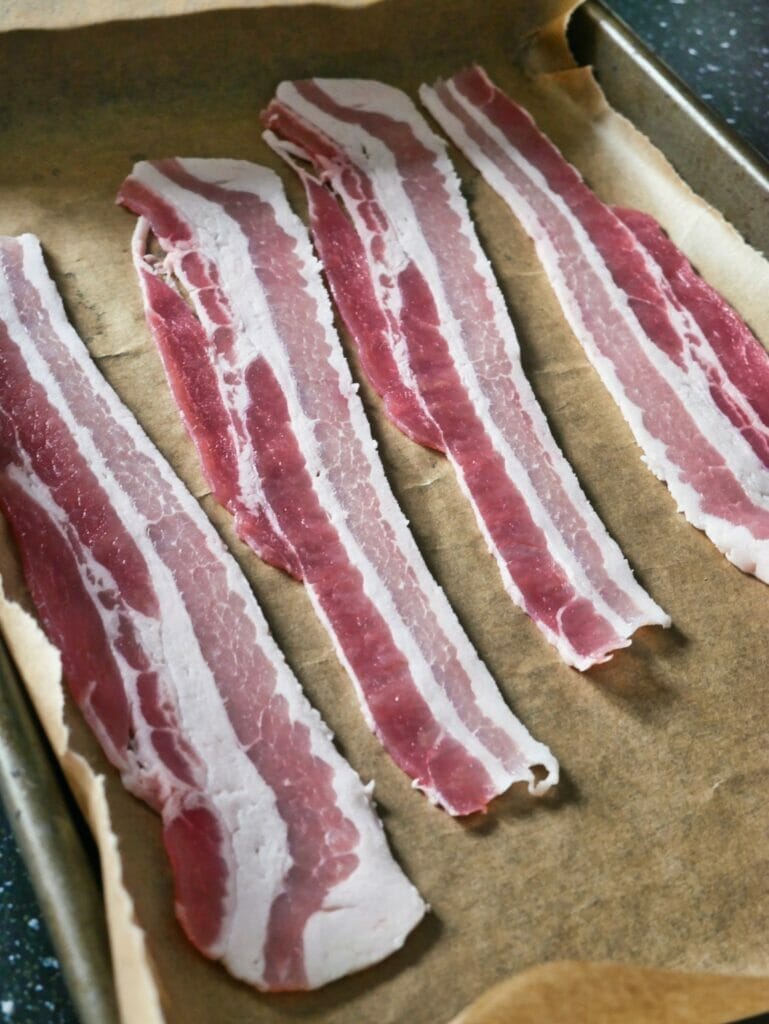 Our Favorite Quirky Kitchen Gadgets
What You'll Need
The ingredients list is simple, as all you'll really need is bacon and a baking tray like this one.
I prefer to cover my baking tray in parchment paper, to make for easier cleanup, but you could also use a silicone mat if you really wanted to.
How to Make Bacon in the Oven
Preheat the oven to about 400F (200C).
Lay strips of raw bacon flat onto a baking sheet covered in baking paper.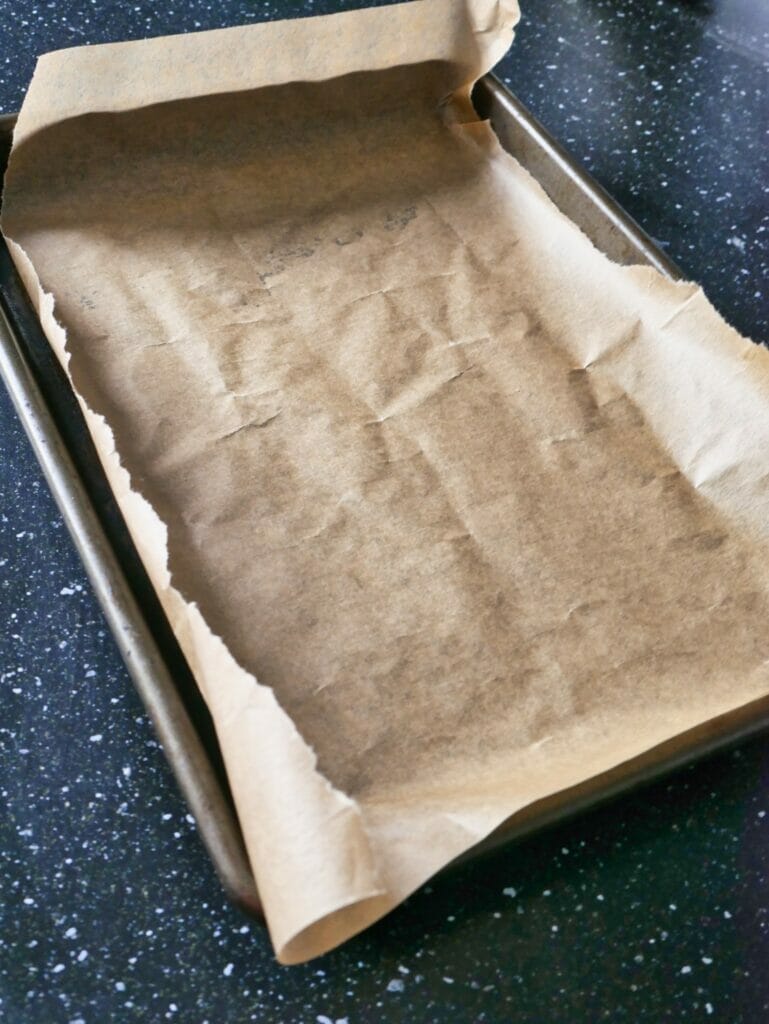 Put in the oven, ta-dah!
When done to your liking, pull the bacon off of the baking tray with tongs (it will be hot!) and put onto paper towels on a plate to cool.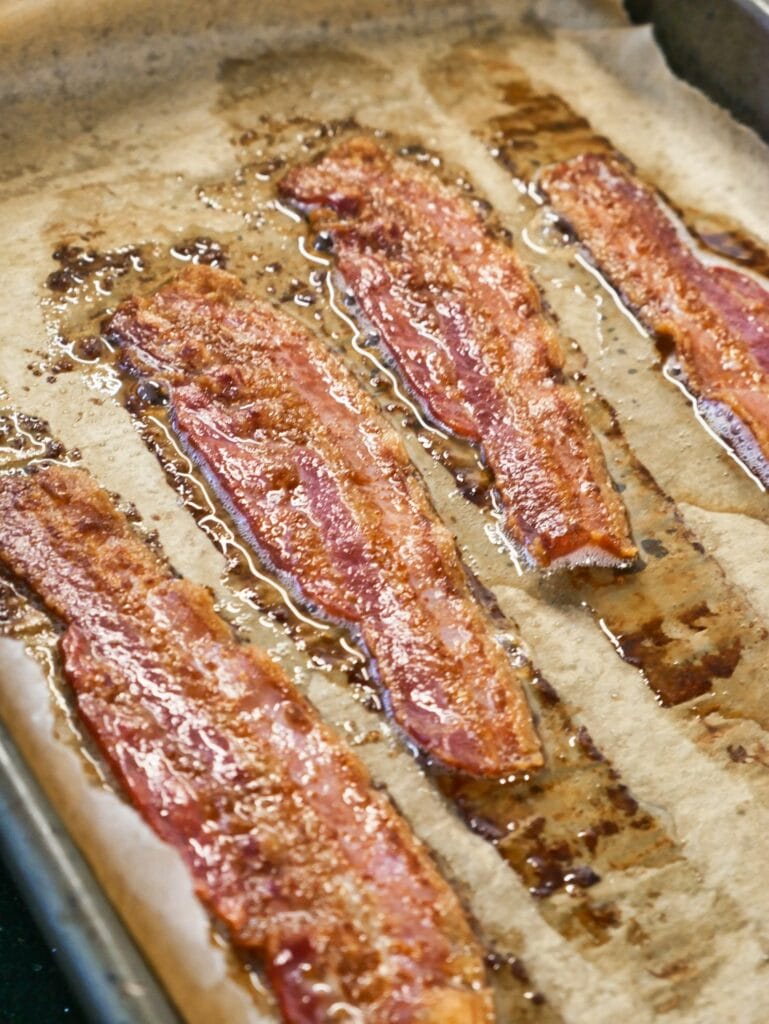 For easy clean-up, just throw away the parchment paper and paper towels and your baking tray will be as good as new without any scrubbing!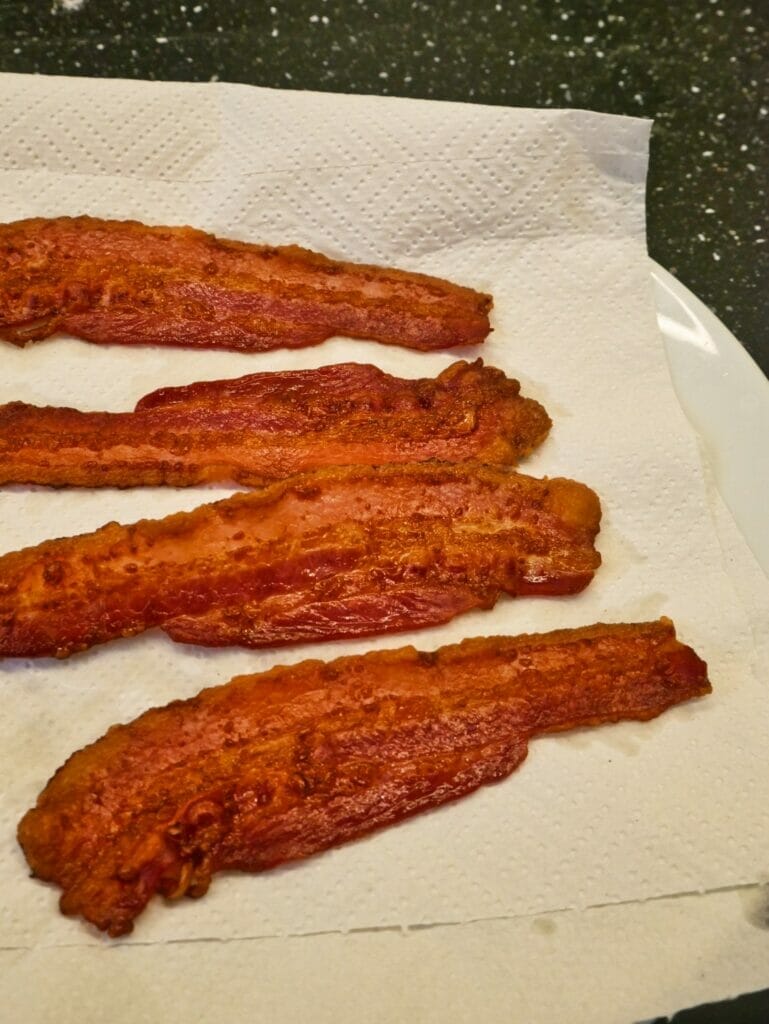 How Long to Cook Bacon in the Oven
How long you cook your bacon in the oven really depends how you prefer it.
For crispy bacon that will easily snap, I like to do about 20 minutes.
For less than crispy, check it on starting at 10 minutes.
If you take it out and it doesn't look quite done to you, just pop it back in for a few more minutes.
What to Serve with Bacon
Bacon goes well with so many breakfast dishes, or as part of a breakfast sandwich like the bacon, egg, and cheese biscuit.
It's also great to serve with pancakes and waffles, or of course, bacon and eggs!
Yield: 8 slices
How to Cook Bacon in the Oven (Mess-Free)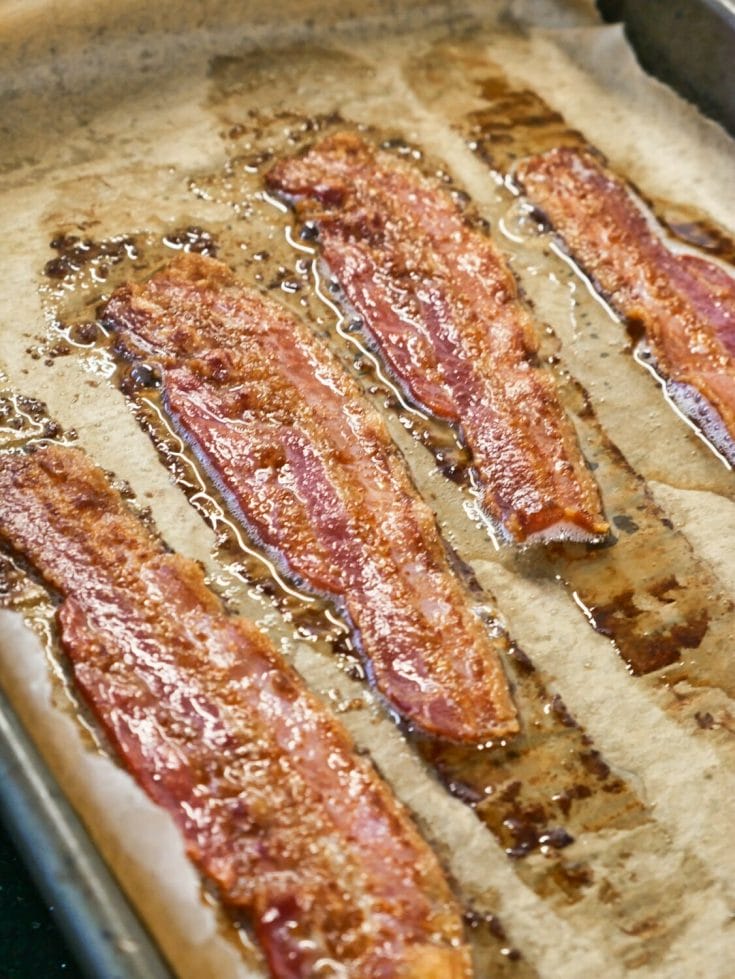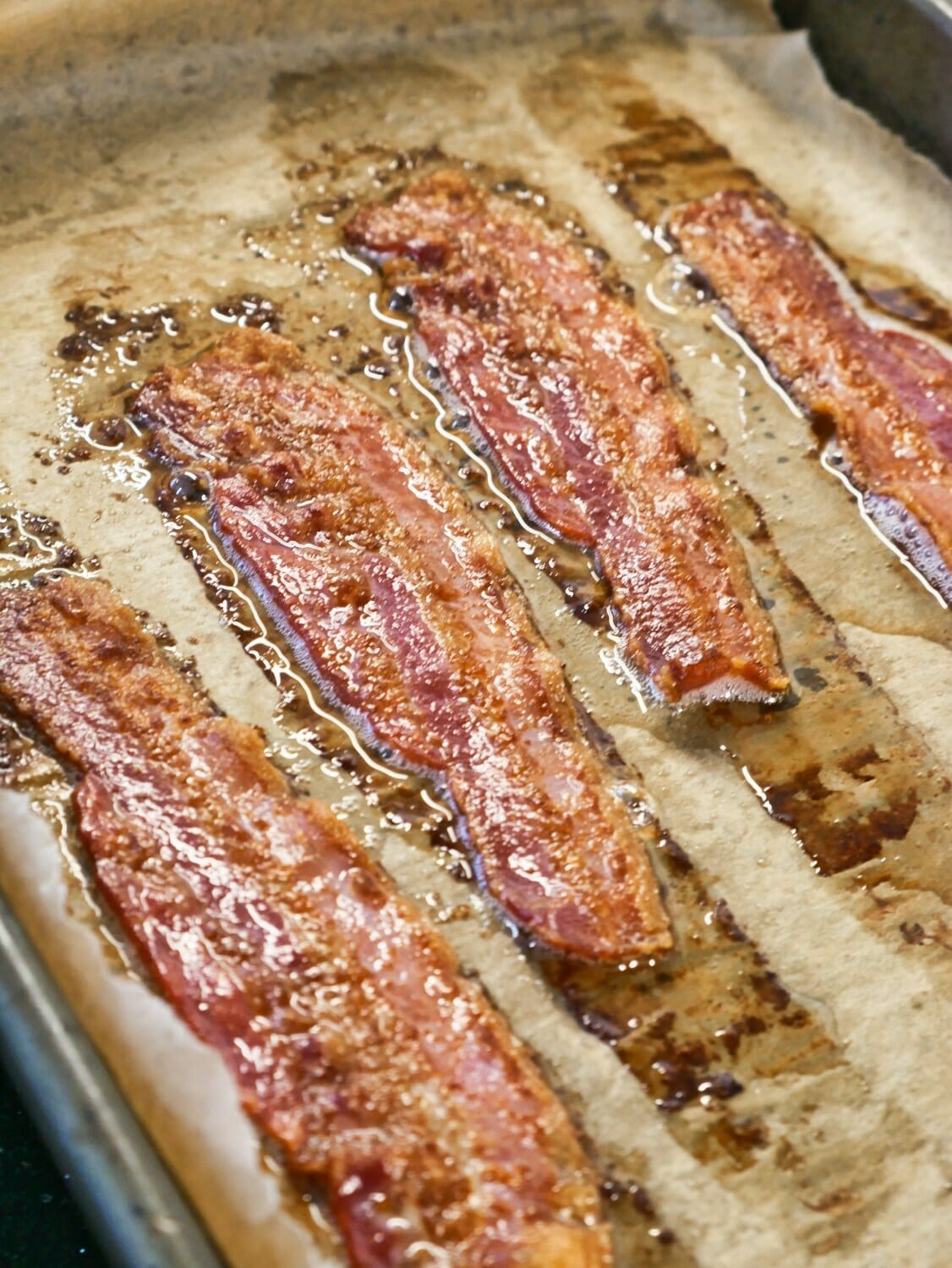 Learn how to cook bacon in the oven, mess-free!
Ingredients
8 slices of bacon, uncooked
Instructions
1. Preheat the oven to 400F (200C)
2. Put parchment paper over a baking sheet, and lay 8 slices of uncooked bacon (or however many you would prefer) on it
3. Cook for about 20 minutes, or until the bacon is your desired level of crispness
4. Move onto a plate covered with paper towel to soak up the extra fat, and enjoy!
Recommended Products
As an Amazon Associate and member of other affiliate programs, I earn from qualifying purchases.