As an Amazon Associate, I earn from qualifying purchases. In addition, I participate in several other affiliate programs that allow me to earn while I recommend products I love.
Whether a recipe calls for buttermilk and you don't have it or you're in a country where buttermilk isn't readily sold, it's time to learn how to make buttermilk from milk!
The process is incredibly easy and takes about 10 minutes, so it's not one of those buttermilk substitute recipes where you need to wait around and the process can happen while you're getting the other ingredients together.
All you need is an acid (we'll talk about options in a minute) to add to some milk to cause the curdling process, as that's all buttermilk is: curdled milk!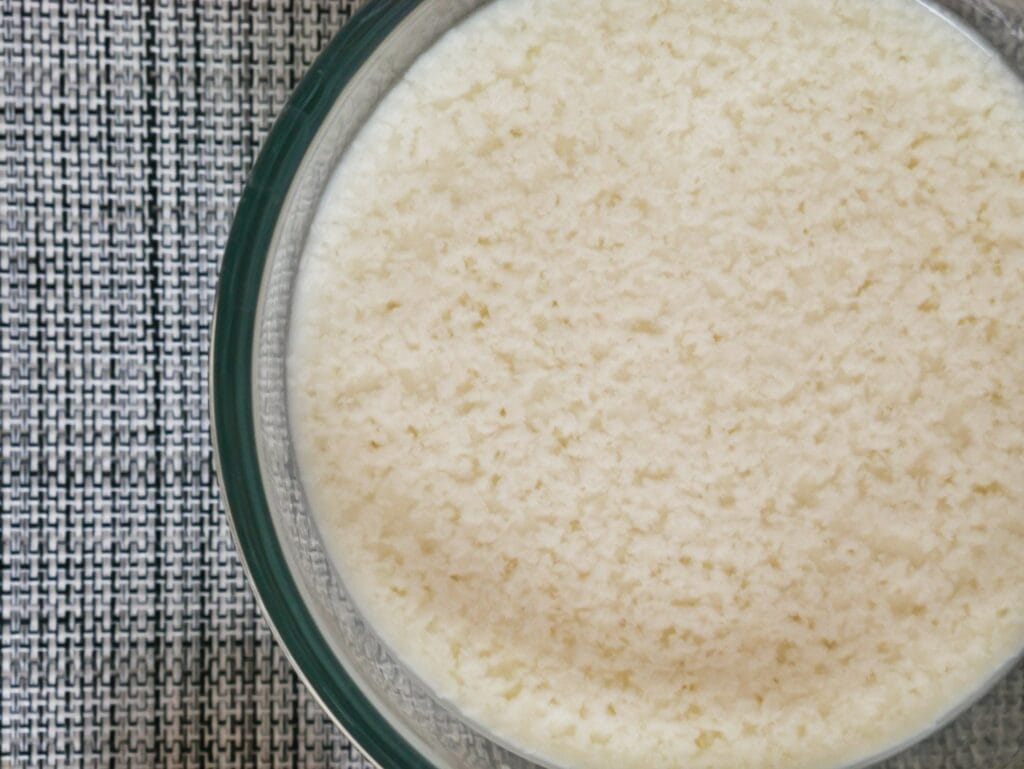 Our Favorite Quirky Kitchen Gadgets
What You Need to Make Buttermilk from Scratch
To make buttermilk with milk, you'll need:
whole or 2% milk (if you have 1%, you can still try this, it just won't be as accurate)
lemon juice OR white distilled vinegar – I prefer this brand of lemon juice
That's it! See? Easy!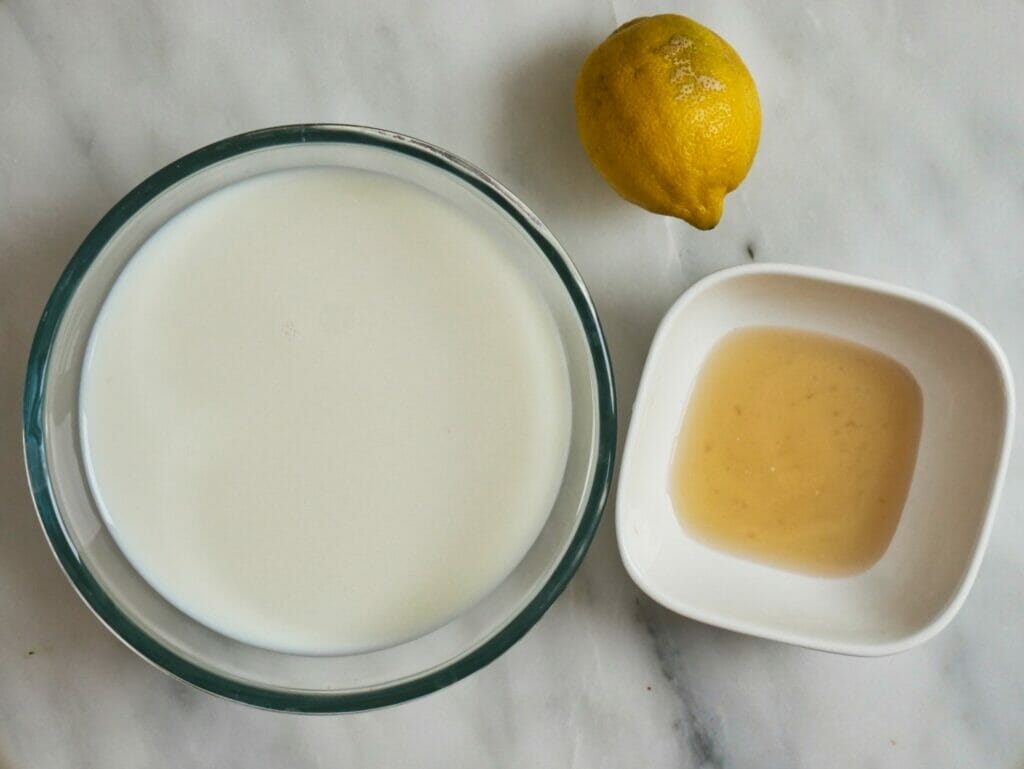 What is Buttermilk?
Buttermilk is a fermented dairy product.
It used to be the liquid that was left over after churning butter, but today buttermilk is cultured to give you the same effect.
Can I Substitute Milk for Buttermilk?
Can you?
Yes, sure, you can try if you literally have no other option and want to forge ahead with the recipe, but it's not recommended.
The acid in the buttermilk is going to be a big player in creating new flavors and chemical reactions in your baking, which will not be possible if you just put in plain milk.
How to Make Buttermilk
For every one cup of buttermilk you need, you simply will add one tablespoon of the lemon juice or distilled vinegar and add it to one cup of milk.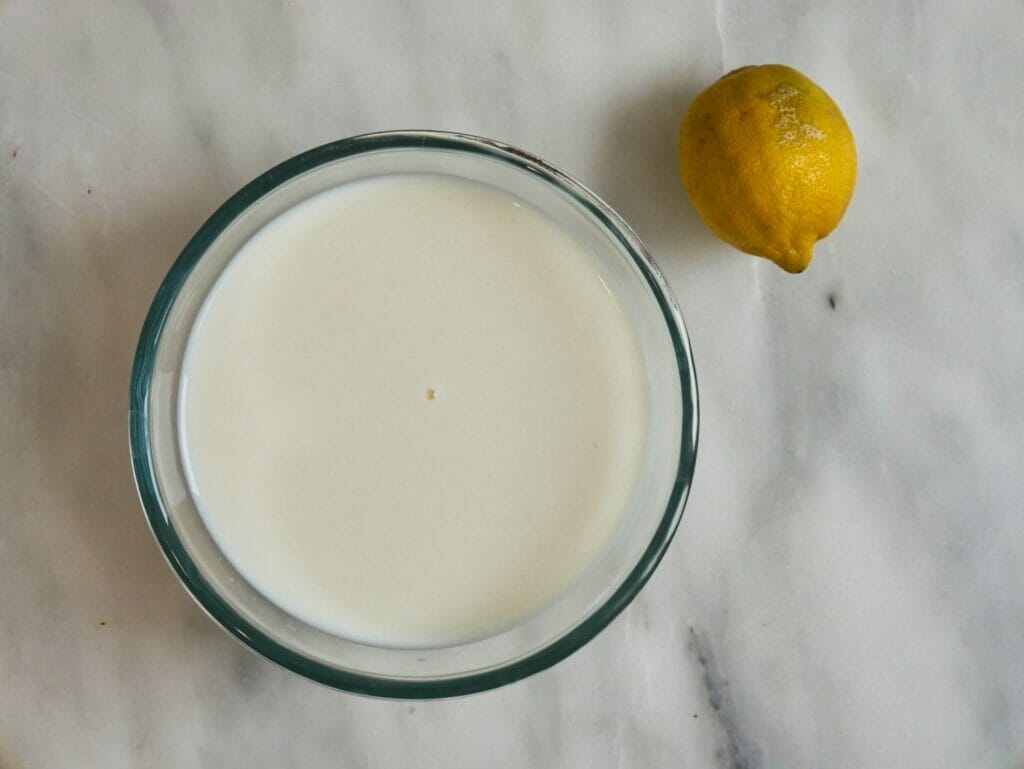 Mix it around and let this sit for about 10 minutes, and wallah!
Buttermilk, ready to use in your baking.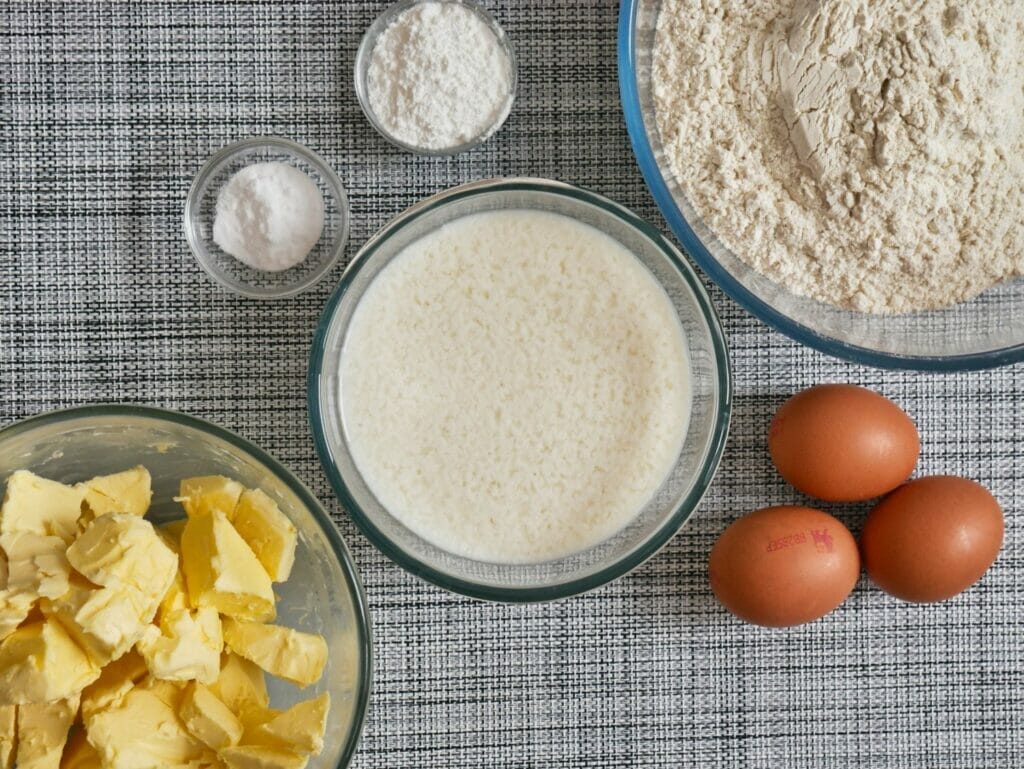 What Kinds of Recipes Use Buttermilk?
Popular recipes that you could use homemade buttermilk in are things like buttermilk pancakes, buttermilk biscuits, and creamy things like salad dressing.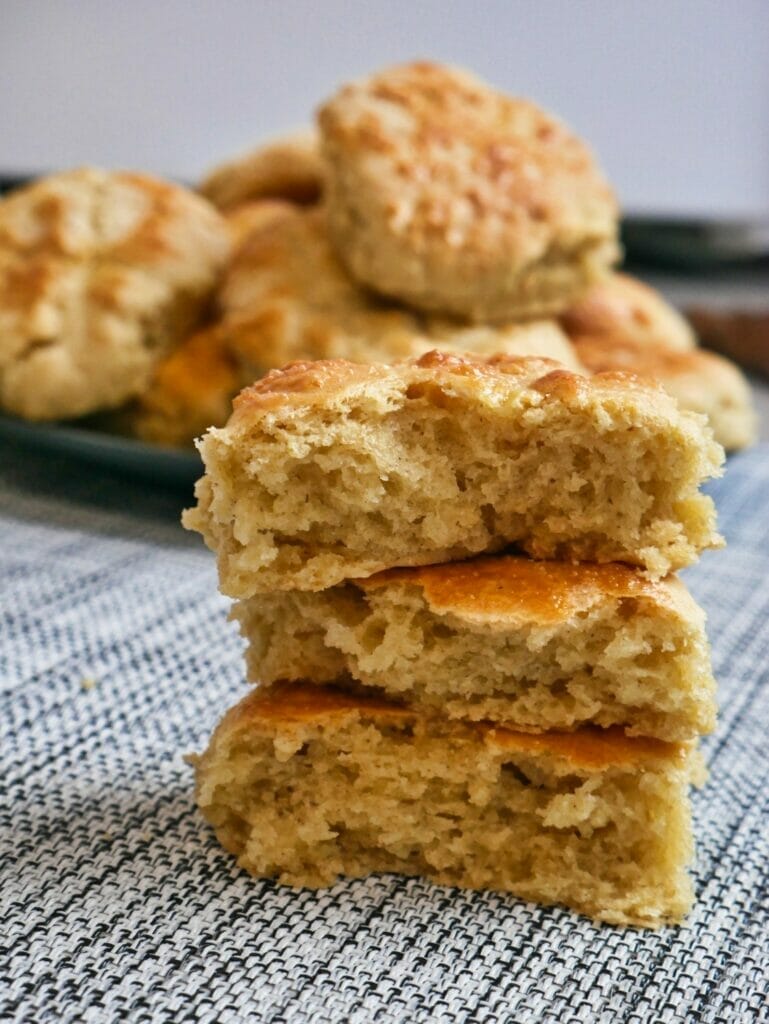 Yield: 1 cup
Homemade Buttermilk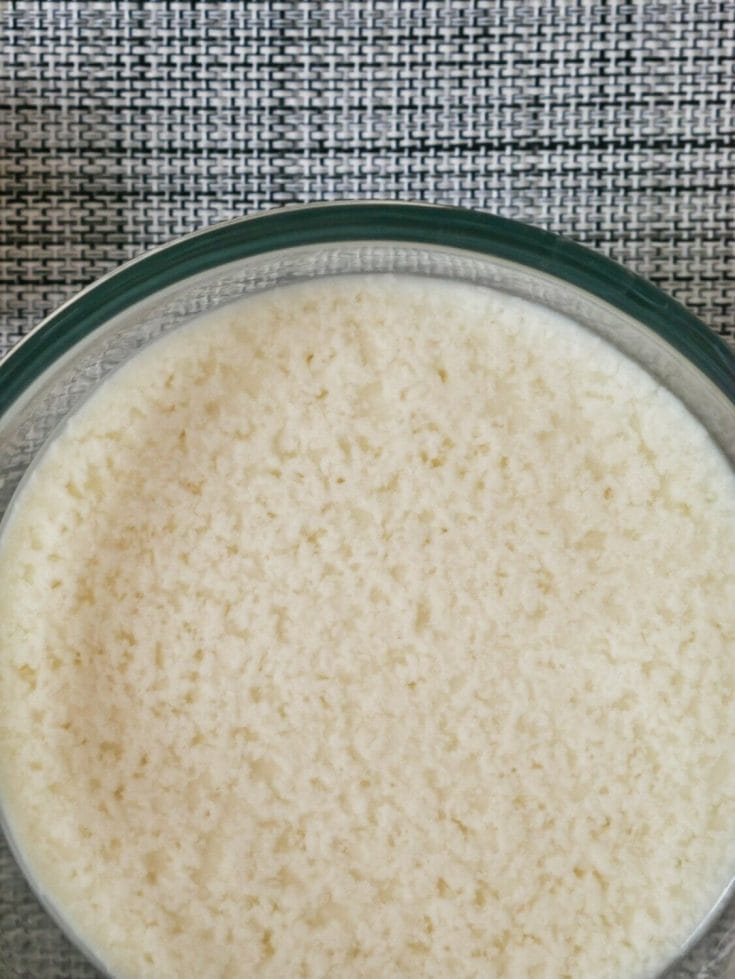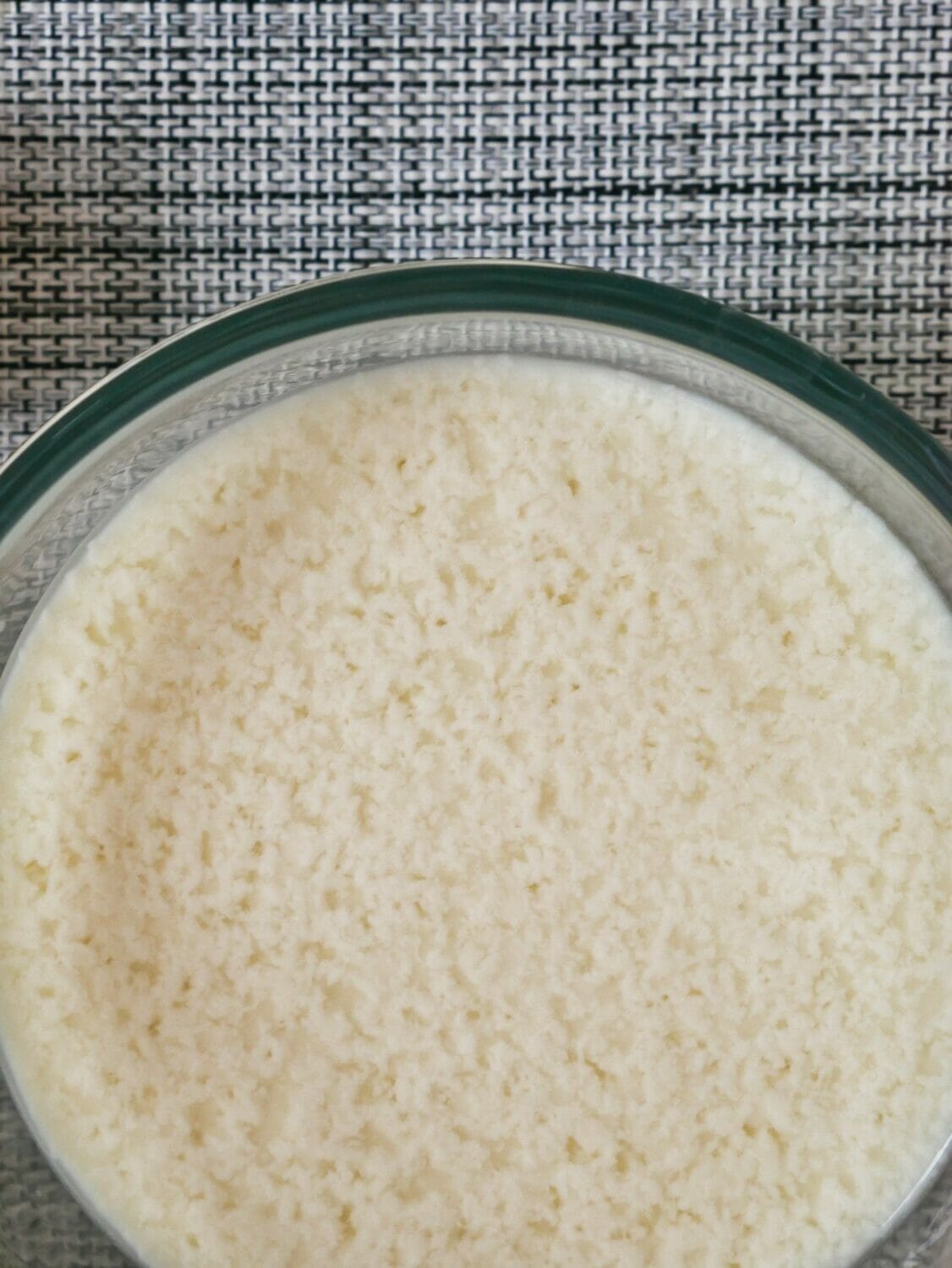 This homemade buttermilk recipe is easy and quick, allowing you to have homemade buttermilk with only 2 ingredients.
Additional Time
10 minutes
Ingredients
1 cup whole or 2% milk
1 tablespoon lemon juice OR white distilled vinegar
Instructions
Add the lemon juice or white distilled vinegar to the cup of milk.
Mix thoroughly.
Allow to stand for 10 minutes.
Recommended Products
As an Amazon Associate and member of other affiliate programs, I earn from qualifying purchases.
Nutrition Information:
Yield:
1
Serving Size:
1
Amount Per Serving:
Calories:

127
Total Fat:

5g
Saturated Fat:

3g
Trans Fat:

0g
Unsaturated Fat:

2g
Cholesterol:

20mg
Sodium:

119mg
Carbohydrates:

13g
Fiber:

0g
Sugar:

13g
Protein:

8g