As an Amazon Associate, I earn from qualifying purchases. In addition, I participate in several other affiliate programs that allow me to earn while I recommend products I love.
This mixed berry protein smoothie with chocolate is definitely one of my favorite smoothies, and I'm very excited that you'll soon find out why!
It has an incredible berry and chocolate flavor that makes it taste like a dessert, gets hidden fruit in in the form of avocado, and is super versatile if you don't have the exact ingredients on hand.
Oh, and it packs in a whole bunch of protein as well, making it class as a protein shake (without the boring taste!). Great stuff!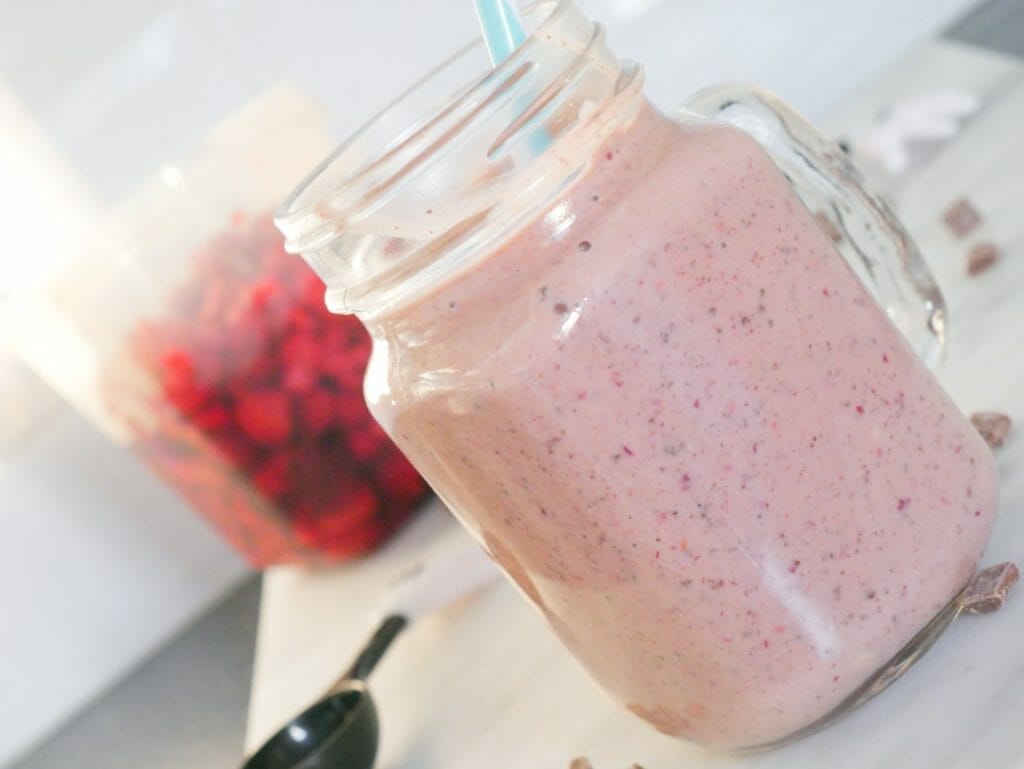 Why you need this mixed berry protein smoothie NOW
It tastes like a berry and chocolate smoothie, not a protein shake
Thankfully, this protein berry smoothie does not taste like protein powder.
As you may or may not know, protein powder mixed with water (the default way to take it), is, more often than not, a pretty horrible experience. That's why I like to mix my protein powder in to smoothies!
This protein shake's flavour leans so far towards berries and chocolate, you would never know there is even protein powder in it.
Of course, it does depend what chocolate protein powder you use, as not all are created equal.
I like to use Optimum Nutrition Gold Standard 100% Whey Double Rich Chocolate protein powder, as it's a favorite among gym-goers and also tastes great.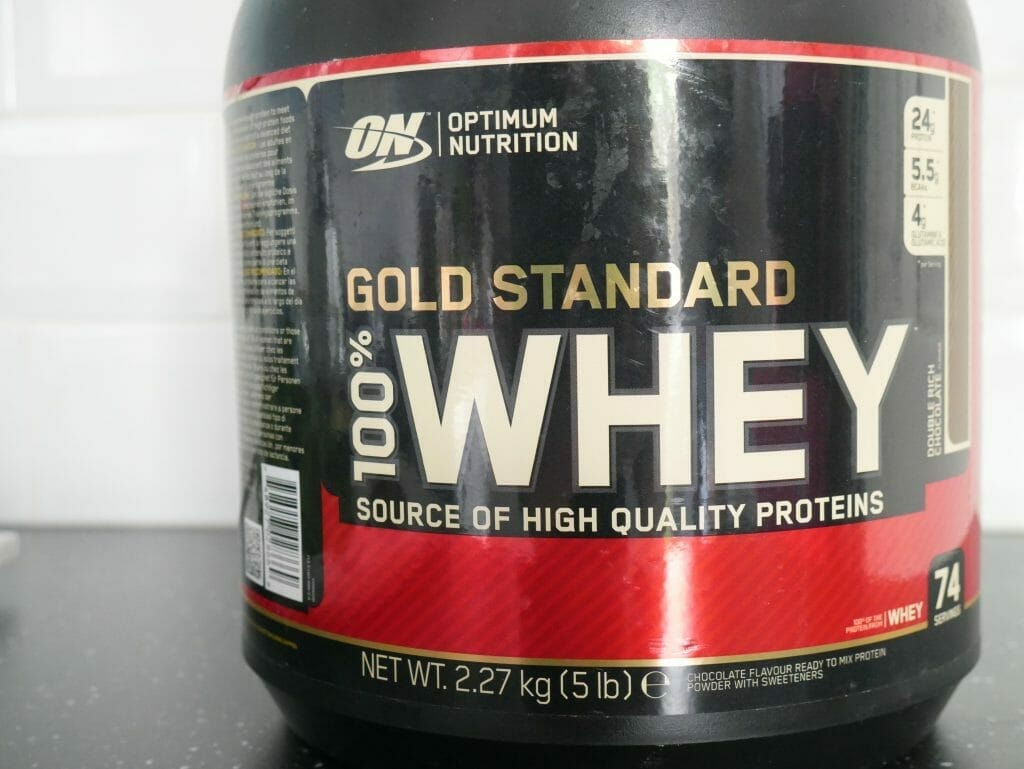 The other great thing about this frozen fruit protein smoothie is that it is packed full of nutrients.
You have 26.2g of protein (helped by the protein powder), a bunch of magnesium and potassium from the avocado, cultures in the yogurt, and all the healthy vitamins in the frozen fruit.
Sure, it may taste like a dessert, but you can relax happy knowing that this mixed berry protein smoothie is actually good for you (unlike that chocolate cake you could have instead!)!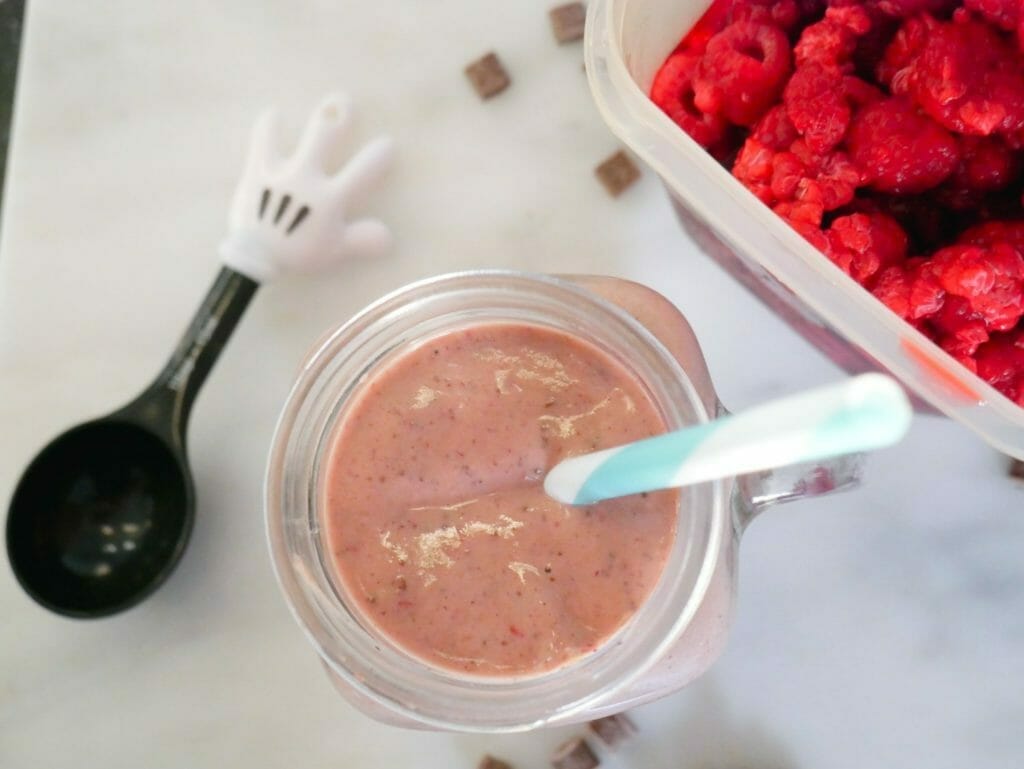 This is a Keto-friendly mixed berry protein shake
Checking in at 14.4g of net carbs, this still falls within what I would call Keto-friendly.
I regularly have this smoothie and still manage to keep within 25g net carbs per day, so even if you are keeping your carb count pretty low you are still good with this.
If you find that the net carb count is slightly too high for your liking, the best thing to do is swap some of the mixed berries for some Stevia.
Be SURE to use a very dark chocolate with a low carb count.
I personally use Lindt Excellence 90% Dark Chocolate. It's very low carb (1.4g per 10g), tastes great, and isn't too expensive, considering how far it goes. (Note: its ingredients vary slightly around the world, which does affect the nutritional values, but not enough to worry about too much.)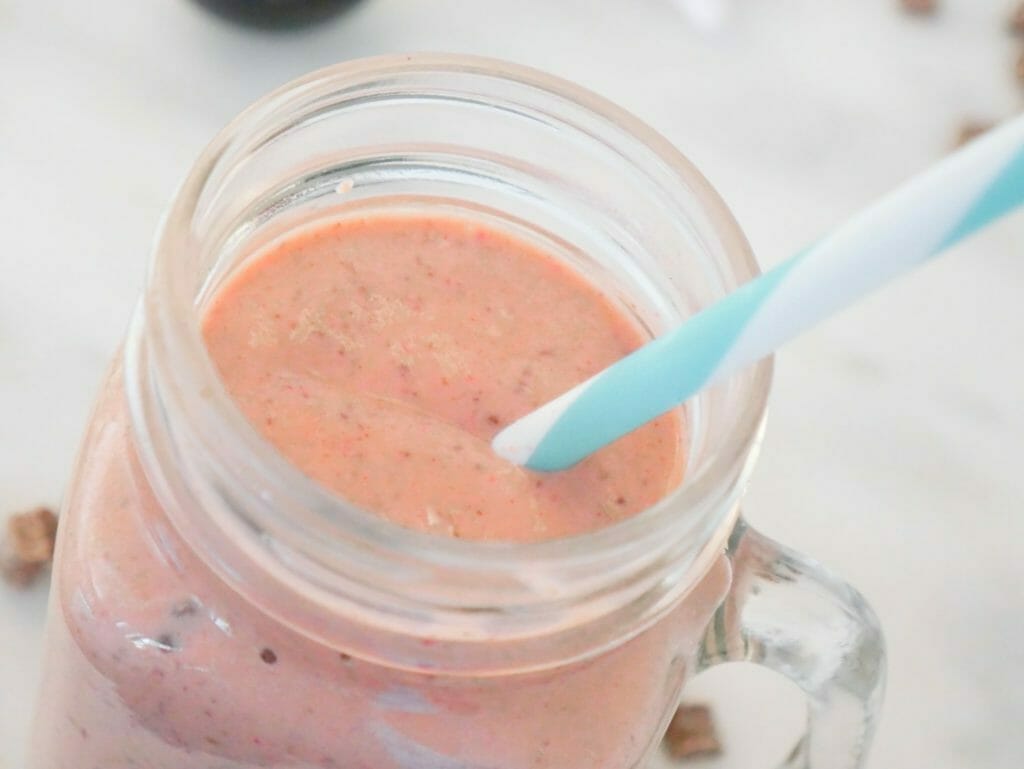 This is a versatile protein berry smoothie
As detailed below, this is a very versatile smoothie.
The deep flavor from the dark chocolate and the mixed berries gives an incredible flavor profile, but if you don't have or aren't a fan of certain aspects of the smoothie, you can simply swap them out without too much hassle.
This is the kind of recipe that you can go to time and time again with slightly different ingredients in your fridge and not worry too much. Great stuff!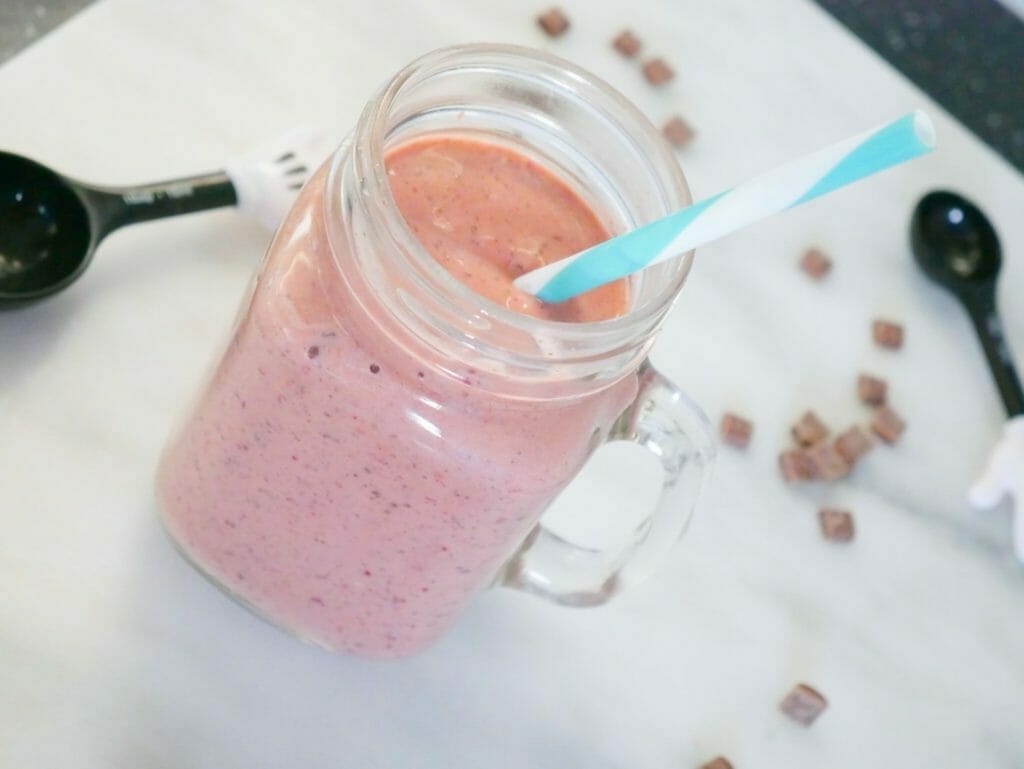 Things to look out for and swaps
It goes without saying but, as ever, substitute yogurt, protein powder and chocolate those suitable for your diet and allergies.
This is a very versatile recipe. If you don't like or have mixed berries, you can add any red berries of your choice.
It's a mixed berry protein smoothie! So mix it up!
If you are not a fan of dark chocolate (and are not worried about the carb impact!), try substituting the dark chocolate for a lighter variety.
If you are trying to go super low carb with this berry protein shake, you could swap out some of the mixed berries for 1.4 teaspoon of Stevia, bringing your net carb count down.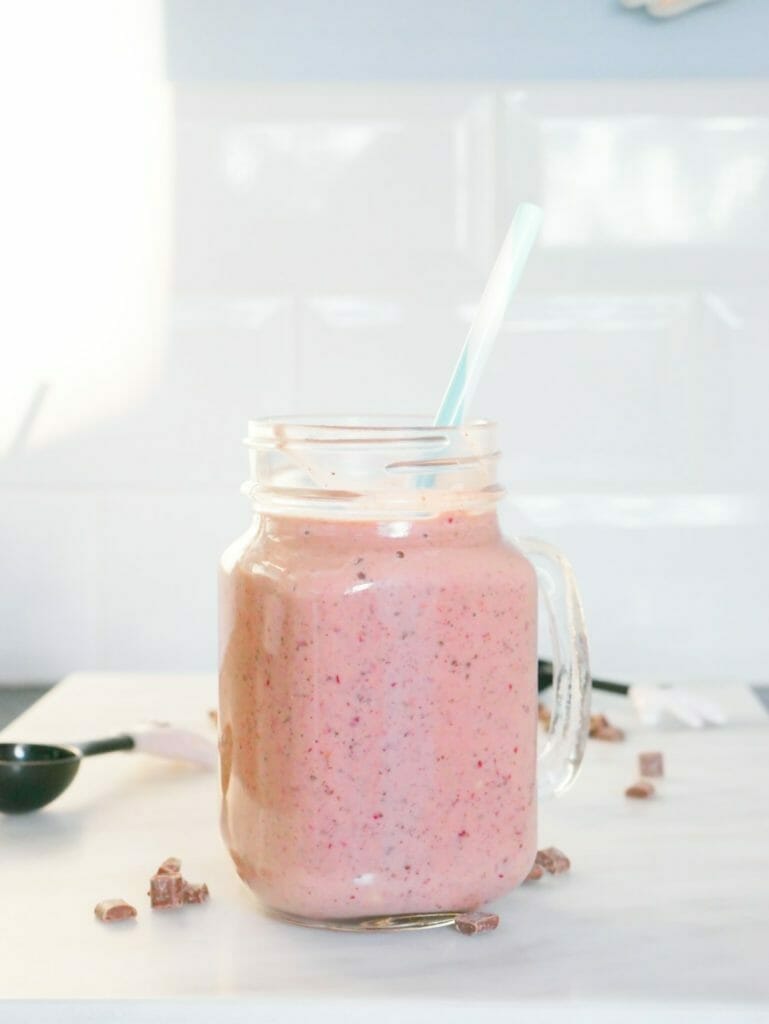 If you are keeping an eye on carbs, be sure to choose a yogurt with a low amount of sugar – manufacturers often fill yogurts with sugar to make them taste sweeter, and this will naturally impact the amount of carbohydrates in the recipe.
If you are using frozen fruit, be sure to blend it first in to a kind of crushed ice, otherwise it can struggle to mix in to the recipe.
Finally, if you don't have chocolate protein powder, strawberry or plain will work well, as the dark chocolate flavor will still come through.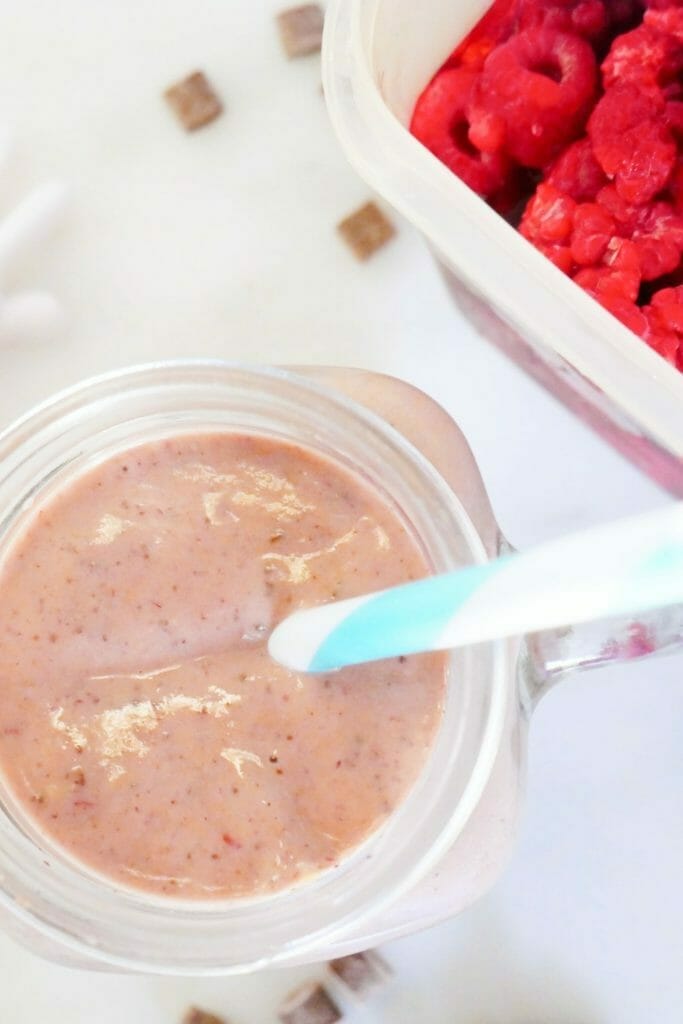 Supplements you can add to your protein berry shake
This mixed berry protein smoothie has a very deep taste, so it adapts well to having supplements added to it without harming the flavor too much.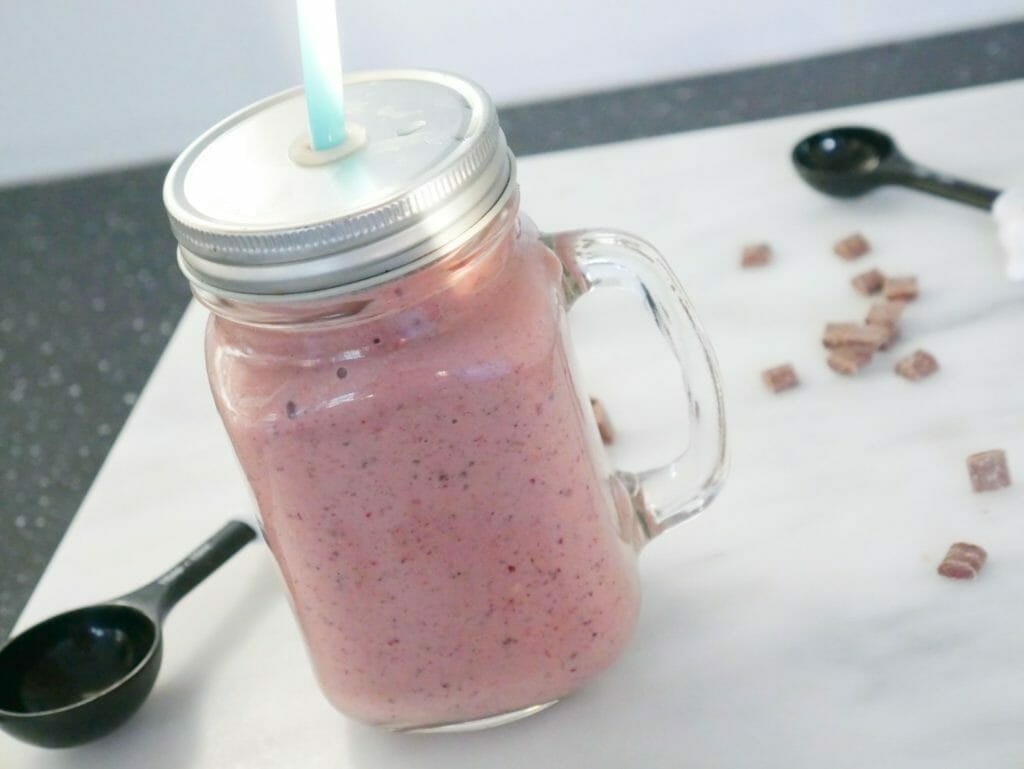 Mixed berry protein smoothie with chocolate recipe
Ingredients you will need
Mixed berries
Low fat natural yogurt
Avocado
Chocolate protein powder
Dark chocolate (I used Lindt 90% dark chocolate, as it's very low carb and tastes great!)
Water
Steps
Prepare the ingredients.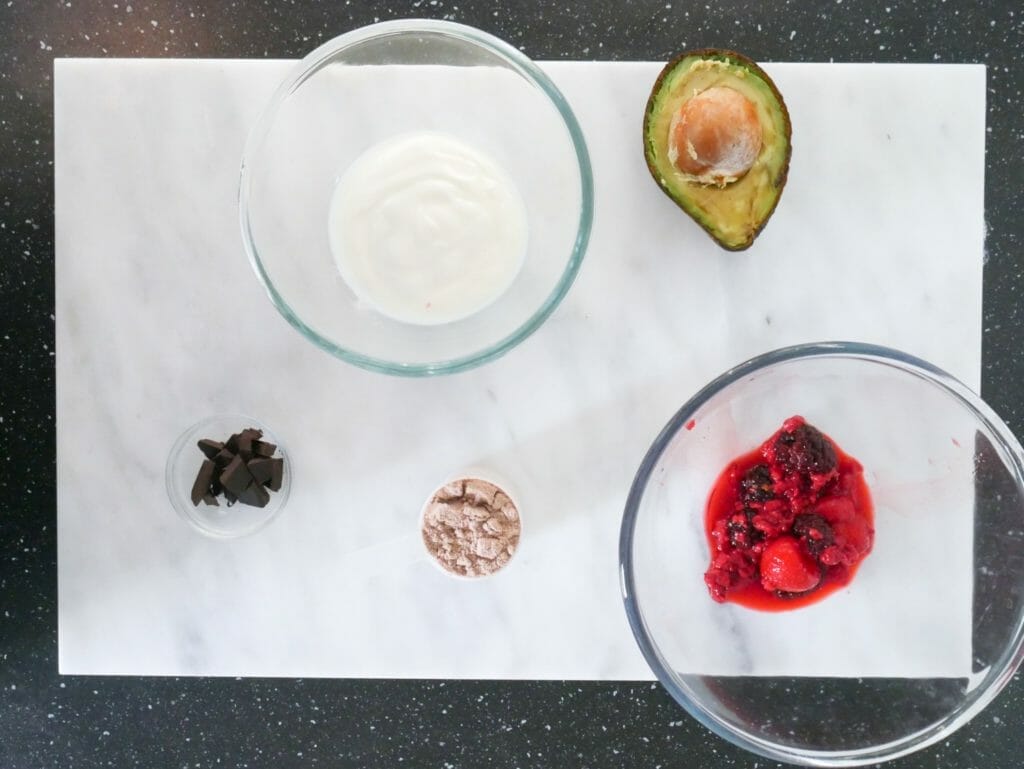 If you are using frozen berries, blend them first in to a kind of crushed ice. This will help them to mix better.
Add the chocolate and blend it to help break it up, unless you are already using chocolate chips or want a chucky chocolate smoothie.
Add the remaining ingredients.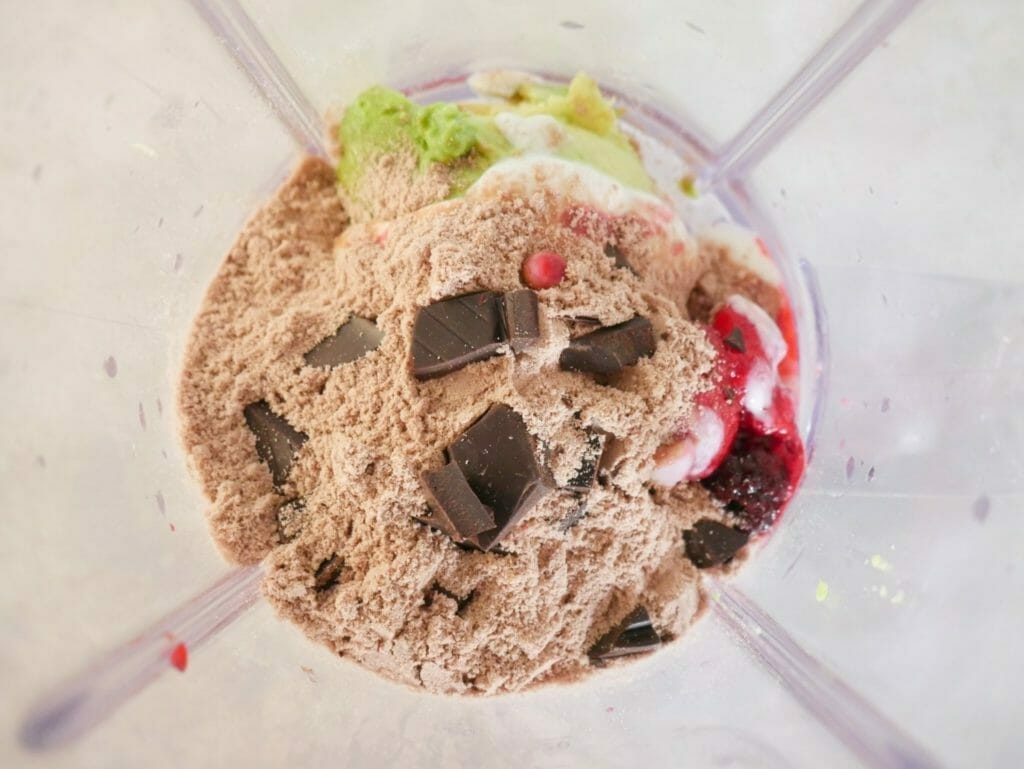 Add water to taste (I used 150ml).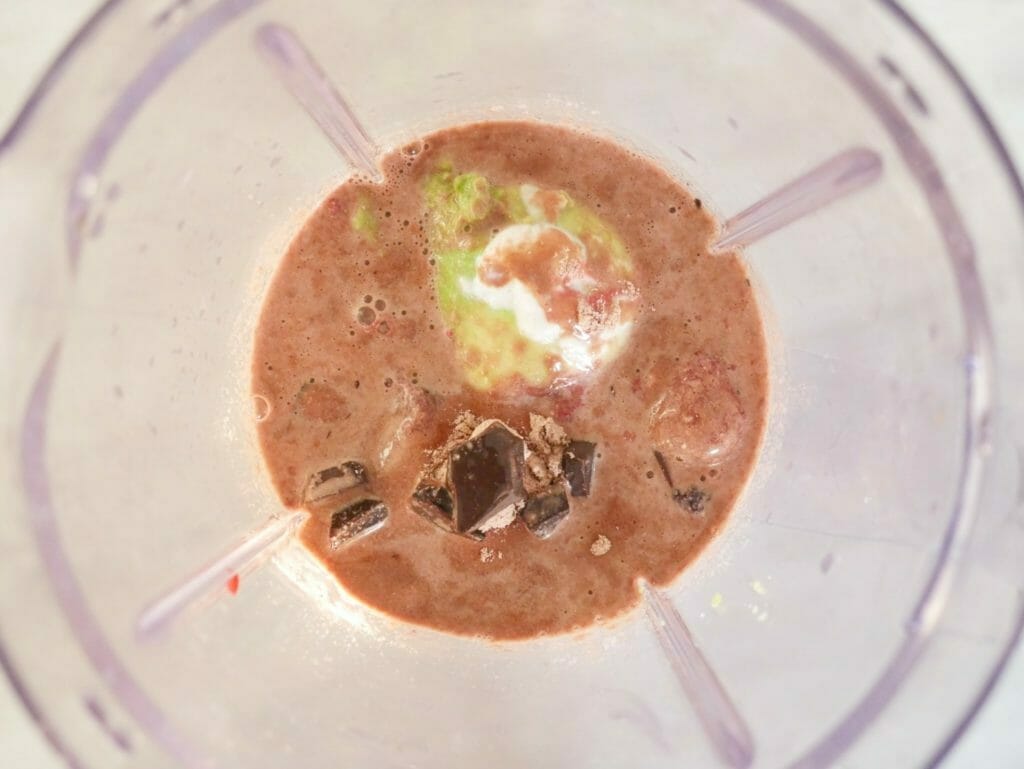 Blend.
Enjoy!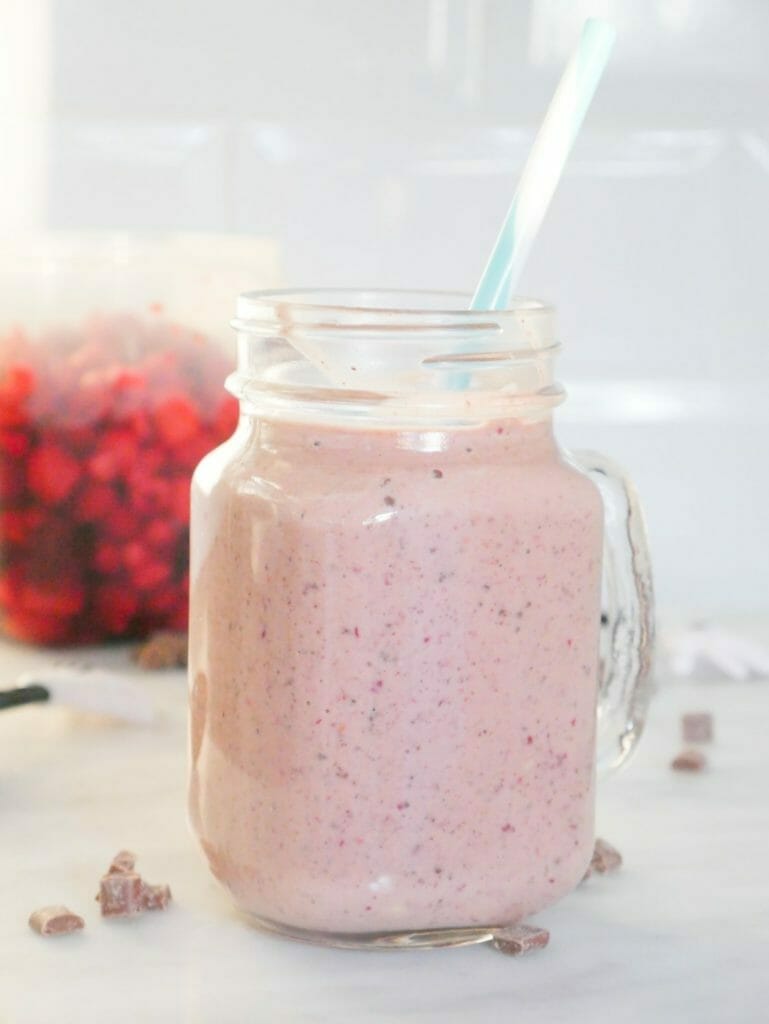 Yield: 1
Mixed berry protein smoothie with chocolate (Keto friendly!)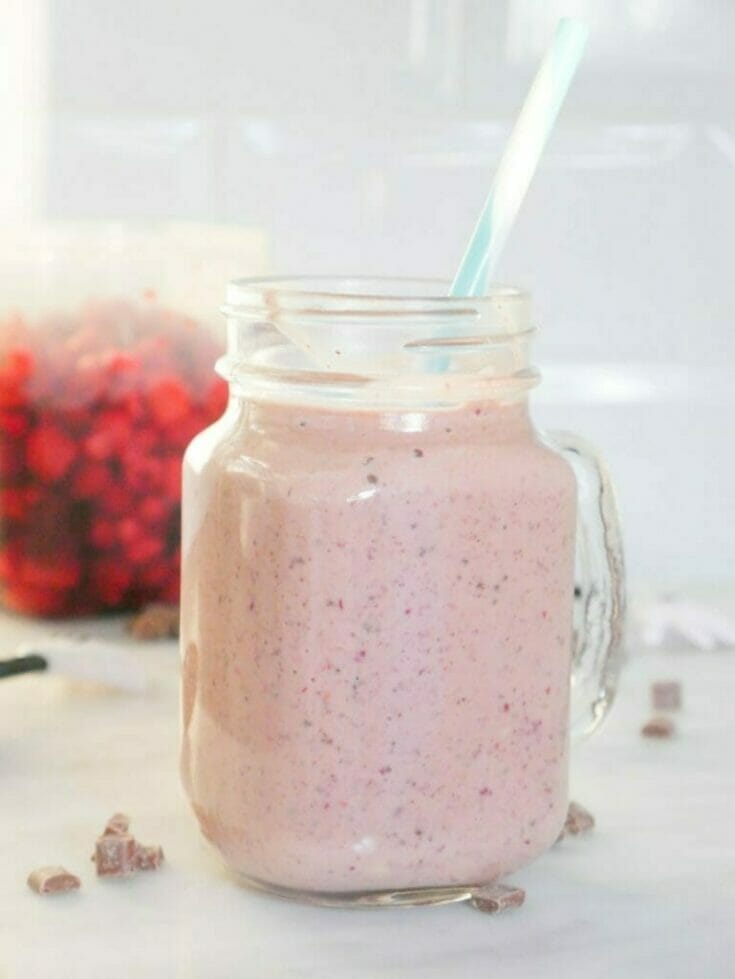 This mixed berry protein smoothie has a luxuriously deep taste. Coupled with the dark chocolate, it makes for an incredible flavor that will make you melt.
Ingredients
Mixed berries (frozen or fresh) - 75g / 2.65oz / 3/4 cup
Avocado - 60g / 2.12oz / 1/4 cup
Chocolate protein powder - 25g / 0.88oz / 1/4 cup
Low fat natural yogurt - 75g / 2.65oz / 1/4 cup
Dark chocolate (I use Lindt 90% dark) - 10g / 0.35oz / 1 square
Instructions
If using frozen berries, blend the berries until they are almost like ice in form.
Add the chocolate if you want it more thoroughly blended in to the smoothie.
Add the remaining ingredients.
Add the water to your thickness preference.
Blend.