As an Amazon Associate, I earn from qualifying purchases. In addition, I participate in several other affiliate programs that allow me to earn while I recommend products I love.
This peanut butter avocado toast is packed with protein, insanely filling, and is one of the best ways to start your morning.
I have to be honest. I was a little worried when I tried peanut butter avocado toast for the first time.
I mean, I was used to the classics like peanut butter and banana toast or avocado toast, but peanut butter avocado toast?
Would avocado taste good with peanut butter?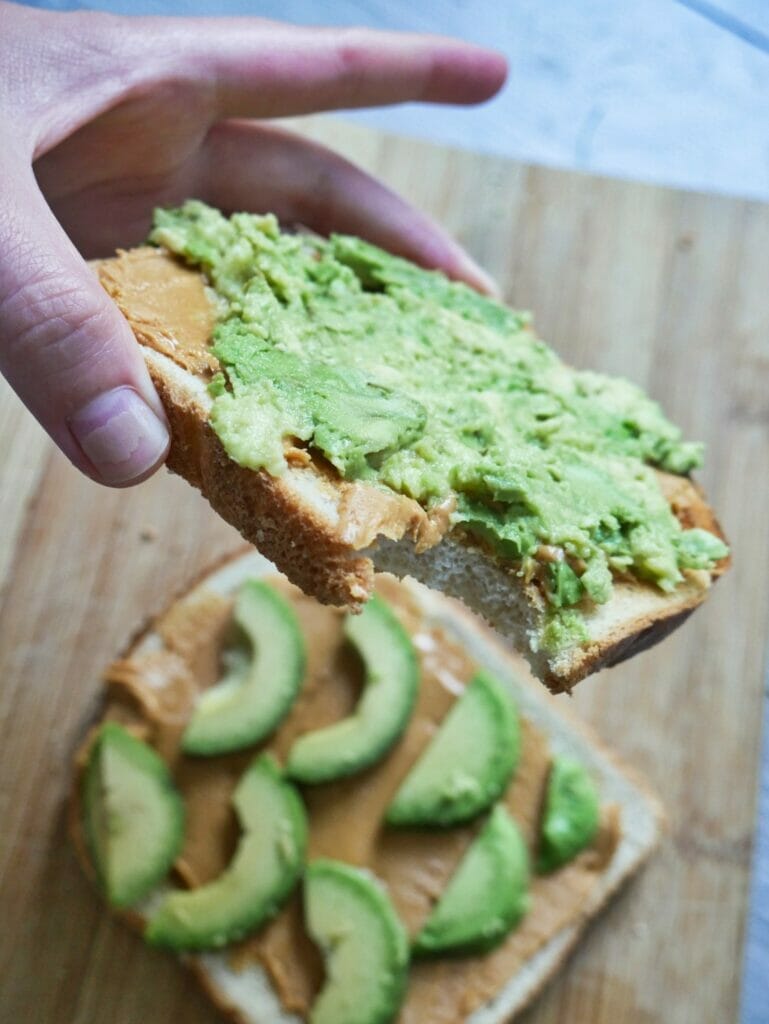 Turns out, yes it does!
Or rather, the taste of an avocado is mild enough that it just adds an extra oomph to this delicious breakfast option that's creamy, tasty, and can be put together in just about 3 minutes, 2 if you're really sailing through the kitchen.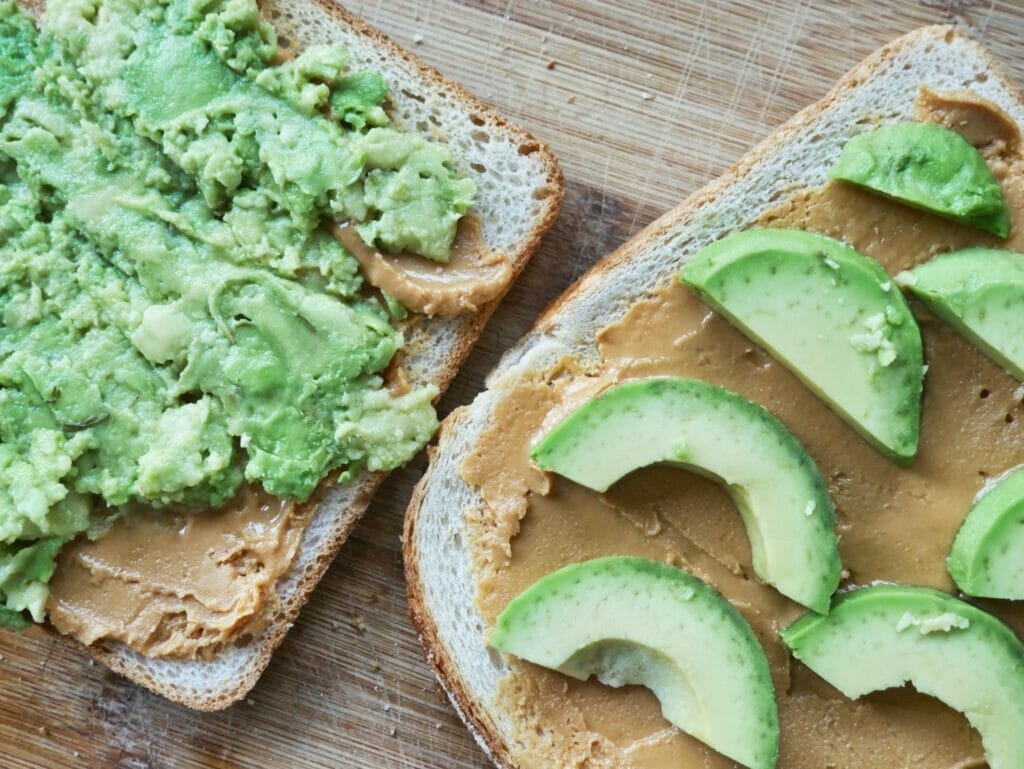 GET A

FREE

NO-FUSS COOKBOOK & SECRET HACKS!
This is your downloadable, ad-free key to cooking success!
Our Favorite Quirky Kitchen Gadgets
Ingredients
The ingredients for this are suuuuper simple, thank goodness.
Bread slices – your favorite kind, the vehicle for the avocado and peanut butter goodness! I love Dave's bread for the organic goodness.
Avocado – self-explanatory. Make sure it's ripe and ready to use!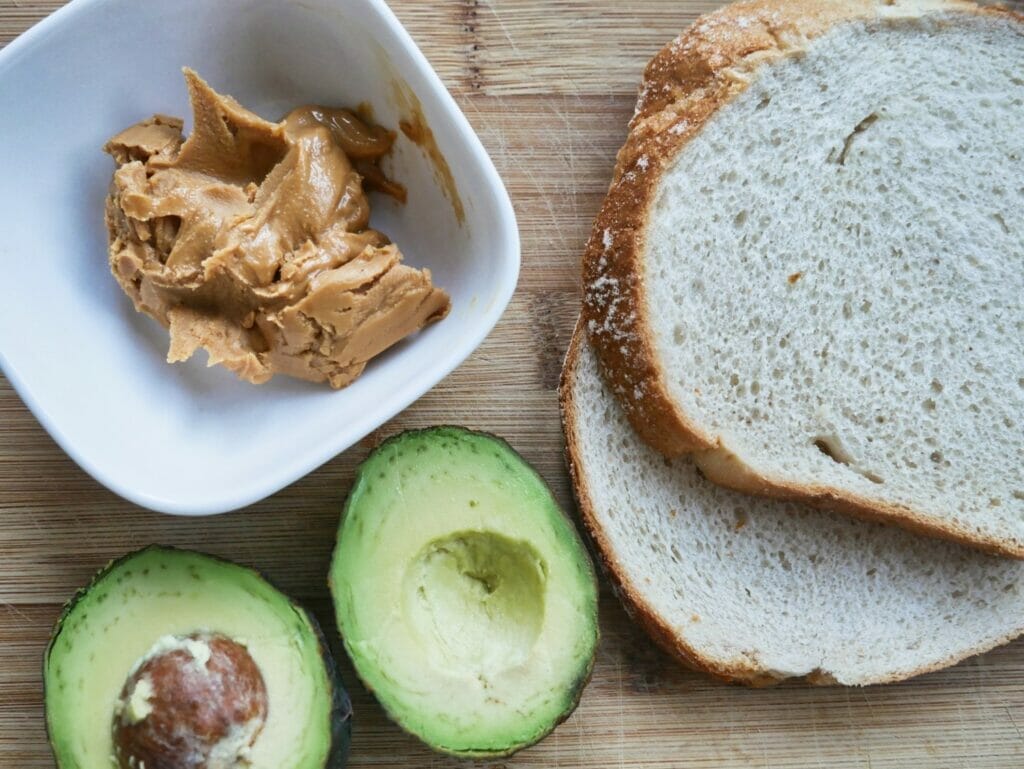 How to Make Peanut Butter Avocado Toast
First, toast the bread to your desired doneness.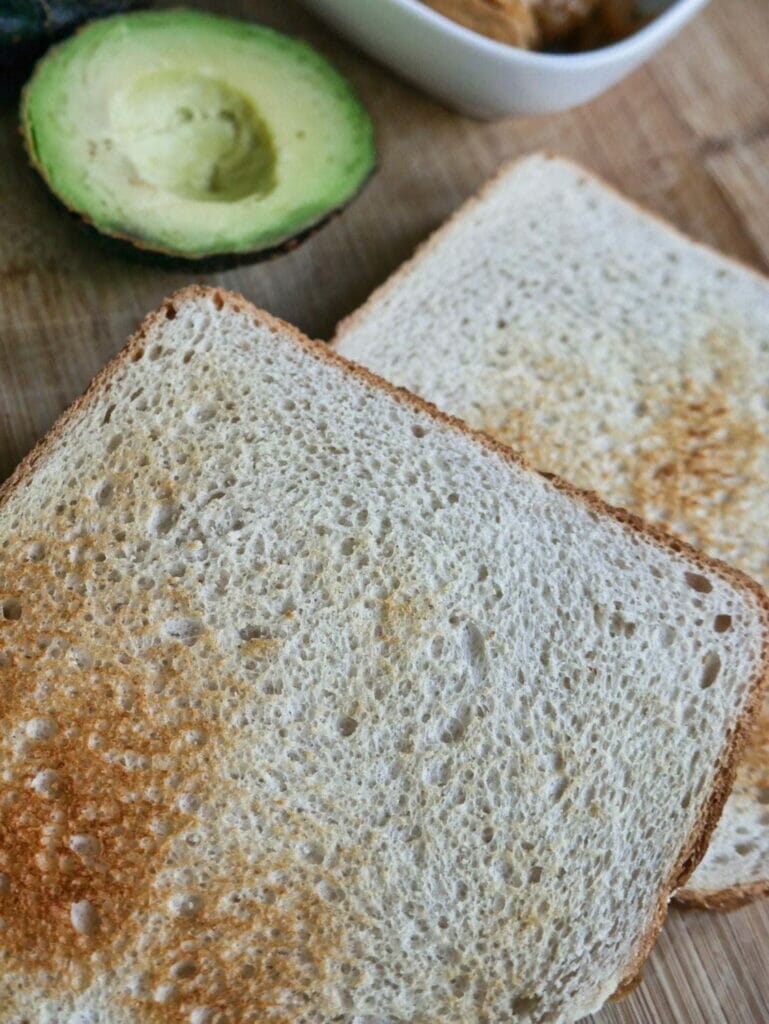 Use a knife to spread peanut butter on each slice.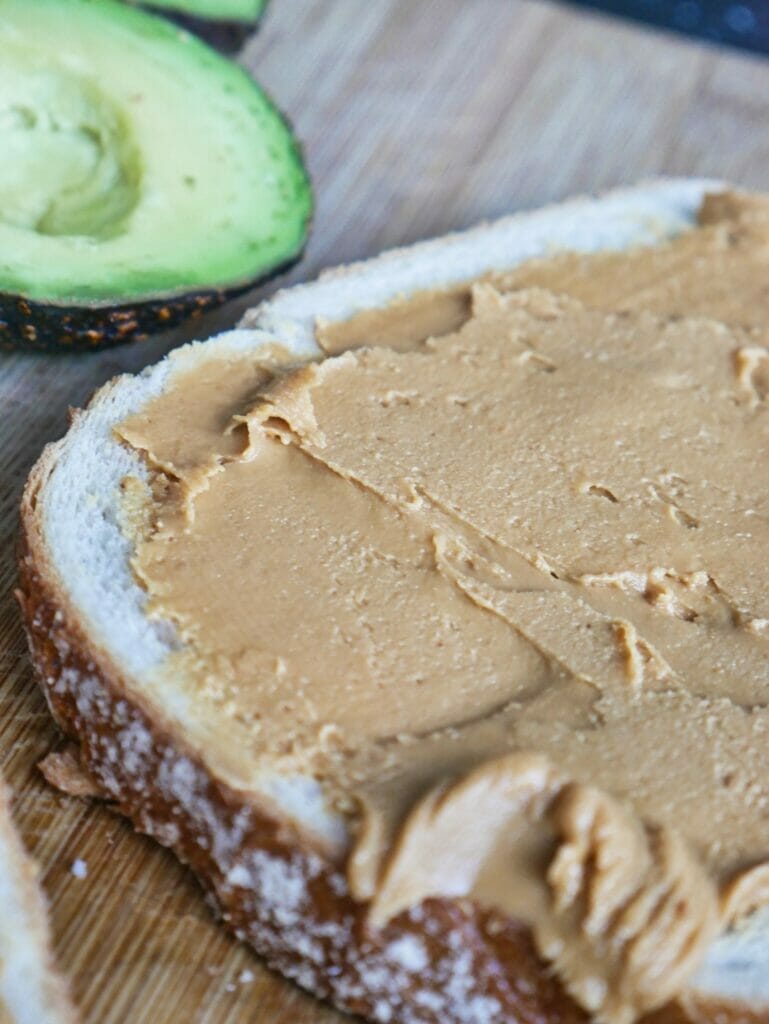 Put the avocado on, whether sliced or mashed.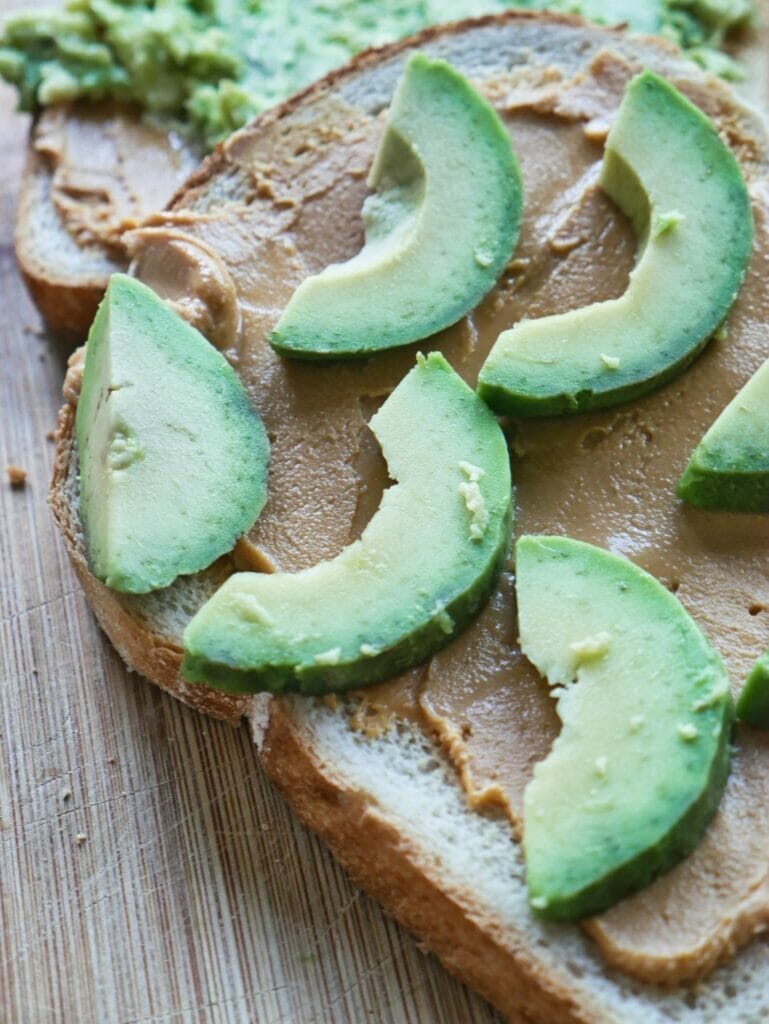 Enjoy!
Should I Mash or Slice the Avocado?
There are two ways to go about the actual putting of the avocado onto the toast, mashed or sliced.
To put it on sliced, simply slice the avocado into about 1/2 inch slices with a knife and layer on top over the peanut butter.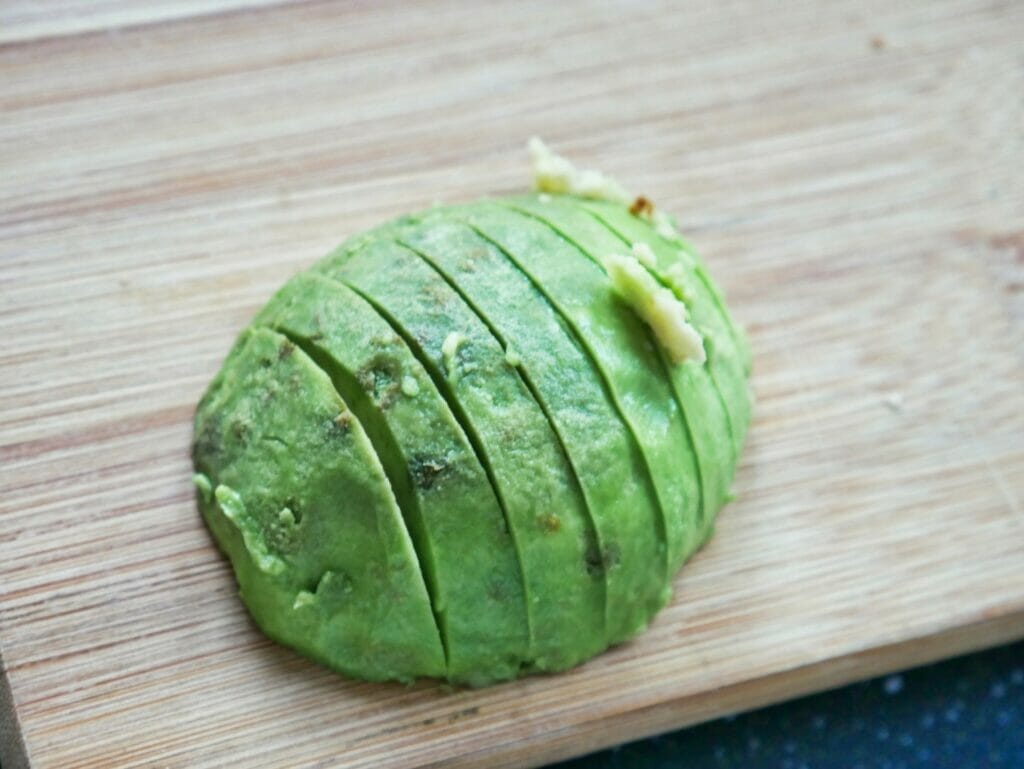 If, however, you prefer a more uniform texture to your toast (who knew you could be this specific about toast), you can mash up your avocado with a fork in a small bowl, and spread it over the peanut butter more like a spread than separate avocado chunks.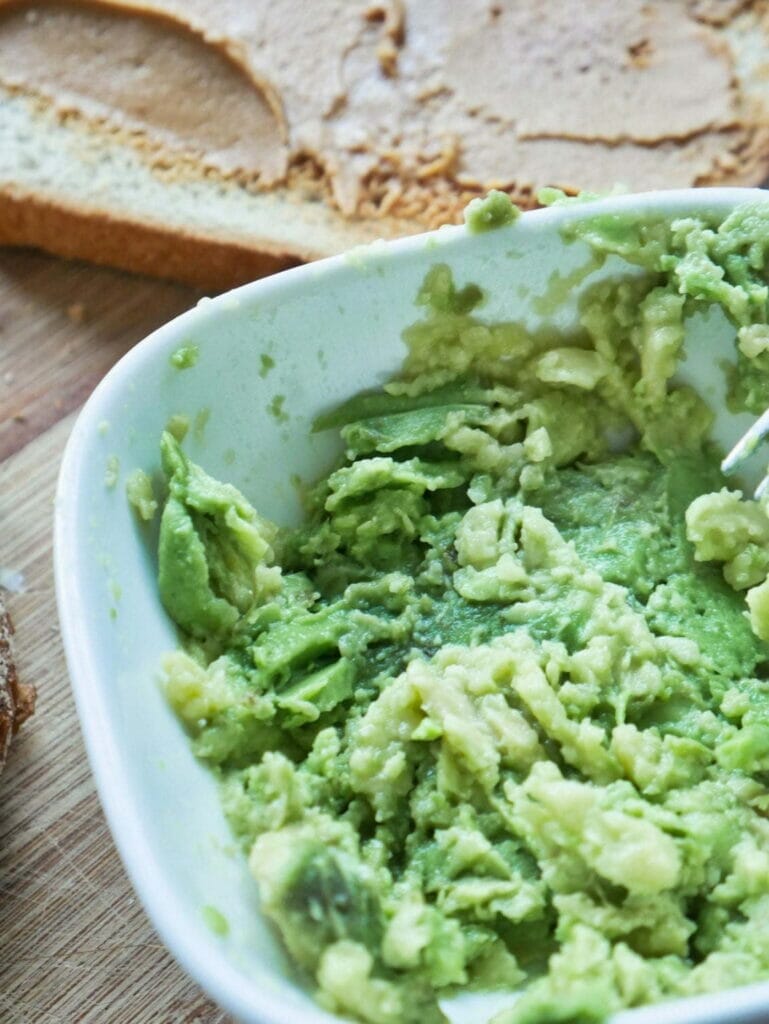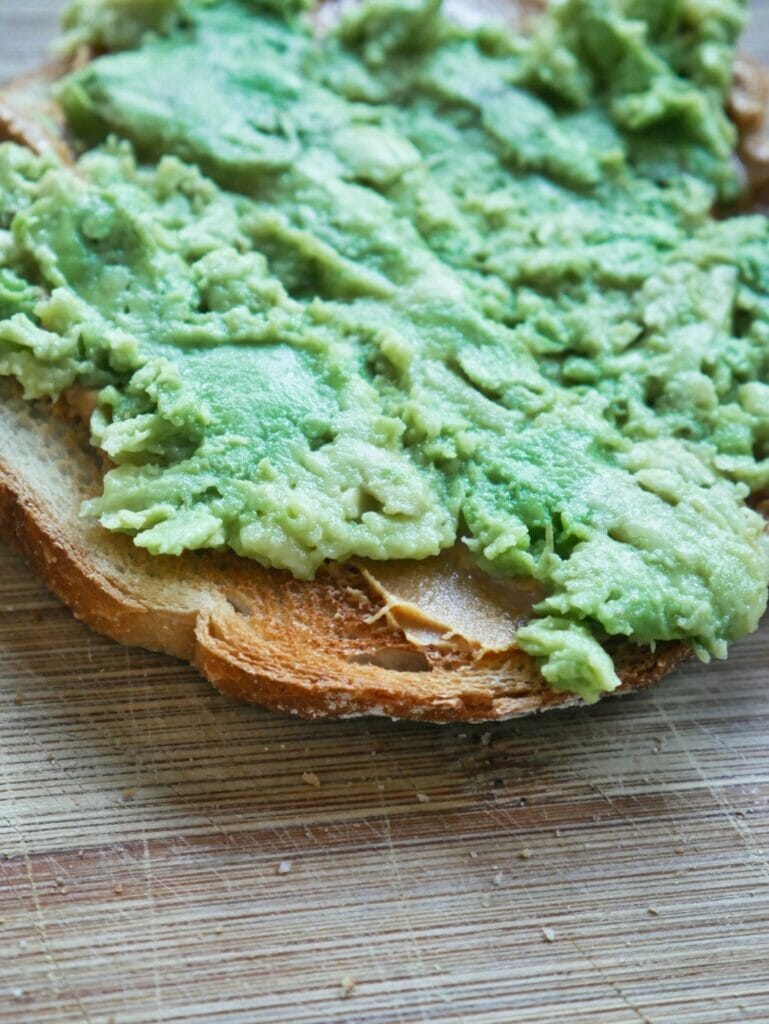 I tried and enjoyed both methods, it really just depends on if you want less work (sliced) or uniformity in texture (mashed).
What Kind of Peanut Butter Should I Use?
The peanut butter world's your oyster in this recipe. If you like organic smooth peanut butter, use that.
If you prefer chunky, use that.
You can't really go wrong with the type of peanut butter you use on toast like you can in baked goods with peanut butter, because the oil content doesn't matter and neither does the consistency – it's all down to personal preference.
What to Serve with Avocado and Peanut Butter Toast
This can absolutely be a breakfast on its own without anything else.
Have it with a slice of grapefruit or some other fruit if you're wanting to get some more nutrients in, or just have it with a cup of coffee or glass of orange juice.
If you're feeding a super hungry family, peanut butter and avocado toast would go great with these cocoa overnight oats.
Peanut butter, chocolate, and avocado – a winning trio!
Yield: 2 pieces of toast
Peanut Butter Avocado Toast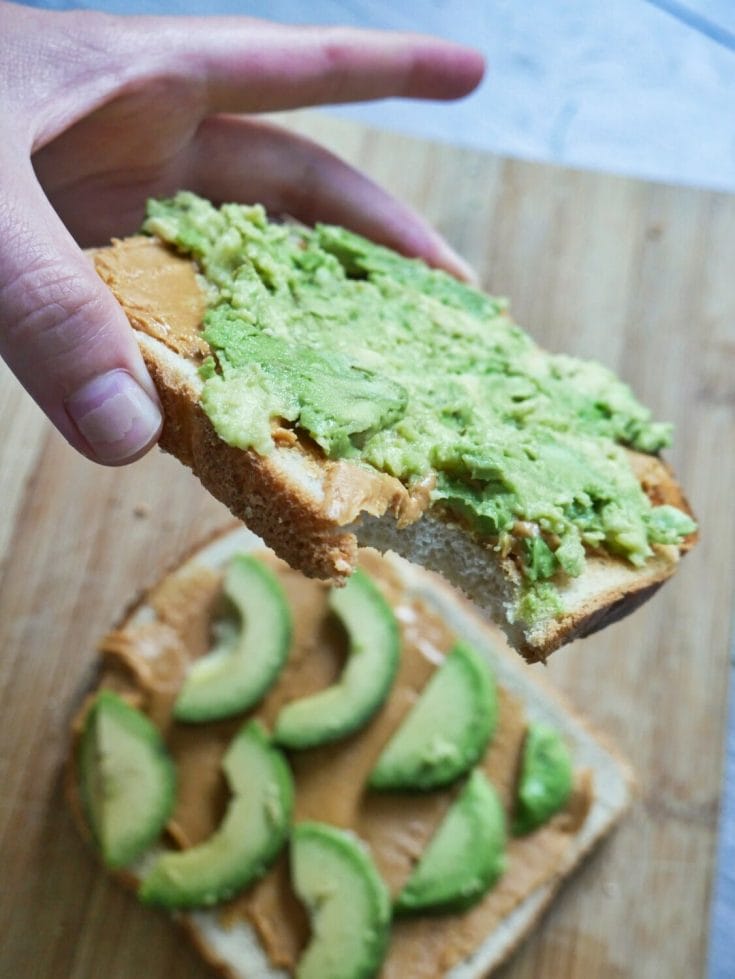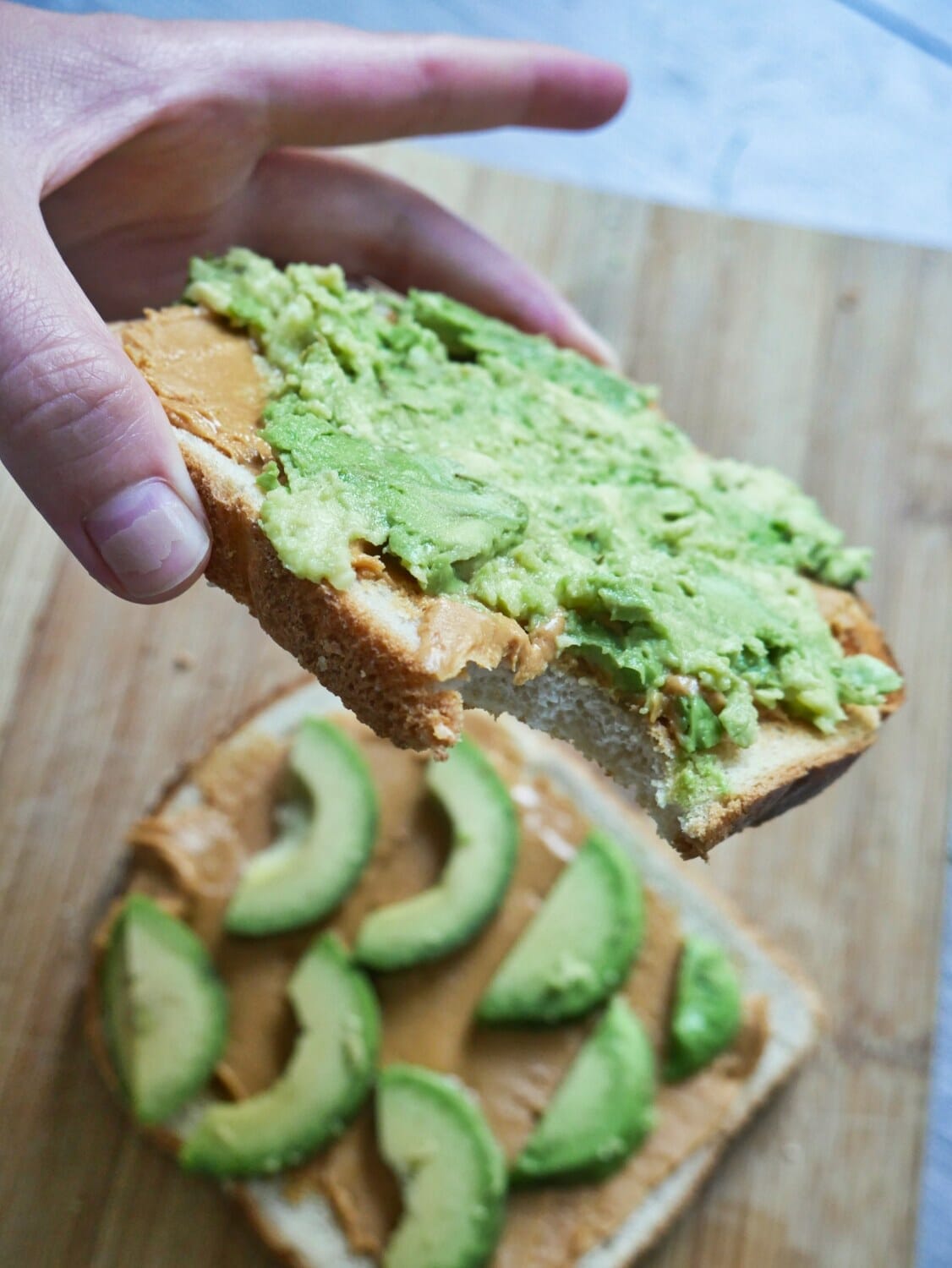 This avocado and peanut butter toast is packed with protein and is an excellent start to any day with a prep time of only about 5 minutes!
Ingredients
Instructions
First, toast the bread to your desired goldenness.
Use a knife to spread 1 to 2 tablespoons of peanut butter on each slice.
Put the avocado on, whether sliced up or in a mashed form.
Enjoy!
Recommended Products
As an Amazon Associate and member of other affiliate programs, I earn from qualifying purchases.
Nutrition Information:
Yield:
2
Serving Size:
1
Amount Per Serving:
Calories:

432
Total Fat:

32g
Saturated Fat:

5g
Trans Fat:

0g
Unsaturated Fat:

23g
Cholesterol:

0mg
Sodium:

312mg
Carbohydrates:

32g
Fiber:

9g
Sugar:

5g
Protein:

12g