As an Amazon Associate, I earn from qualifying purchases. In addition, I participate in several other affiliate programs that allow me to earn while I recommend products I love.
You've heard of Raclette and maybe even tried it while traveling in the Alpine regions.
Now you want to try your hand at cooking it in the comfort of your own kitchen.
The only problem is that your local grocery store doesn't carry raclette cheese.
Is there a substitute for raclette cheese that won't ruin the dish?
If you want your raclette to be as authentic as possible, you may want to learn about possible alternatives to raclette cheese.
You'll probably be able to whip up something delicious at home even if you can't find raclette cheese!
Our Favorite Quirky Kitchen Gadgets
What is Raclette?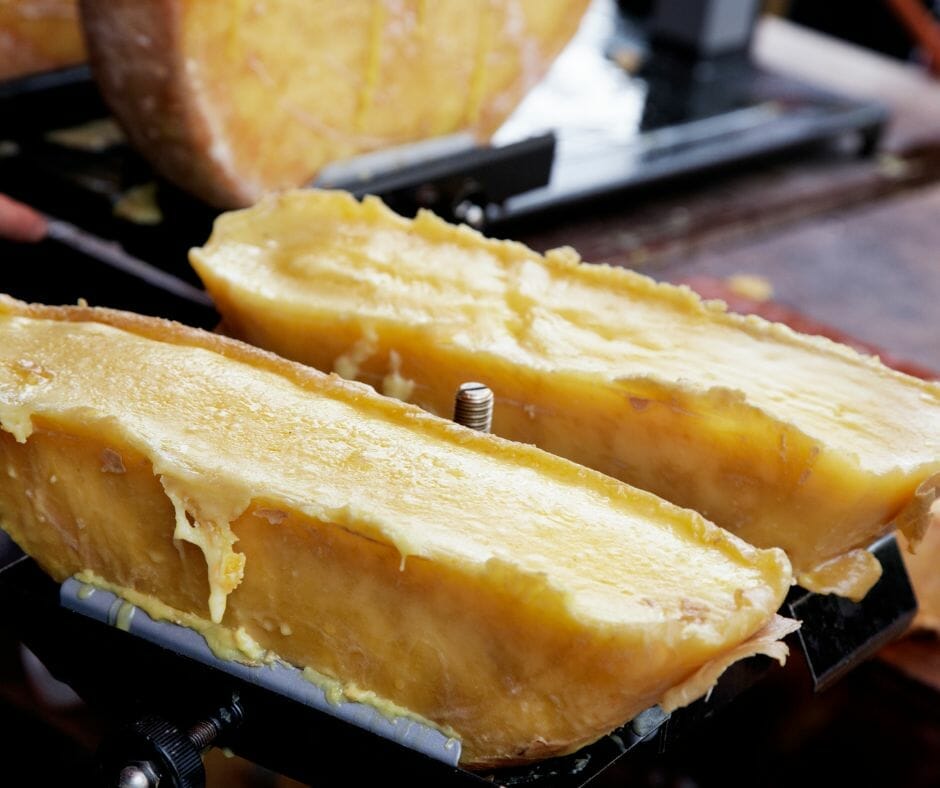 Raclette is a Swiss dish that is popular in the Alpine region.
In its simplest form, you melt Raclette cheese and scrape the melted part over boiled potatoes.
It sounds so basic yet so delicious!
Some people will also serve Raclette with pickles, pickled onions, or cured meats (think charcuterie).
There are a lot of other foods to serve with Raclette, though.
Perhaps you could serve your favorite meats or vegetables with this cheese.
While this sounds like something Americans would love, it isn't exactly popular in the States.
Therefore it can be hard to find Raclette cheese and duplicate this dish.
What is Raclette Cheese and Where to Find It?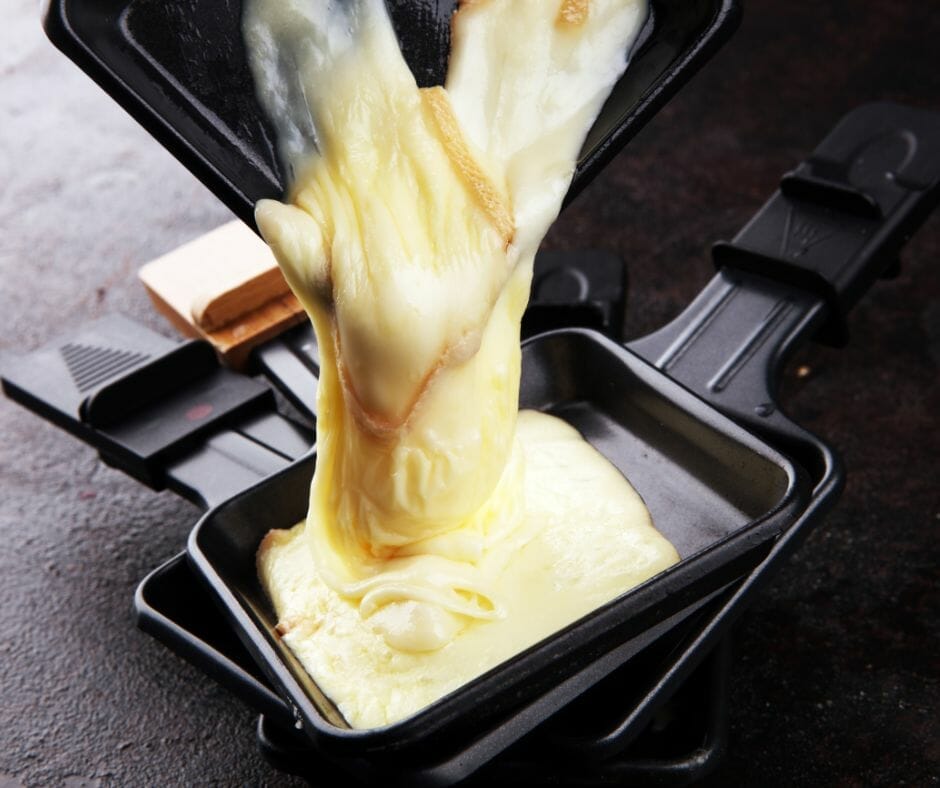 Raclette literally means "to scrape."
It's a specific type of Alpine cheese that is popular to use for the dish of the same name.
Made from cow's milk, Raclette cheese has a creamy texture.
It has some sweet and nutty undertones while being a salty cheese.
It is quite comparable to gruyere cheese.
The longer it ages, the more pungent it becomes.
You can find it at many cheese stores or big supermarkets.
Since it isn't common in America, many people won't be able to find it at their local grocery store.
Fortunately, there are many options if you're wondering what to swap for Raclette cheese.
Substitutes for Raclette Cheese
If you need to know what to use instead of Raclette cheese, we've got you covered.
Keep reading to learn the 15 best substitutes for Raclette cheese.
1. Gouda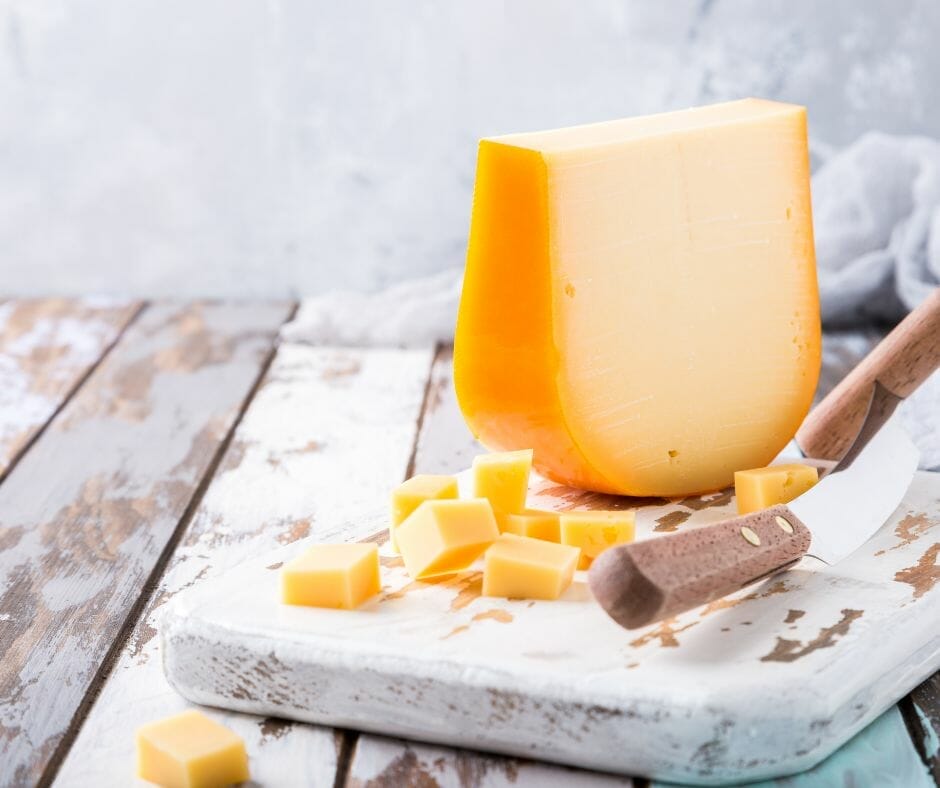 Gouda is an excellent alternative to Raclette because of its mild and sweet flavors.
Since it is a soft cheese, it is perfect for melting.
Creamy melted gouda will pair well with steamed potatoes and your choice of meat.
Aged gouda has a grainy texture and a buttery taste.
Because of these reasons, you should probably use a newer gouda when serving Raclette.
2. Tilsit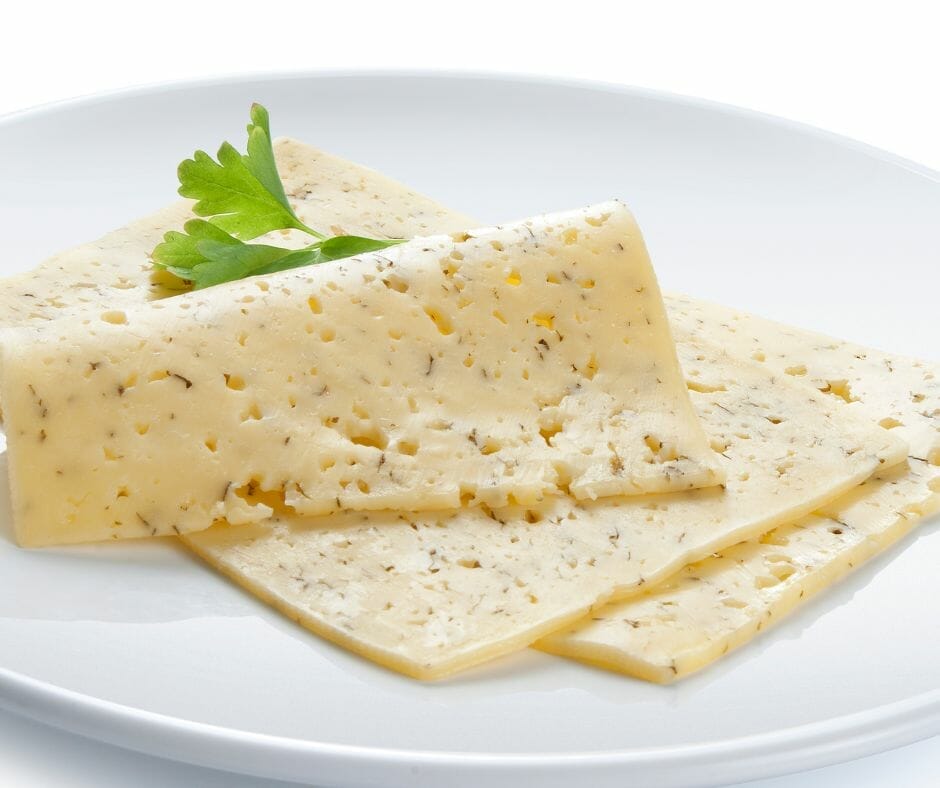 Tilsit cheese can be used as a replacement for Raclette cheese.
It is a semi-hard cheese that is good for melting.
Although mild in flavor, you may notice some hints of spicy flavor.
Since it is a good melting cheese, it would be ideal to serve with your Raclette dish.
3. Gruyere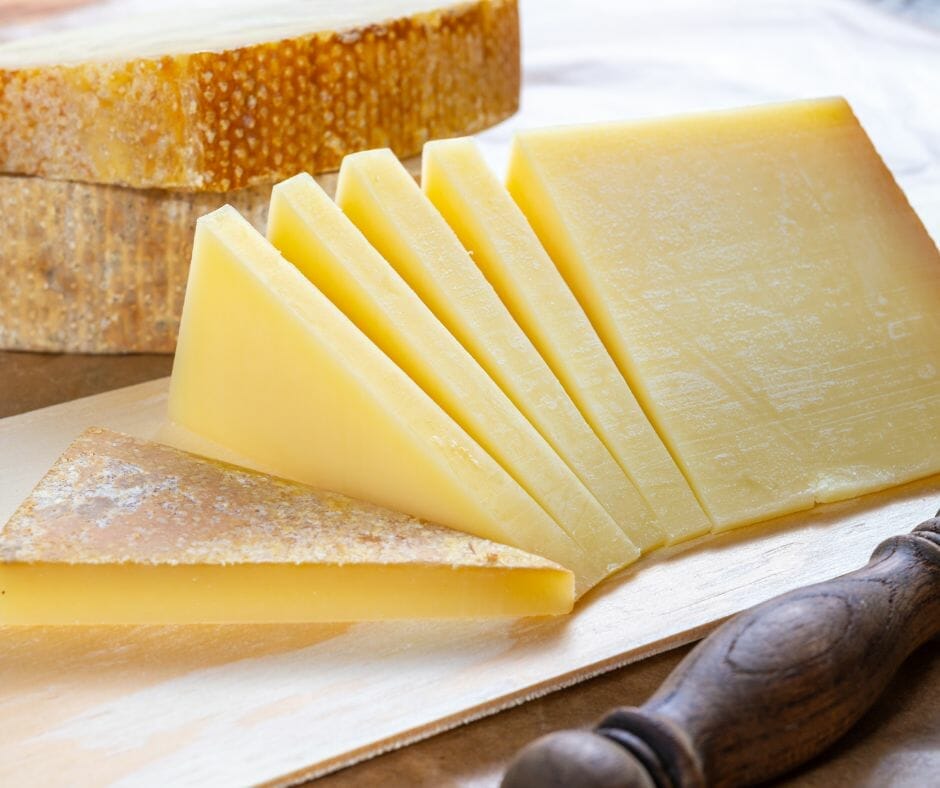 Gruyere is possibly the best substitute for Raclette cheese.
Made in a very similar fashion, gruyere and Raclette have a lot in common.
They have close flavors and textures.
Gruyere is a popular cheese to use in fondue.
This is because it melts so beautifully!
Many people also admire its rich flavor.
4. Appenzeller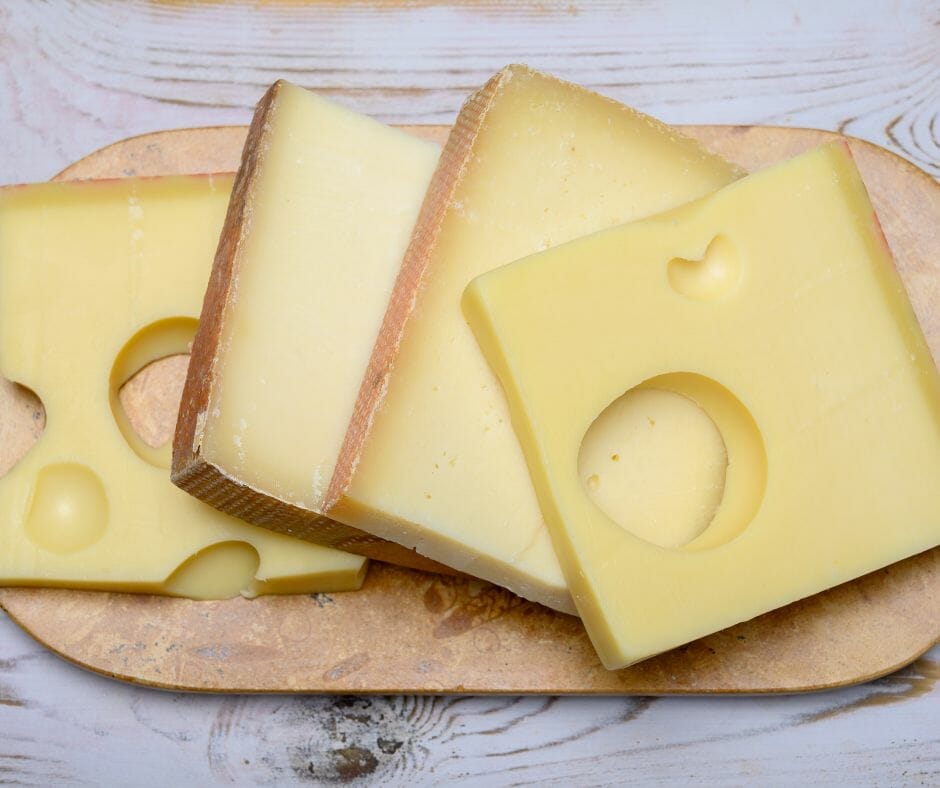 You can also use Appenzeller instead of Raclette cheese.
Appenzeller is a semi-firm Swiss cheese.
It has similar tasting notes to Raclette cheese but has a quite stronger taste.
You may not want to use quite as much appenzeller cheese if you're substituting it for Raclette.
This is because the taste may be overpowering.
Fortunately, Raclette is a dish that is easy to adjust!
5. Fontina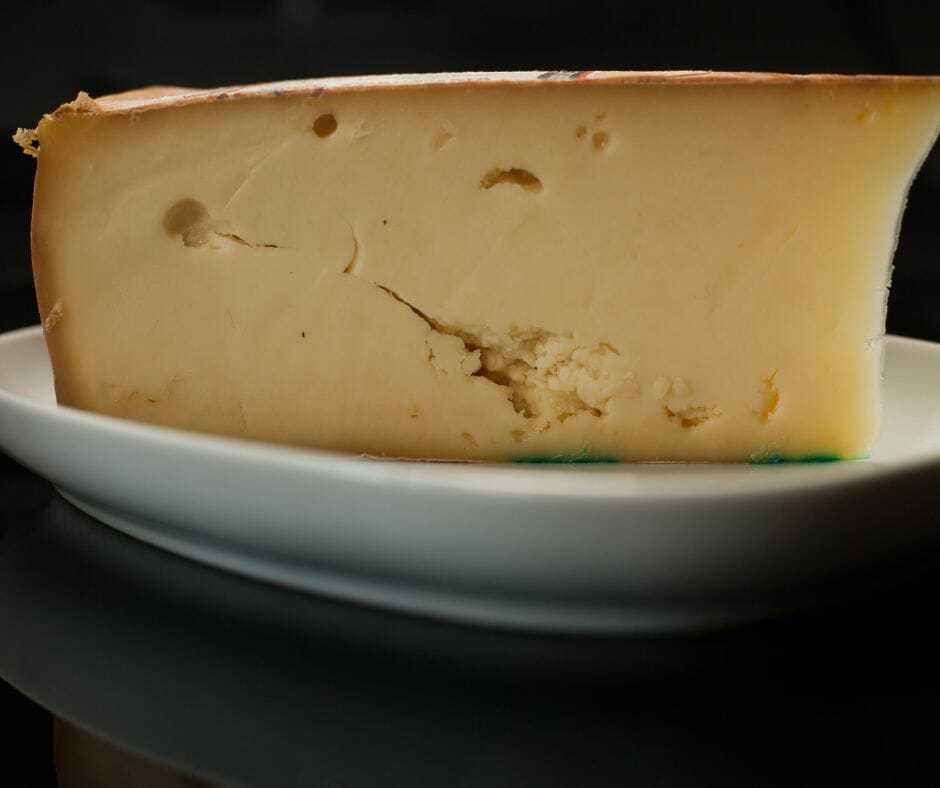 You can replace Raclette cheese with Fontina cheese.
Fontina is an Italian cheese made from Valdostana cow's milk.
It is a hard cheese, but it is good for melting.
It has a sweet and nutty flavor similar to Raclette, but much richer in taste.
It can be a bit overpowering so you may want to use a small amount if you're serving it with boiled potatoes or charcuterie.
6. Comte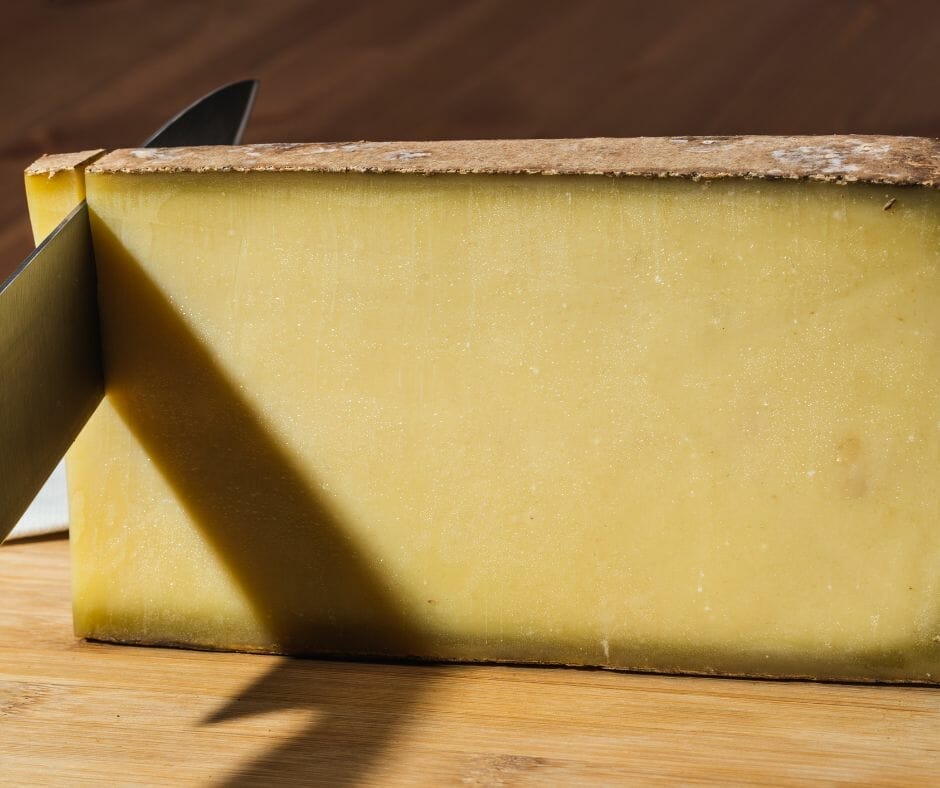 Comte cheese is an excellent alternative to Raclette cheese.
Since Raclette cheese actually comes from the Comte region, you can easily replace it with any other cheese from that region.
Comte cheese has quite a complex flavor profile.
Newer Comte cheese has flavors of apricots and caramel mixed in with hints of butter.
As it ages, you'll notice a spicier, nuttier, and fruitier flavor.
While its room-temperature texture is very different from that of Raclette, its melted texture is amazing.
It is arguably one of the best cheeses for melting.
7. Emmenthaler
Emmenthaler, also called Emmental, is a good substitute to use in place of Raclette.
This is a type of Swiss cheese with flavors that are very close to the flavors of Raclette cheese.
Since it is a medium-hard cheese with holes, it does not have the same consistency as Raclette cheese.
If you don't mind a different texture, Emmentaler is a good replacement for Raclette because of its comparable flavor.
8. Asiago Pressato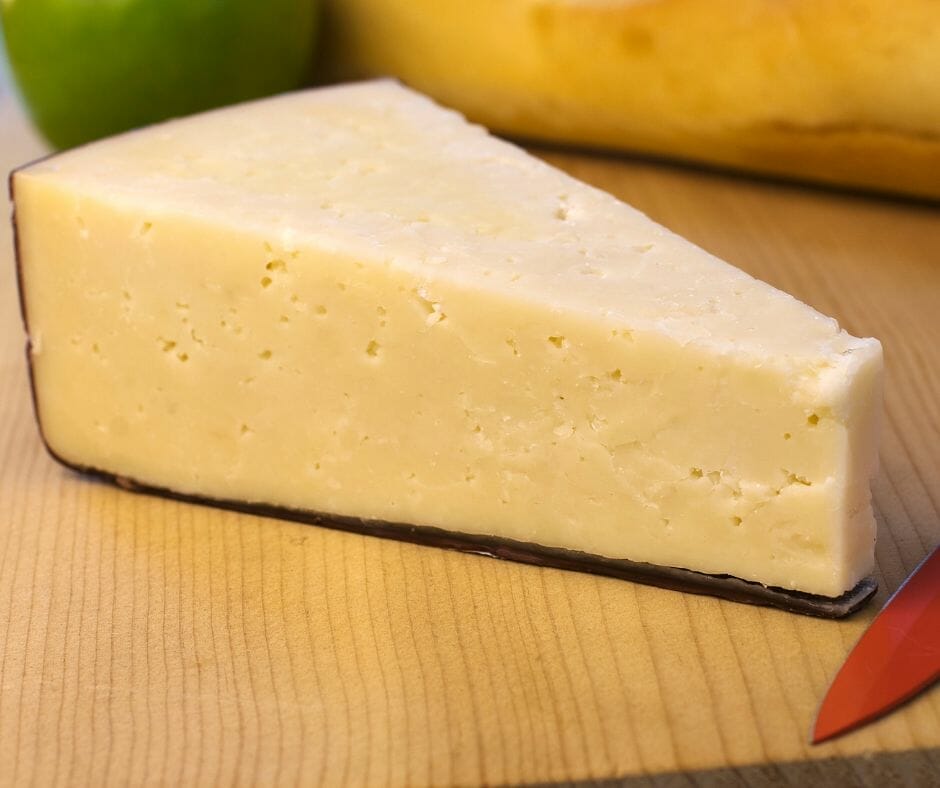 Asiago is a popular alternative to Raclette cheese.
It has a similar nutty flavor that gets stronger as it ages.
If you want to use a mild-flavored cheese, you should use Asiago Pressato before it ages too long.
The fresher the Asiago, the better it melts.
More aged versions of Asiago would be better for grating.
If you choose Asiago Pressato instead of Raclette, make sure it hasn't aged for very long.
9. Val D'Aosta
Val D'Aosta is a great option to use instead of Raclette cheese.
It is actually known as the original fontina cheese.
It is fontina cheese but much richer.
Made from unpasteurized cow's milk, this cheese has a fruity and nutty flavor.
It is a great option for melting, especially when cooking Raclette.
10. Reading from Spring Brook in Vermont
Reading cheese is an excellent alternative to Raclette cheese.
Reading cheese was actually designed to be a Raclette-style cheese.
It is semi-soft and great for melting.
A nutty cheese with grassy undertones, this is a great option for someone who wants Vermont-style Raclette cheese.
Named for the town where it is produced, Reading cheese comes from Spring Brook, which is a big farm in Vermont.
If you want to support local farmers, this is a great option.
11. Cheddar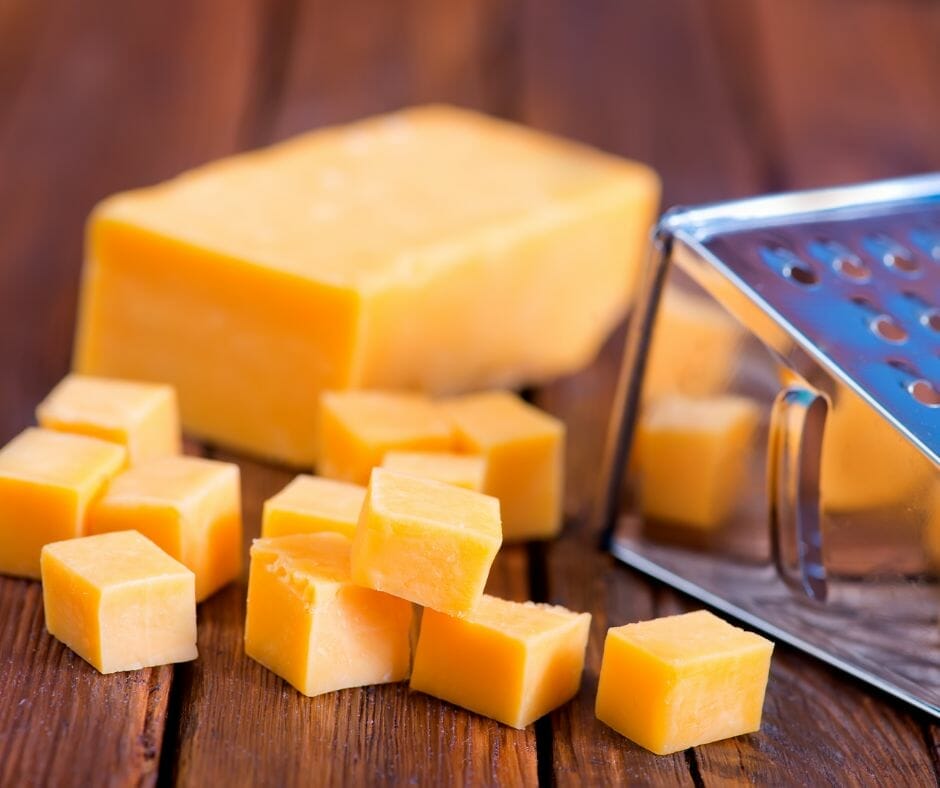 Cheddar is an excellent substitute for Raclette cheese in this popular Alpine dish.
Cheddar doesn't really taste like Raclette cheese.
However, it melts very well.
Melted cheddar is the perfect match for meat and potatoes.
Maybe it won't have the same taste, but it will still be delicious.
Anyone who has ever had cheesy potatoes or veggies and cheese will agree!
12. Mozzarella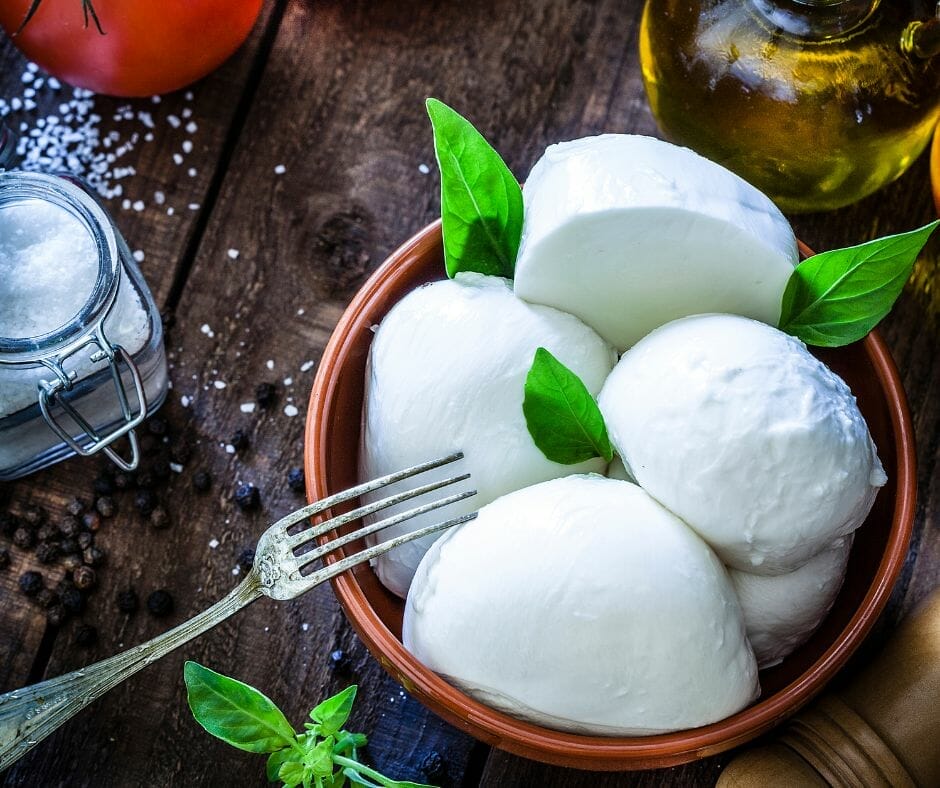 You can use mozzarella instead of Raclette cheese.
Mozzarella is a fairly soft cheese made from fresh cow's milk.
It doesn't melt as easily as most of the other cheeses on this list.
Its milky taste and creamy texture have hints of grassy flavor.
Most people love the taste of mozzarella.
That is why it's on this list.
It may not be the perfect alternative to Raclette cheese, but it will taste amazing when you serve it with boiled potatoes.
13. Taleggio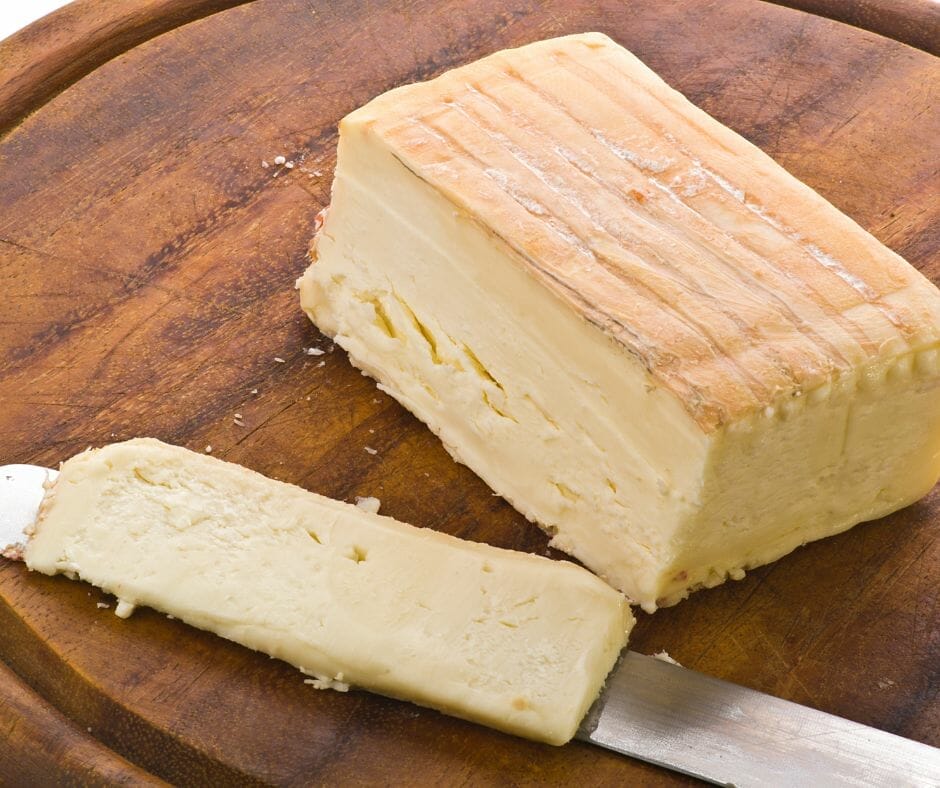 Taleggio can be used in lieu of Raclette cheese.
Taleggio has a fruity taste. It is rather mellow but has a lingering aftertaste.
This semi-soft cheese is perfectly creamy when you melt it.
That makes it a great ingredient to use when serving Raclette as a meal.
14. Jarlsberg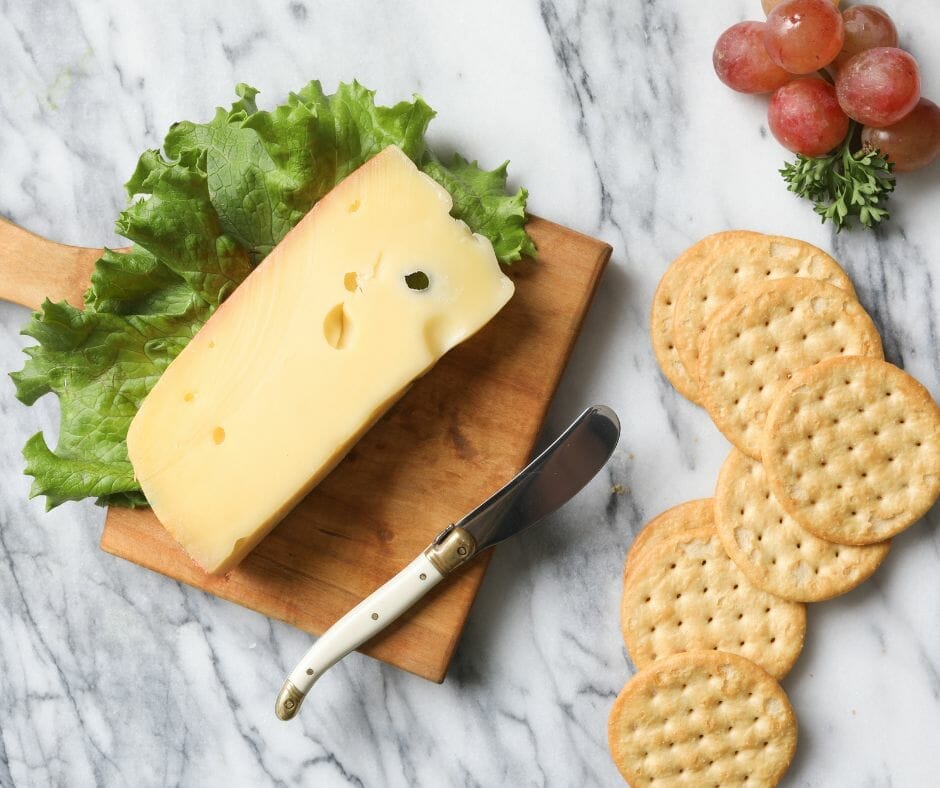 Jarlsberg can be used in place of Raclette cheese.
This cheese is produced in Norway and made with unpasteurized cow's milk.
It has a semi-soft texture which makes it a great choice for melting.
Its low-fat nutritional value just means you can have extra, right?
15. Challerhocker
Challerhocker is a good replacement for Raclette cheese.
It is a type of Swiss cheese that many people aren't familiar with.
It's a firm cheese with quite a dense texture.
However, it is very smooth when melted.
It is a popular option for fondue and would be great for Raclette.
The rind has some meaty undertones combined with caramel and roasted peanuts.
This results in quite a complex taste.
It will remind you of brown butter with hints of caramel.
Some even say it tastes like melted leeks.
This cheese would be excellent to use if you can't use Raclette cheese.
Hey! Want more expert food substitution guides? Check these out!