As an Amazon Associate, I earn from qualifying purchases. In addition, I participate in several other affiliate programs that allow me to earn while I recommend products I love.
Strawberries… Yes! Coconut…Yes! Strawberries AND coconut… Yes! Strawberries AND coconut in SMOOTHIE FORM?!
Yes!!!!!!!!!
This strawberry coconut smoothie with chocolate is, frankly, amazing.
It has an amazingly fresh taste, thanks to the coconut yogurt and the strawberries, and the chocolate gives it that little something extra that makes it taste like a super treat!
You have to try this smoothie, NOW!
If you like this recipe, you should also check out this Keto low carb strawberry coconut milk smoothie recipe, this super-fresh strawberry coconut milk smoothie (that does not have chocolate) and this strawberry mango coconut yogurt smoothie.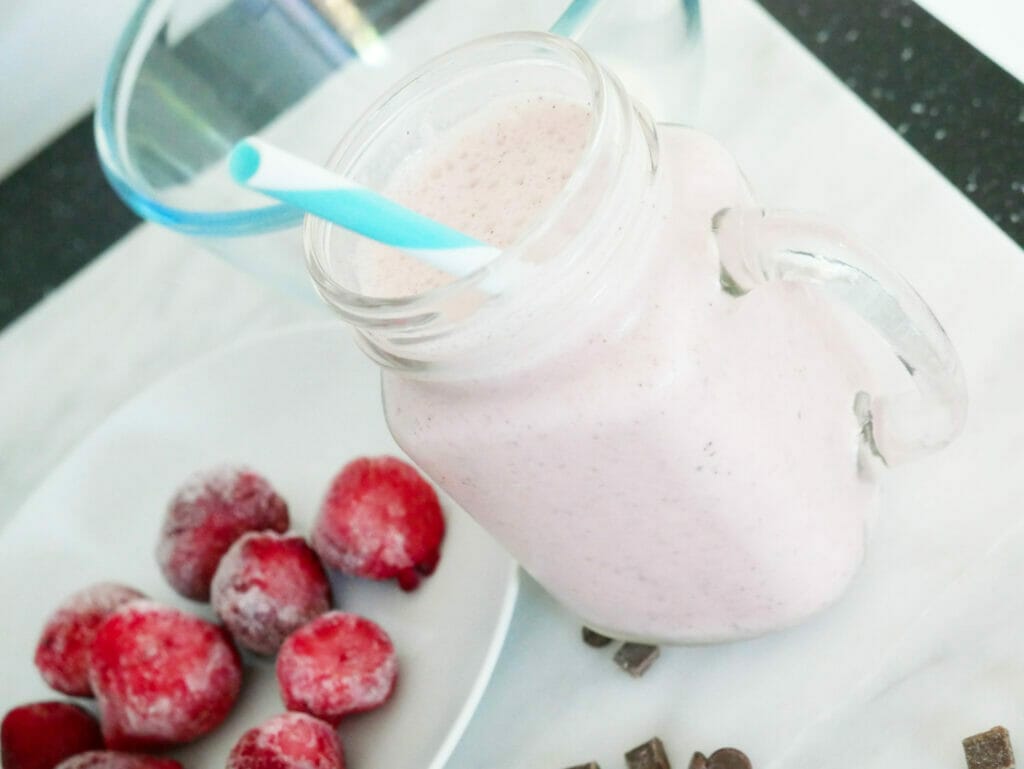 Why this strawberry coconut smoothie rocks!
It's a coconut yogurt smoothie that tastes great!
If you have never tried strawberries and coconut together, you are in for a treat.
There is something about the mixture of the flavors that makes them taste so fresh.
You could be fooled in to thinking you were on an island paradise!
The combination of flavors makes this strawberry coconut yogurt smoothie particularly great on a hot summer's day, but it's equally good if you want something for dessert, but need to make sure it not only tastes great but is healthy.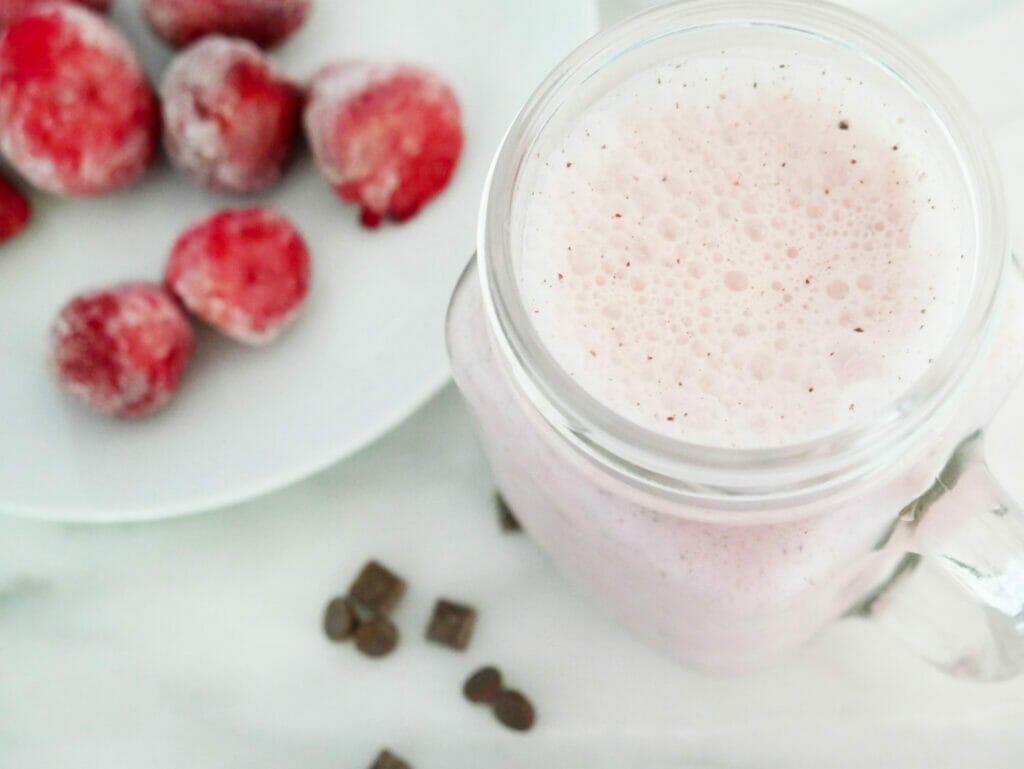 It's a super-simple to make coconut strawberry smoothie
Having only 3 ingredients + water, this keto strawberry coconut smoothie with chocolate is super-simple to make.
The other great thing is there is no mess involved!
Strawberries, especially frozen, are not messy, coconut yogurt comes in a tub, and chocolate comes in bars!
No mess makes for a kitchen that is easy to keep clean.
That also means this can become a go-to Keto smoothie quite easily.
We all know how annoying it is to have a long food preparation process, especially when you need things to be easy in order to stick to your diet.
Well, when it's as simple as this, you'll have no problems sticking to your diet!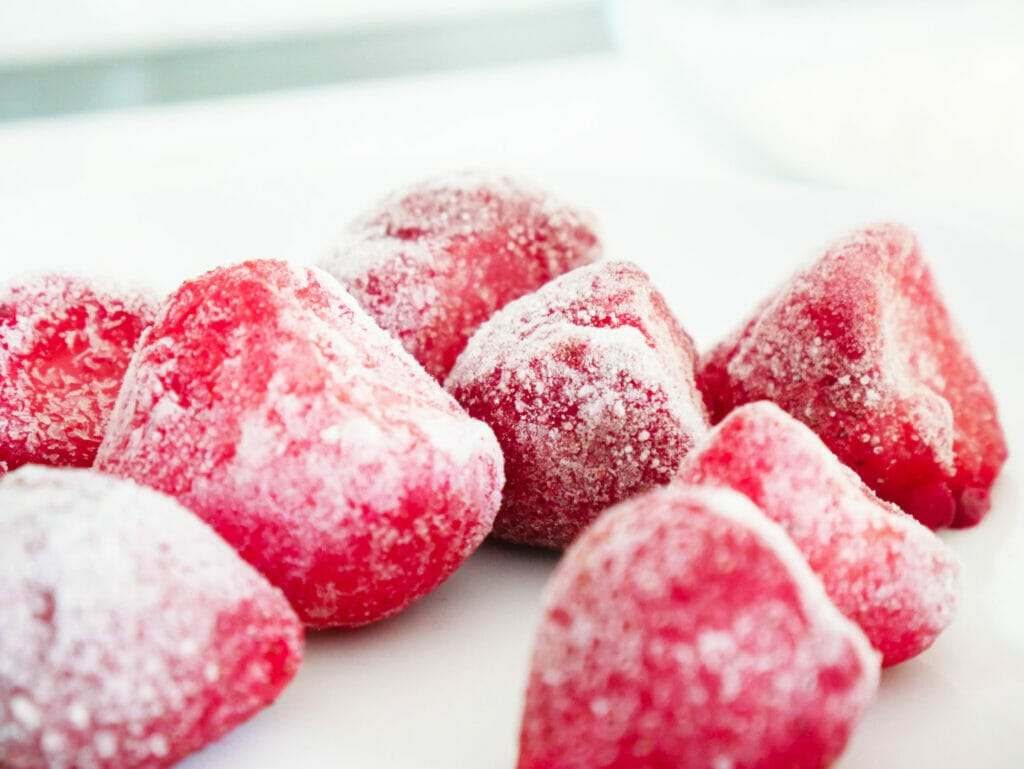 It's a Keto strawberry coconut smoothie that is good for you!
Being a fruit, we all know that strawberries are good for you.
According to BBC Good Food, they may support heart health because of their colorful pigments (anthocyanidins), may regulate blood sugar, may be cancer protective (due to their polyphenols), and may help with weight management and type 2 diabetes due to their low GI status and their polyphenols.
On top of this, coconut yogurt is high in vitamin D, calcium, and vitamin B12.
Just be sure to get a Coconut Yogurt that is organic and pure! As mentioned, I like So Delicious Dairy Free Coconut Milk Yogurt Alternative Unsweetened, particularly for this recipe, as it is low-carb.
But it is also made with organic coconut milk, which is fab. (PS Did you know you can make your very own organic coconut milk? It's really easy to do! Just check out my recipe for organic coconut milk here!)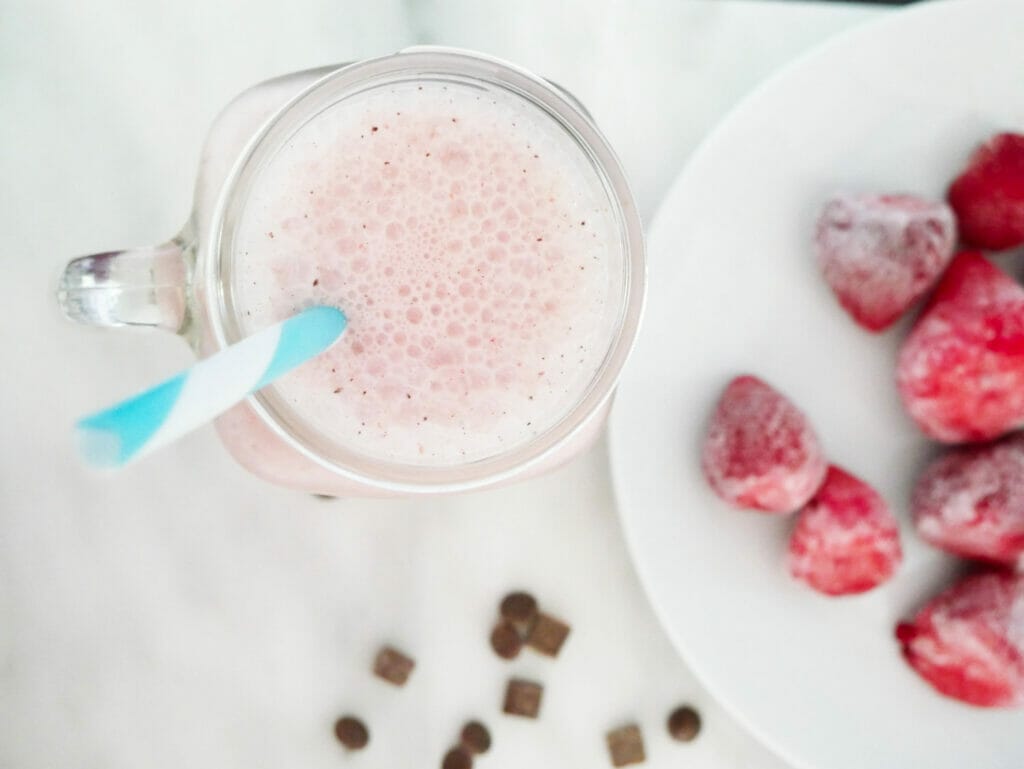 This strawberry coconut yogurt smoothie is versatile – Tips and swaps!
This coconut smoothie recipe is super-versatile.
As strawberries and coconut go so well together, you can mix and match them as you please.
Like strawberries?
Just add more! (Just be sure not to go over your net carb limit if you are on a Keto diet!)
Like Coconut Yogurt? Great! Add more! If you are a fan of the dark chocolate, go ahead and add more of that… Especially if you like the fun texture that comes with it when you have the smoothie!
You can use fresh or frozen strawberries, but I recommend frozen strawberries for this one.
That's because frozen strawberries make the smoothie cool, which makes the coconut yogurt even better, and gives the strawberry coconut smoothie more of a fresh, island flavor!
Lastly, you can use any kind of chocolate you like.
I simply recommend 90% dark chocolate for this because that is naturally lower in carbs, which is good if you are particularly interested in the Keto element of this keto strawberry coconut smoothie.
I recommend  Lindt 90% Dark Chocolate, as it is very low in net carbs.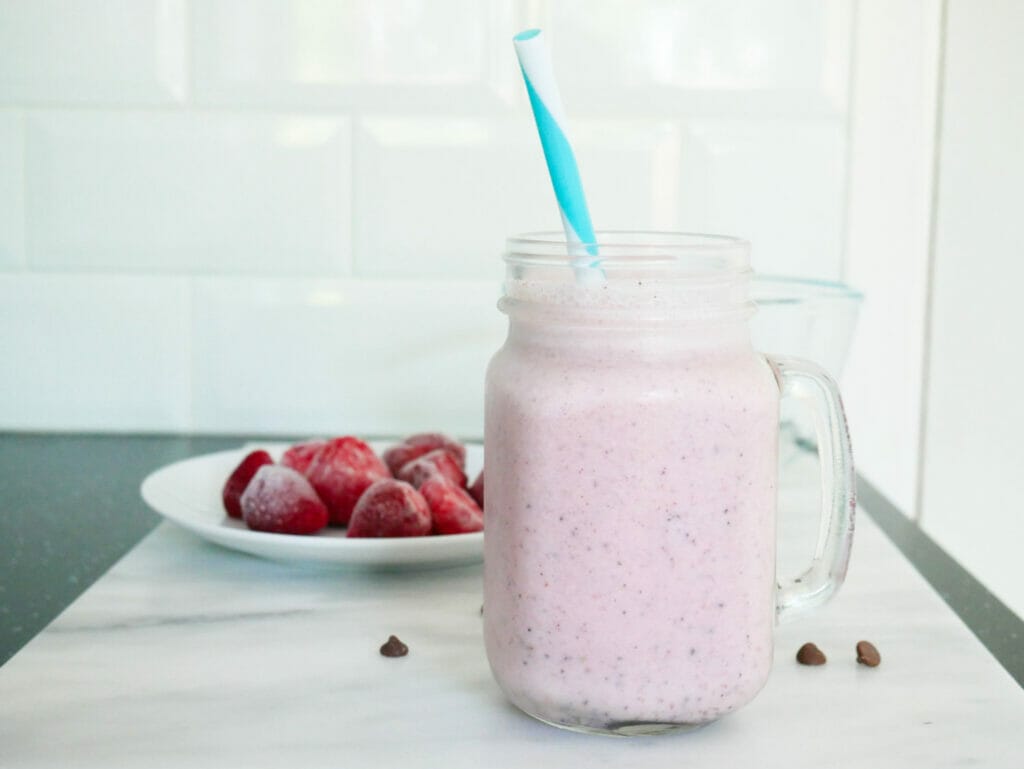 Keto Strawberry coconut smoothie with chocolate recipe
Ingredients you will need
Steps
Firstly, prepare your ingredients.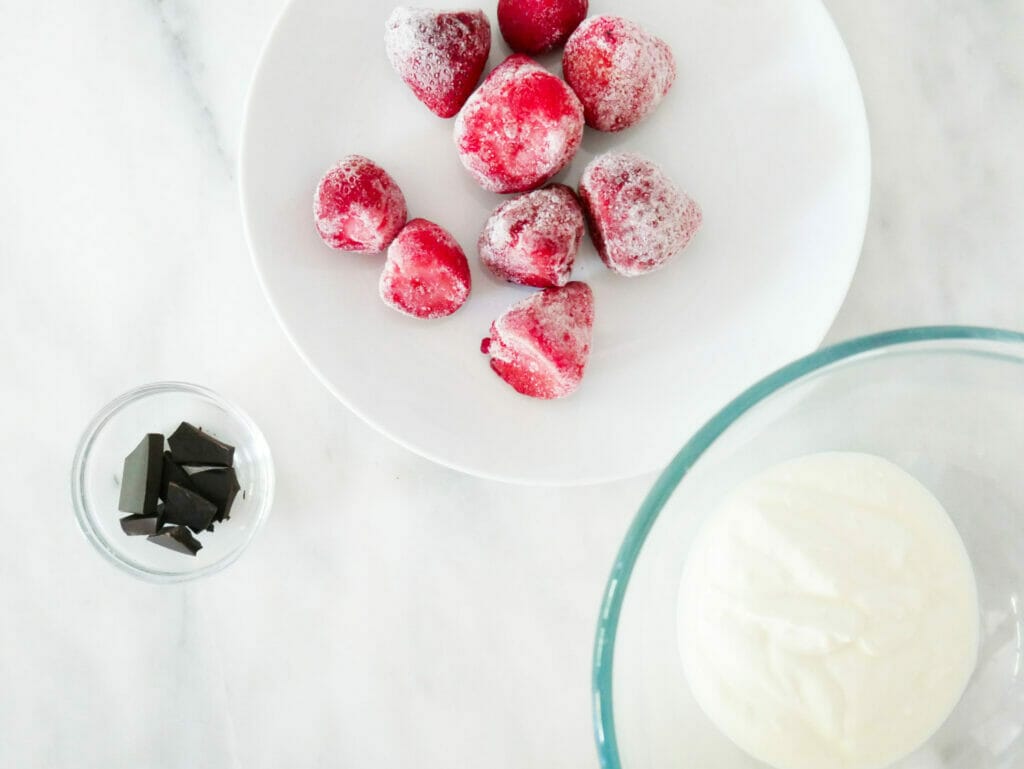 If you are using frozen strawberries, be sure to blend them first in to a kind of crushed ice form, so that they blend well into the final strawberry coconut smoothie.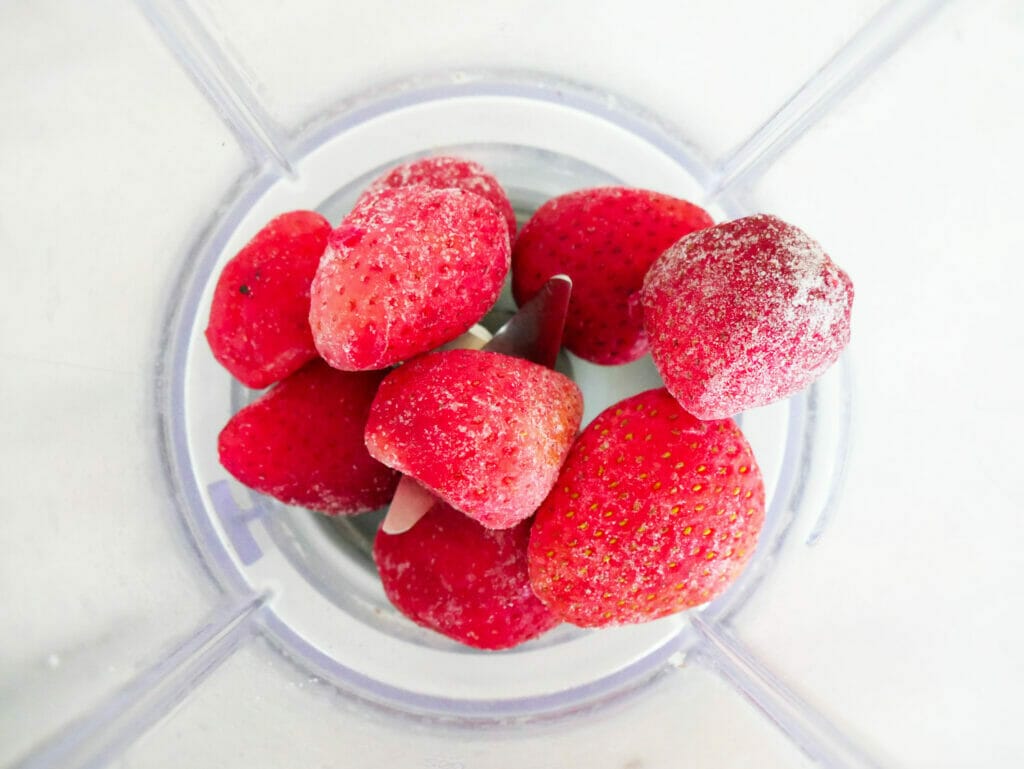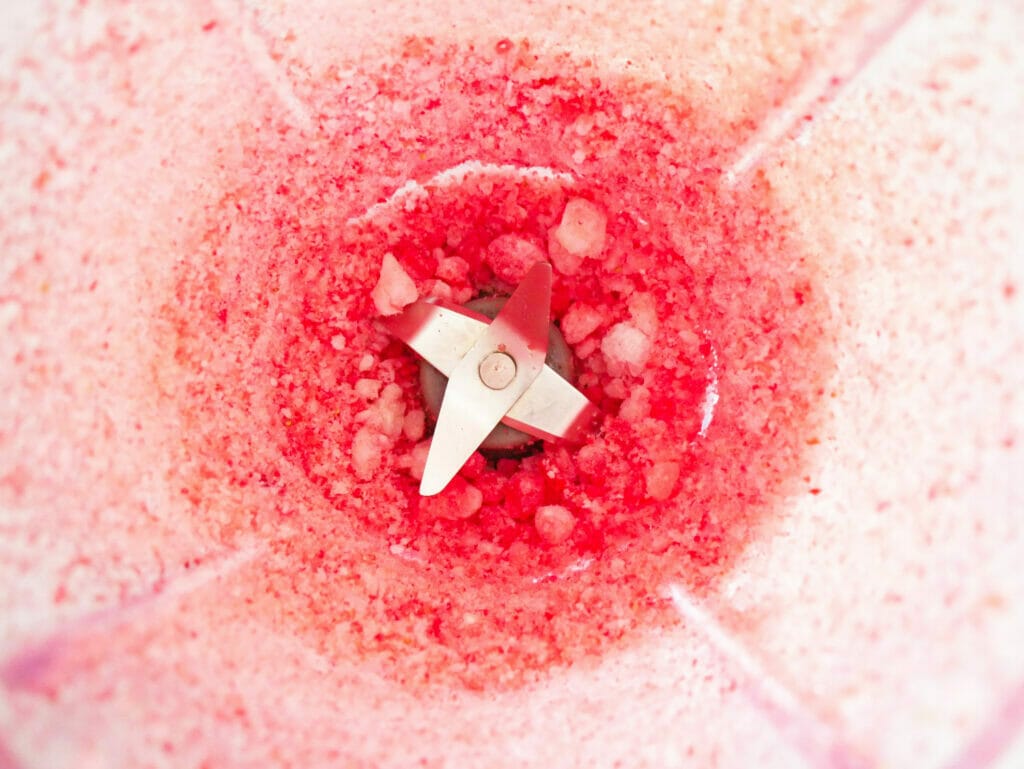 Add the yogurt.
If using whole pieces of chocolate, crush them or break them as small as you can so that they blend well in to the final smoothie. Then add them.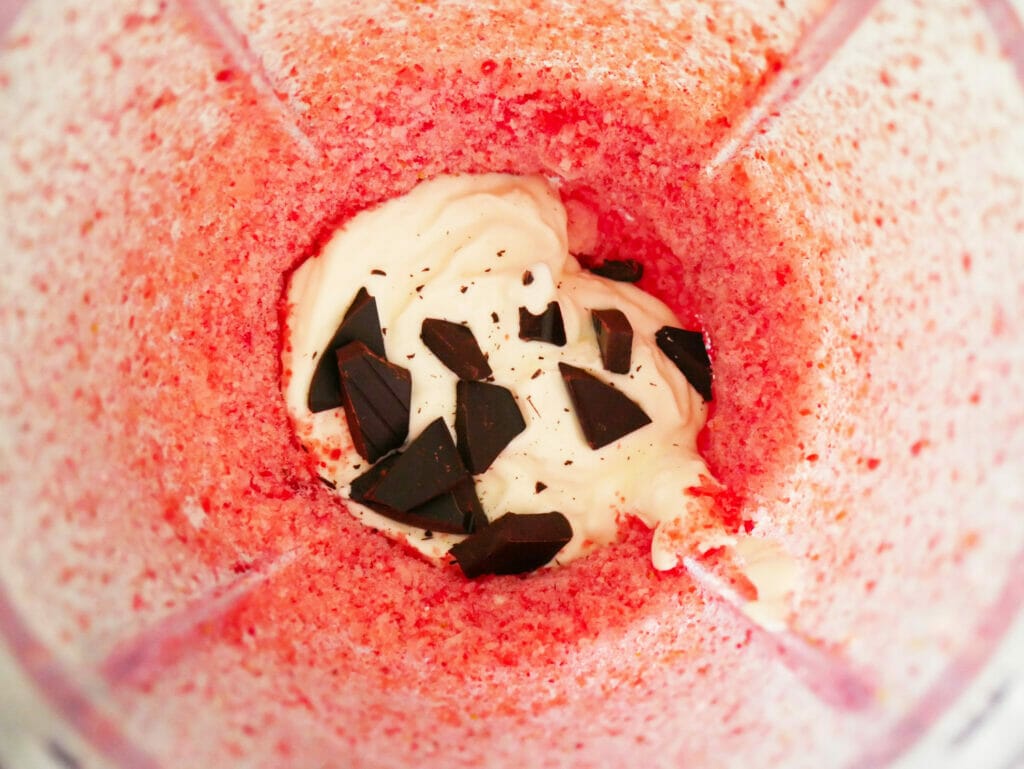 Finally, add the water.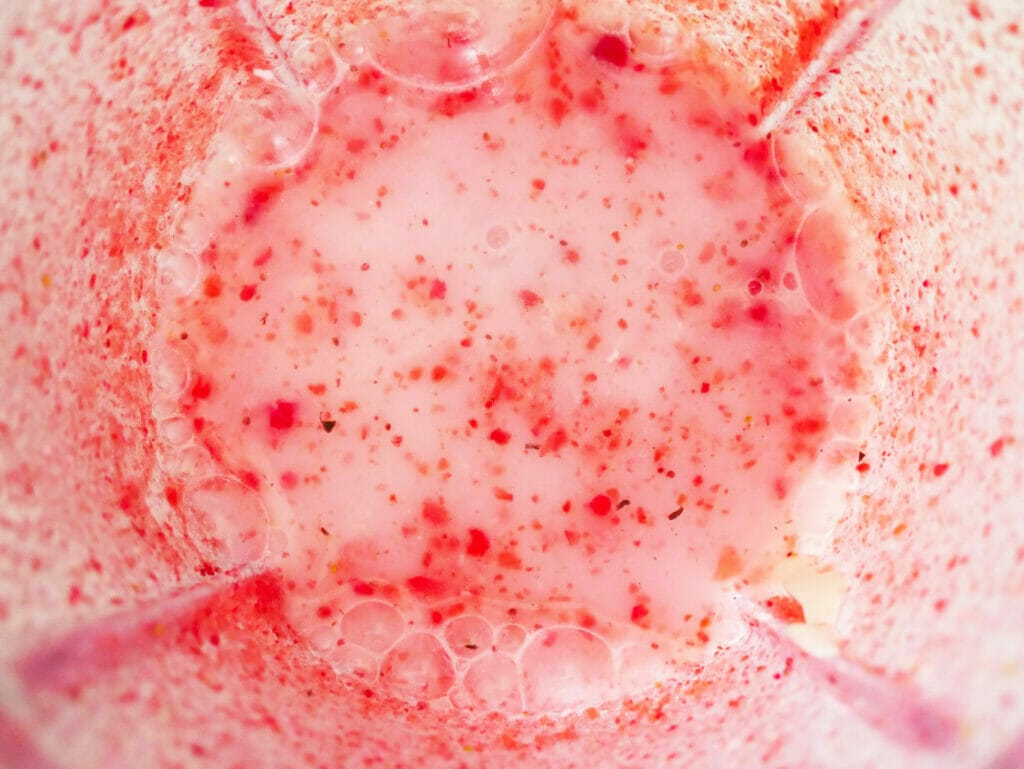 Blend.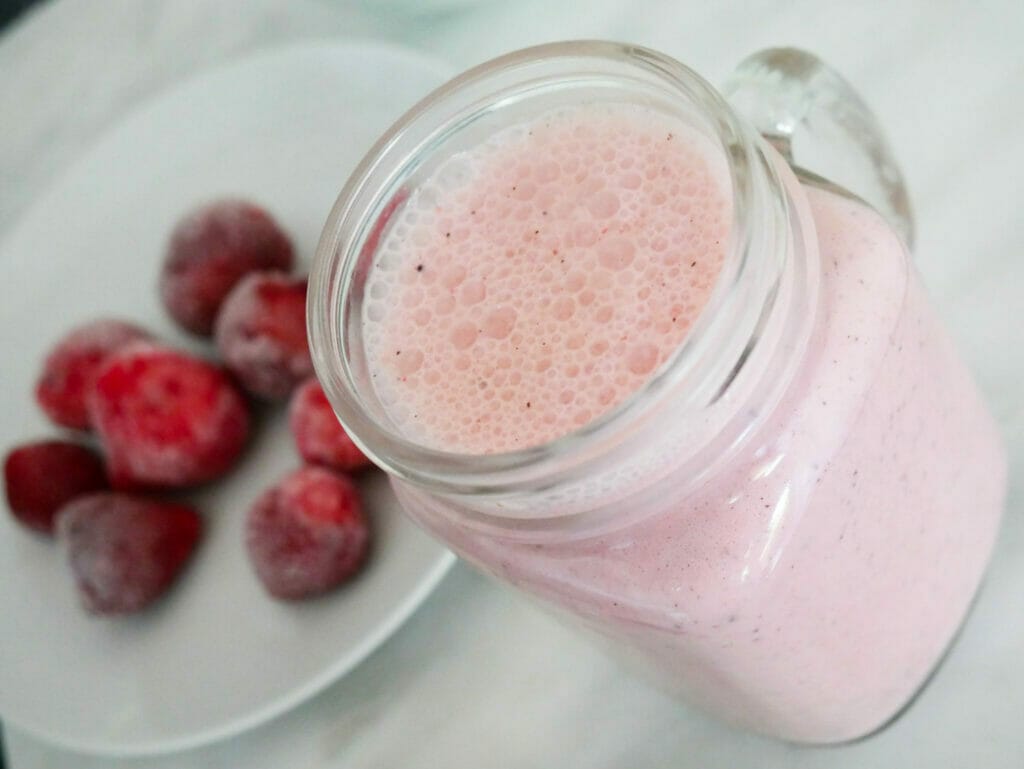 Enjoy!
Yield: 1
Strawberry coconut smoothie with chocolate (Keto friendly!)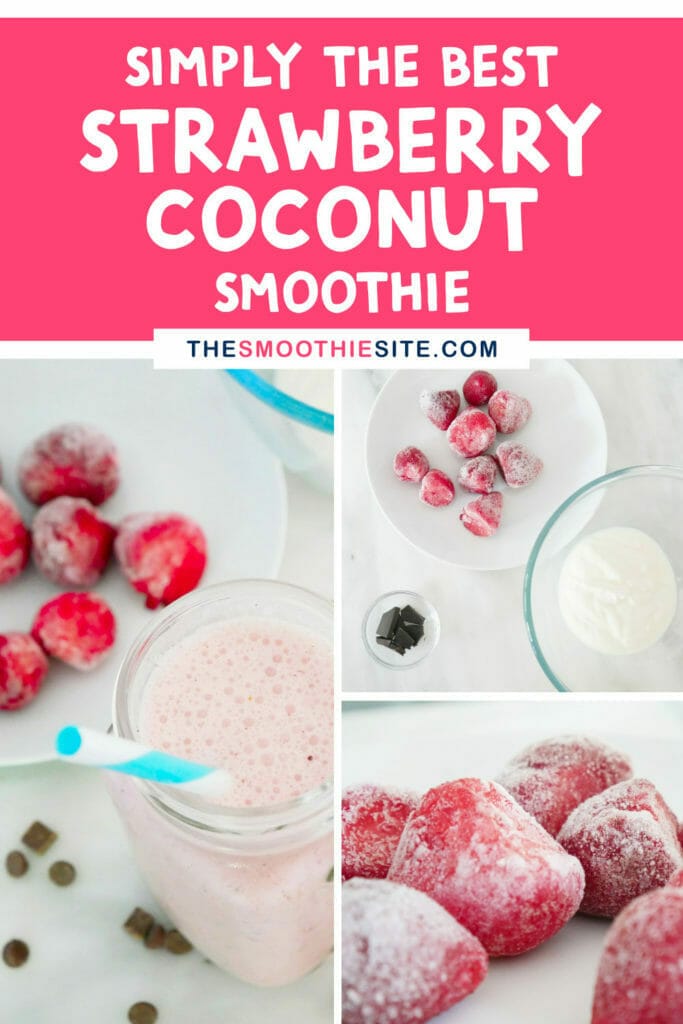 "This scrumptious strawberry coconut smoothie recipe with chocolate is out of this world! With a good mixture of fresh fruit, healthy fats and fun chocolate, you will keep coming back for more!"
Ingredients
Strawberries (fresh or frozen) - 100g / 3.53oz / 2/3 cup
Coconut yogurt - 100g / 3.53oz / 2/5 cup
Dark chocolate (I used Lindt 90% dark chocolate) - 10g / 1 piece
Water - 200ml / 7fl oz
Instructions
If using frozen strawberries, blend them first in to a crushed ice. This helps the strawberries to mix.
Blend the chocolate in to a powder to help it mix.
Add the remaining ingredients, including the water.
Blend.
Notes
Be careful what coconut yogurt you use. Some have high a carbohydrate content. If you are on a low-carb diet, be sure to use a coconut yogurt with a low net carb value.