As an Amazon Associate, I earn from qualifying purchases. In addition, I participate in several other affiliate programs that allow me to earn while I recommend products I love.
When you've got that summer feeling, there's always one thing that can really heighten the day and add to the sense of summer fun. And that's a fresh, fruity smoothie!
And what's one of the best fruit smoothies you can have in the height of summer?
A Strawberry Watermelon smoothie!
We all know that strawberries are simply amazing, and that watermelon gives you that fresh feeling and quenches your thirst… but have you ever tried COMBINING them?!
And have you ever tried combining them with coconut?!
Well, if not, let me tell you – you are in for a treat!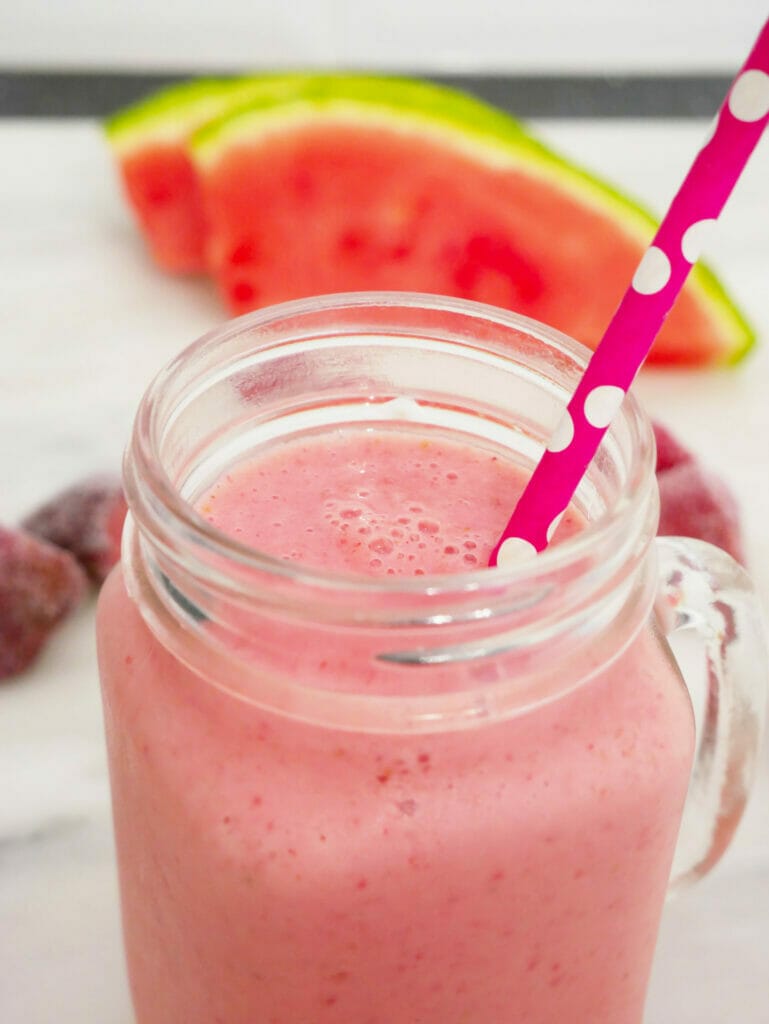 Why this Strawberry Watermelon smoothie ROCKS!
This strawberry watermelon smoothie with coconut yogurt might just be one of the best-tasting things you will have all summer – or, heck, even outside of summer!
I don't know why, but the combination of strawberries, watermelon and coconut yogurt really make this smoothie taste amazing.
Not only that, but it's packed full of fruit.
Strawberries are full of vitamins, minerals, and antioxidants, and watermelon is high in vitamin C and vitamin A.
Watermelon also has a very high water content, you know that we should all be getting more water in to our diets!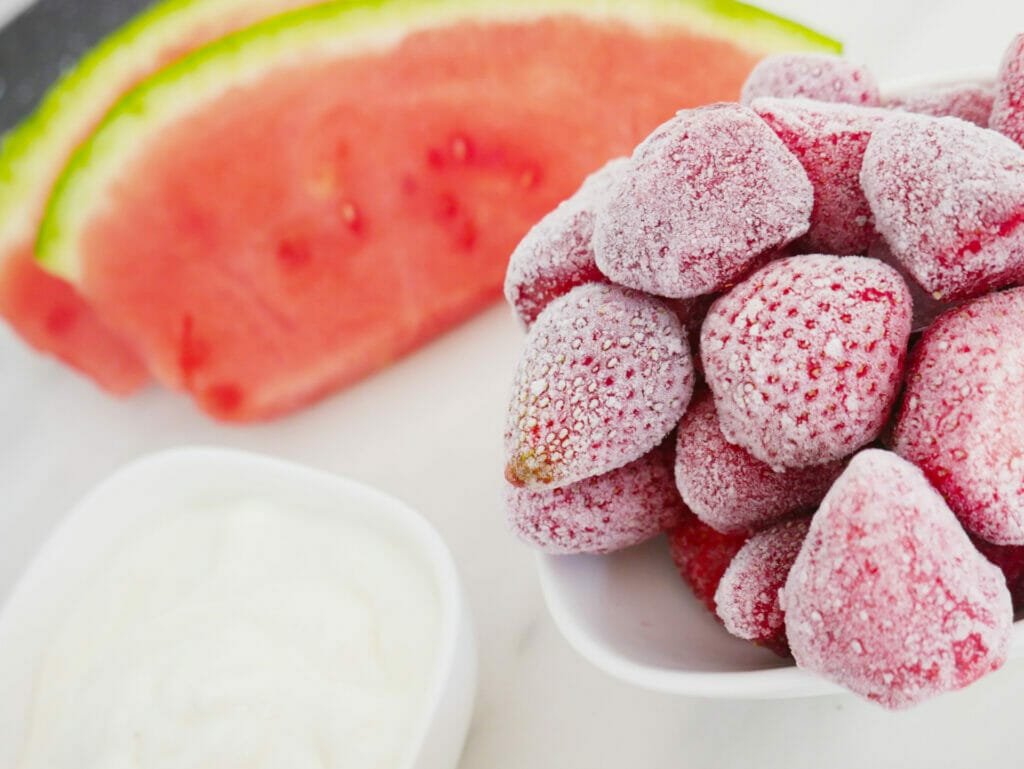 It's a Watermelon smoothie recipe with yogurt – but there are things to look out for…
One thing to watch out for with coconut yogurt is that not all coconut yogurts are created equal.
You have to make sure you use one that is in line with your dietary requirements – whether that's dairy-free, low-carb, etc.
Yogurts often have added sugars in them, so watch out that you are not accidentally adding a coconut yogurt to your watermelon and strawberry smoothie that surprises you with its sugar content.
If you like to keep the carbs down, I like to use Alpro Plain With Coconut Yoghurt, as it is low on carbs, and also tastes great.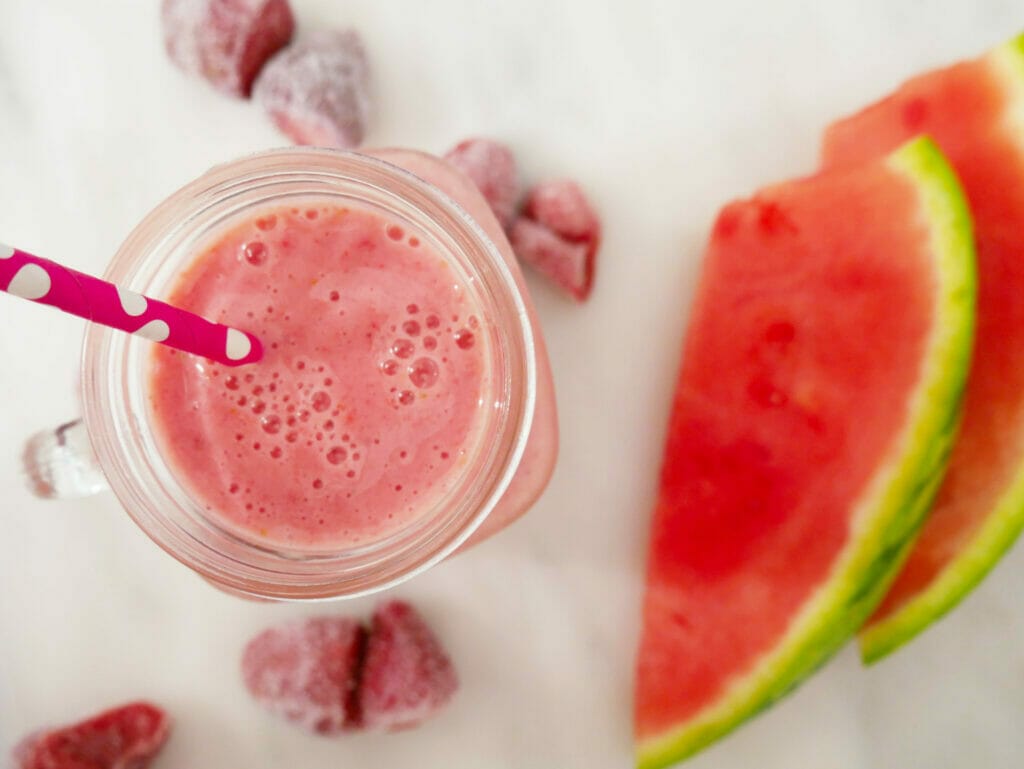 Watermelon Strawberry smoothie tips
Now, each person will like different amounts of strawberries or watermelon, and that's okay.
This watermelon strawberry smoothie is incredibly versatile.
But watch out that if you add too much watermelon, you will drown out the strawberry flavor.
You can use frozen strawberries and/or frozen watermelon in this.
In fact, I recommend it, as it makes the final strawberry watermelon smoothie colder, which is great on a hot summer's day!
An important thing with frozen strawberries is to blend them first in to a kind of crushed ice form, as otherwise your blender may struggle to mix them well in to the final watermelon and strawberry smoothie.
This isn't such a problem with frozen watermelon.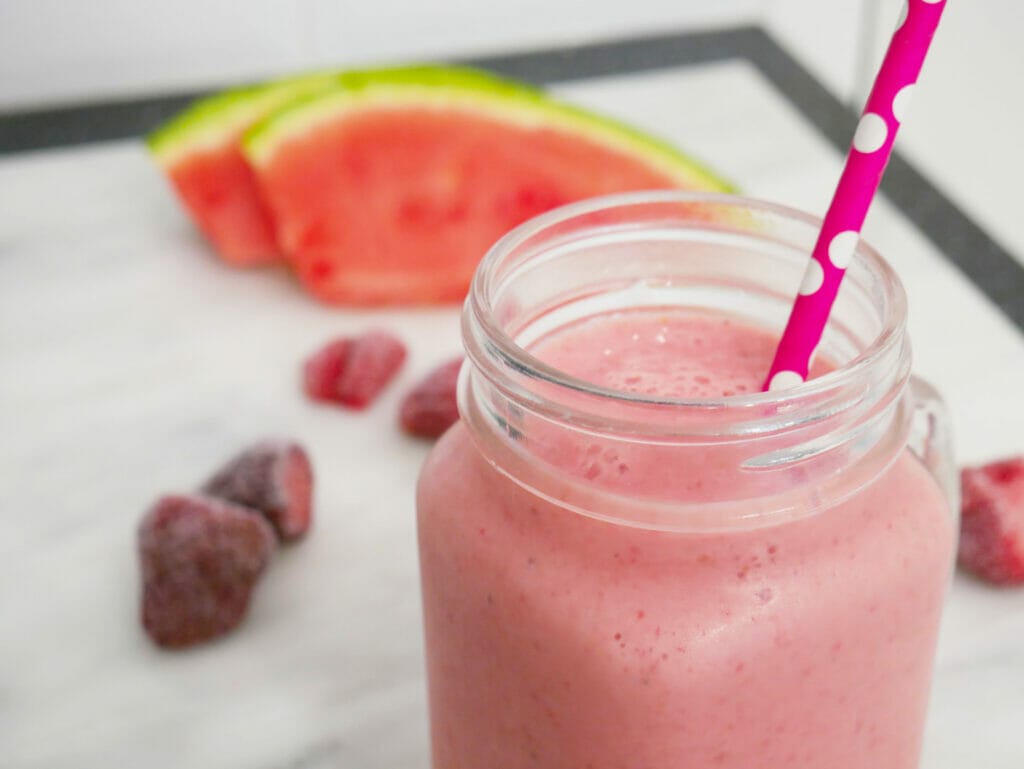 Supplements you can add to your Watermelon and Strawberry smoothie
As this has a distinctly fruity flavour, only add supplements that fall in line with or compliment that.
You could add a Vitamin C powder, as the tangyness of it will be masked by the sweetness of the fruit.
I like to add Vitamin C to my smoothies wherever possible for its known health benefits.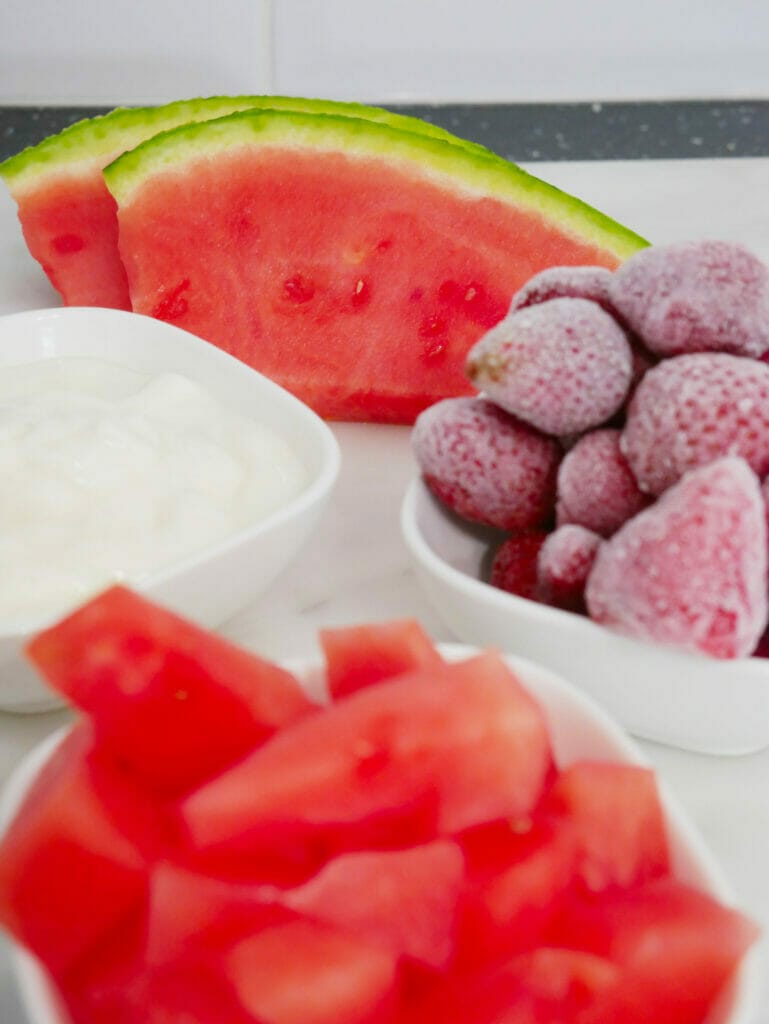 Strawberry watermelon smoothie recipe
Ingredients you will need
Watermelon
Strawberries
Coconut yogurt (be sure to use one that suits your diet, such as non-dairy coconut yogurt, low carb coconut yogurt, etc)
Water
Steps
Prepare the ingredients.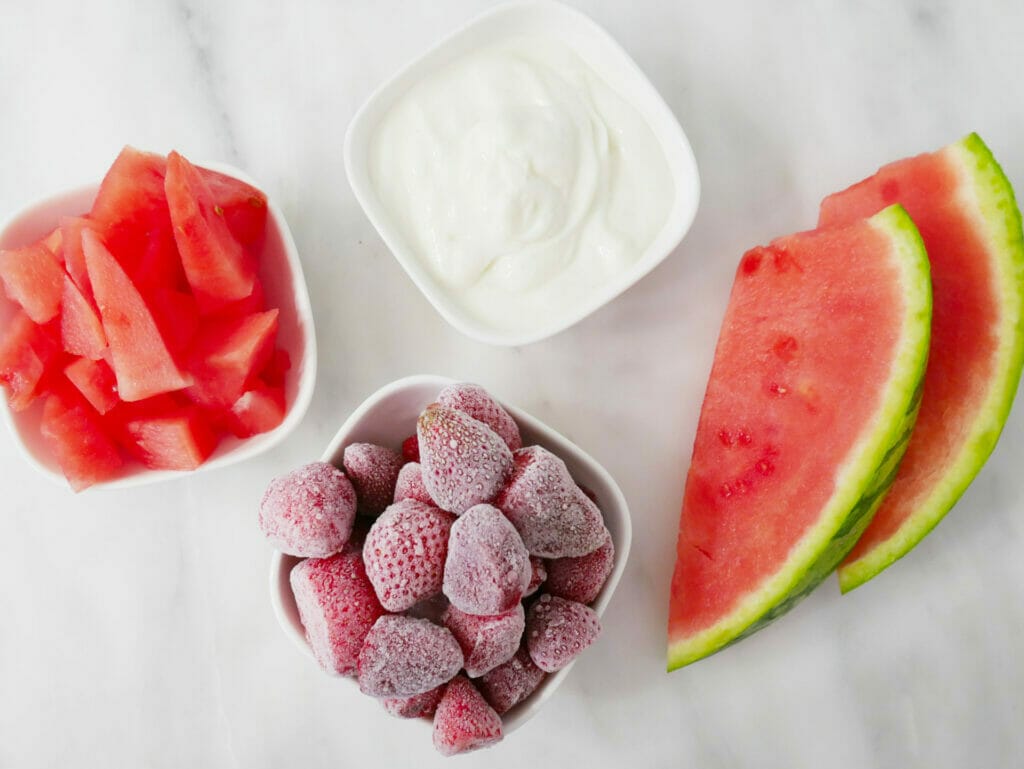 If you are using fresh strawberries, blend the strawberries in to a kind of crushed ice form.
This will help them to blend better in to the final strawberry watermelon smoothie.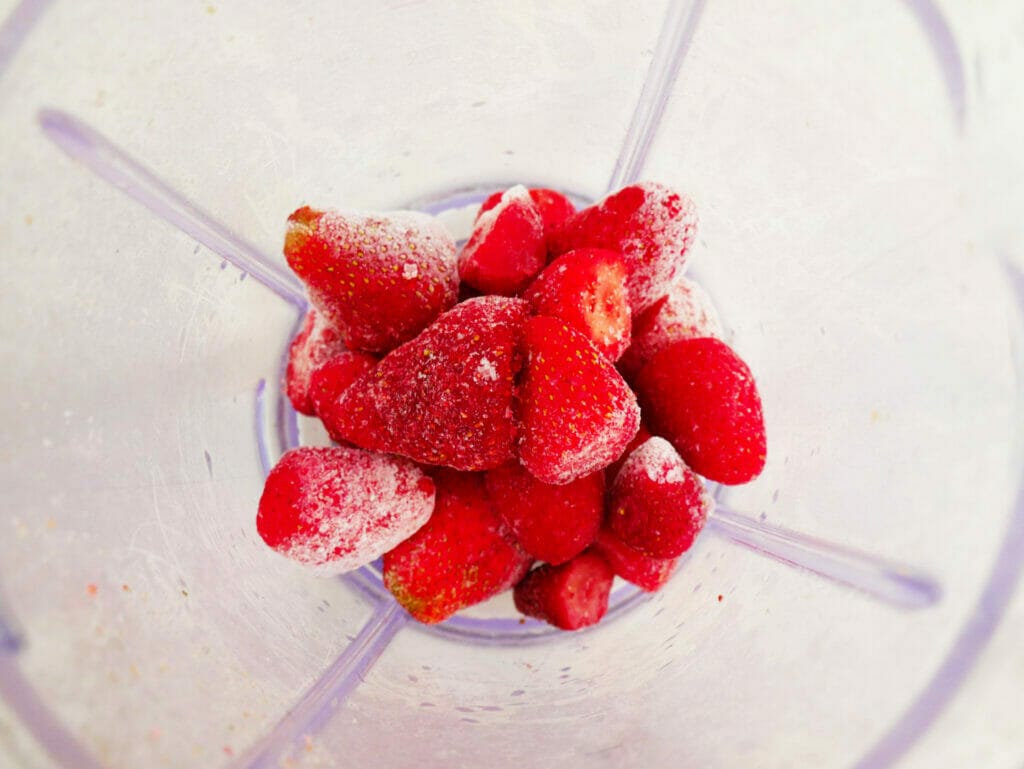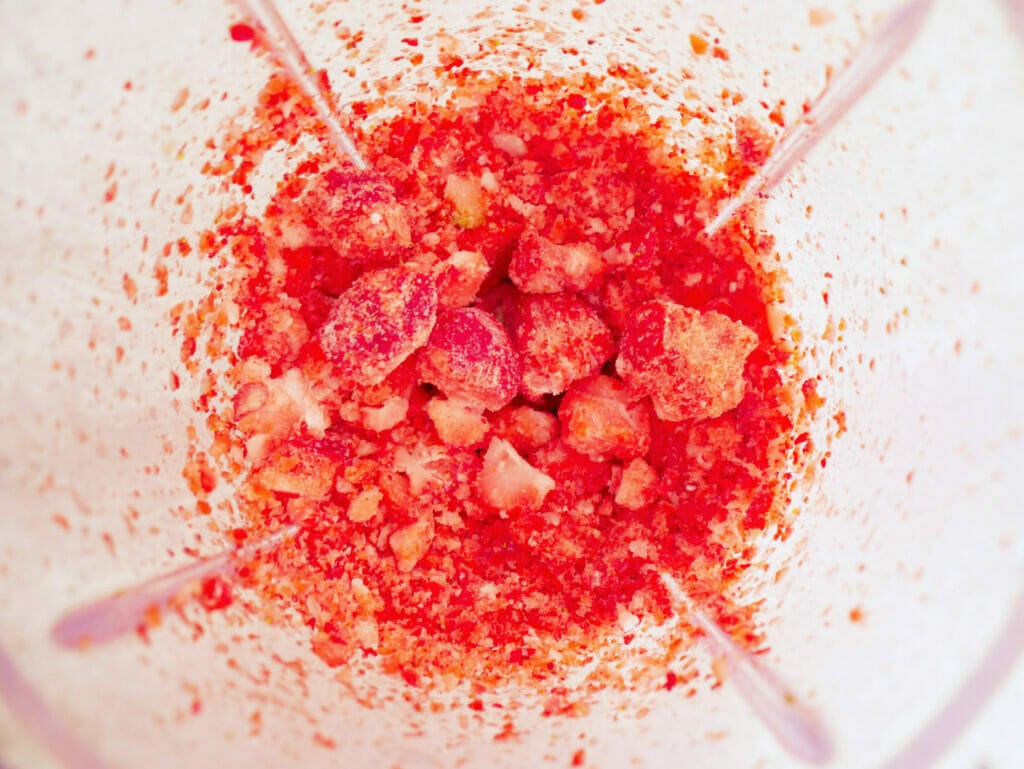 Add the watermelon.
Add the coconut yogurt.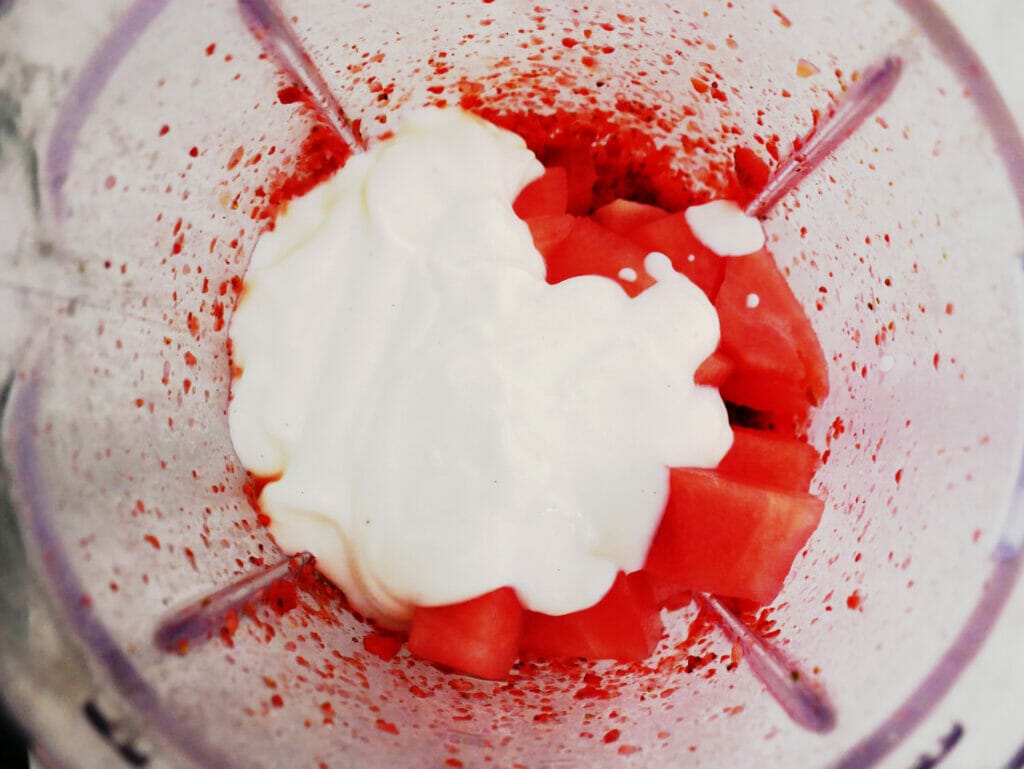 Add the water.
Blend.
Enjoy!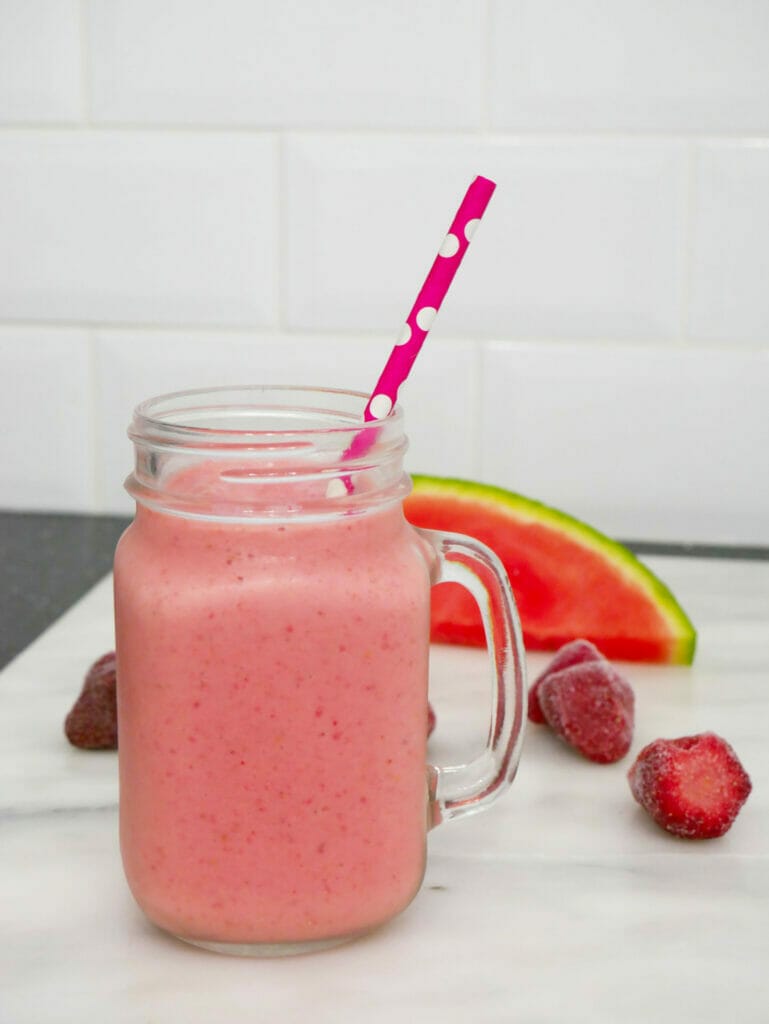 Yield: 1
The best-tasting and freshest strawberry watermelon smoothie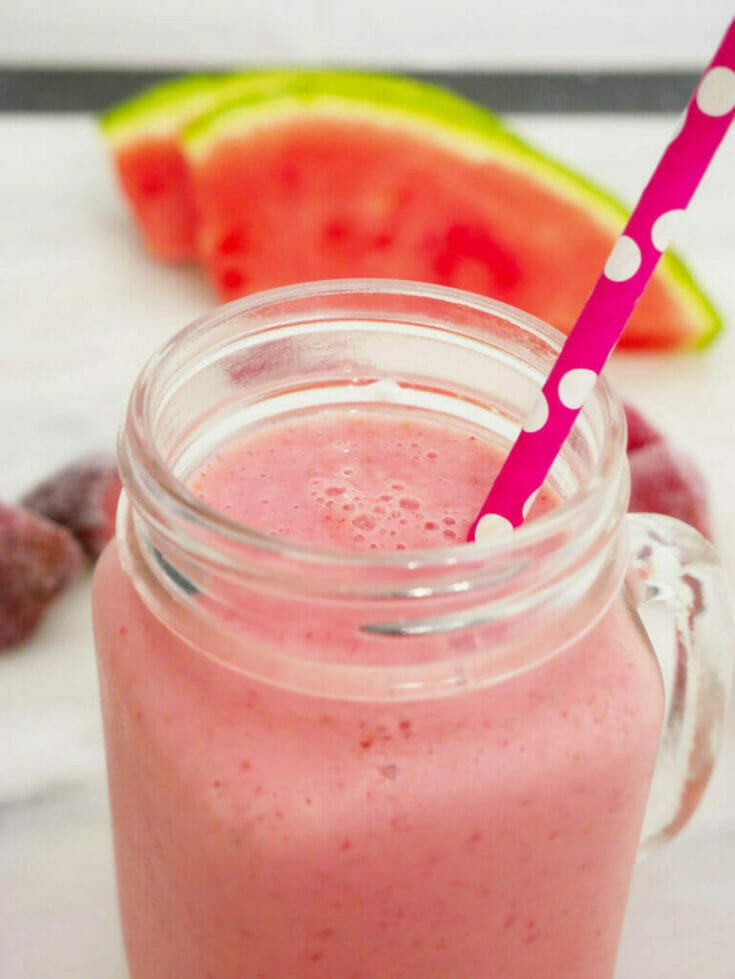 "This strawberry and watermelon smoothie tastes AMAZING! It is so fresh and so easy to make, you will want this smoothie whenever you can get!"
Ingredients
Watermelon - 150g / 5.29oz / 1 cup
Strawberries (fresh or frozen) - 200g / 7.05oz / 1 2/5 cup
Coconut yogurt - 150g / 5.29oz / 3/5 cups
Water - 100ml / 3.52fl oz
Instructions
If using frozen strawberries, blend them first in to a crushed ice form so that they mix well in to the final smoothie.
Add the remaining ingredients.
Blend.
Enjoy!
Notes
If using frozen strawberries, be sure to blend them in to a crushed ice before the remaining steps. This will allow them to blend well in to the final strawberry watermelon smoothie.
Not all coconut yogurts are created equal! For example, some have a lot of sugar, some are just normal yogurt with coconut flavouring, etc. Make sure you get one that suits your needs and dietary requirements.