As an Amazon Associate, I earn from qualifying purchases. In addition, I participate in several other affiliate programs that allow me to earn while I recommend products I love.
These matcha overnight oats are a fun way to start the day, super easy to make, and contain an ingredient that everyone's talking about: matcha!
There are so many different things you can do with overnight oats, from dessert flavors like cookies and cream to plain overnight oats to fruit-infused overnight oats.
But the world is obsessed with matcha (I love this brand), and so I thought – would it really work?
Incorporating matcha into overnight oats?
Turns out, yes it does!
In this overnight oats recipe with matcha, we're delighting green tea lovers everywhere with this bright and fun overnight oats option.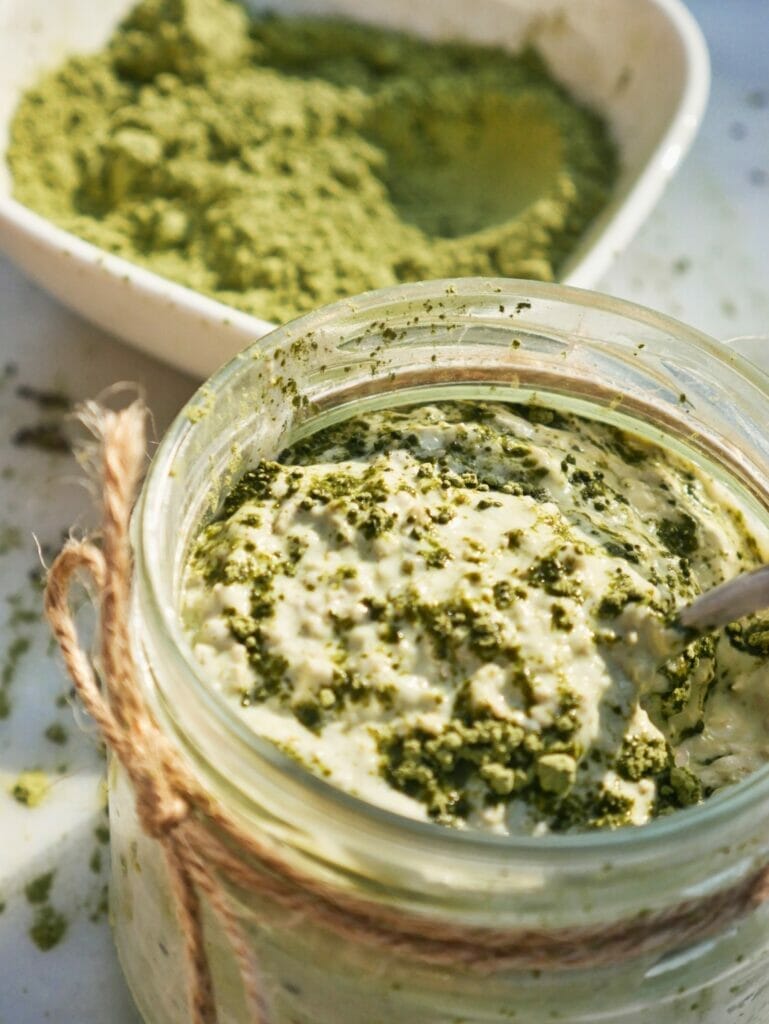 Our Favorite Quirky Kitchen Gadgets
What is Matcha?
Matcha is a type of green tea made from grinding tea leaves into a super fine and bright green powder.
It has been found to contain antioxidants, though the studies on health benefits are still being done.
Really, it has become a popular food item for the experience and the premium nature of matcha compared to regular green tea.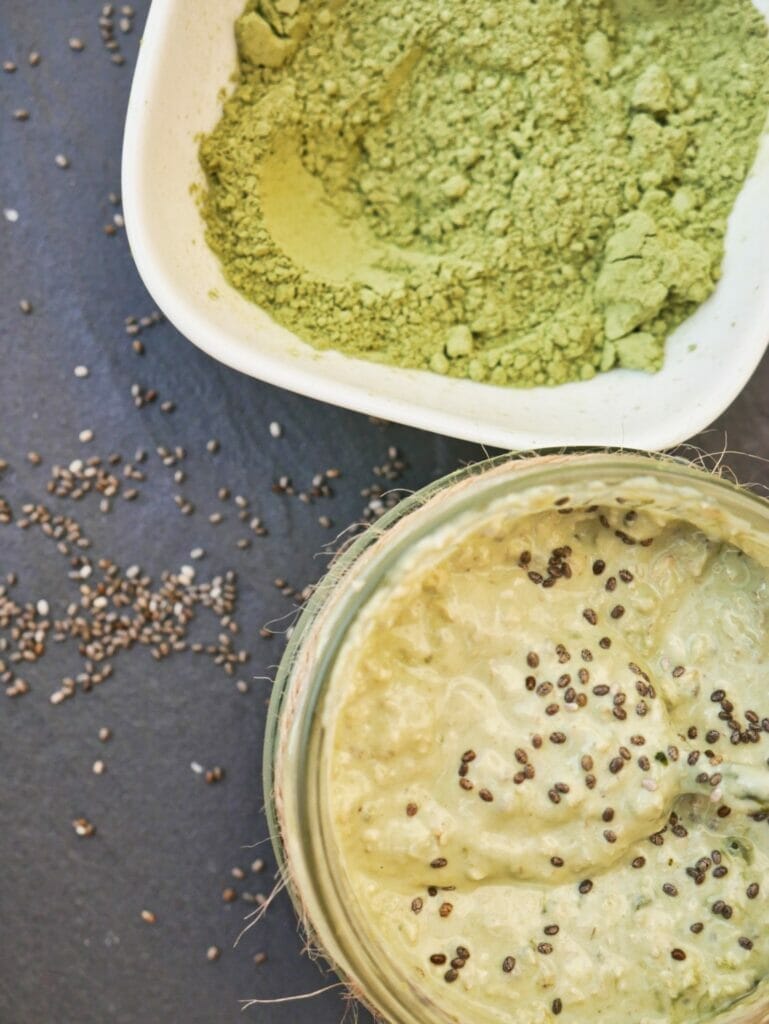 What are Overnight Oats?
If you've never hard overnight oats, you're in for a treat!
Unlike traditional oatmeal that means you have to cook it with heat right before you eat it, no heat ever touches overnight oats.
Instead, the oats absorb water (or milk) overnight in the fridge, and the result is a cold, creamy, delicious oatmeal that you can literally just grab from the fridge and eat the next morning.
The amount of mix-ins that work well with overnight oats are insane, from fruits to chocolate to matcha to vanilla to M&Ms to – almost anything you can think.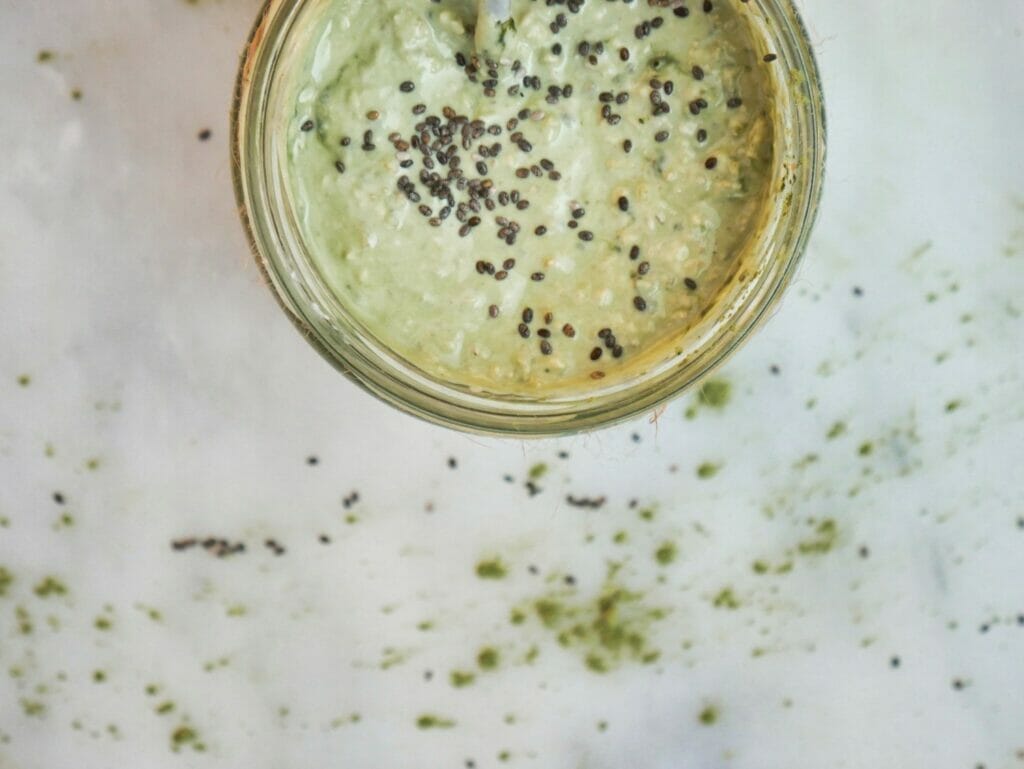 Ingredients
To make this matcha overnight oatmeal, you'll need:
water – I prefer to use water rather than milk as our liquid to keep the taste milder. This is what will soak into the oats.
rolled oats – use rolled or steel cut, not instant oats (I prefer this brand)
greek yogurt – I use full fat like this, but you can use any kind you want
matcha – the main event, a bright green powder to give us that green tea overnight oat flavor! I prefer this brand.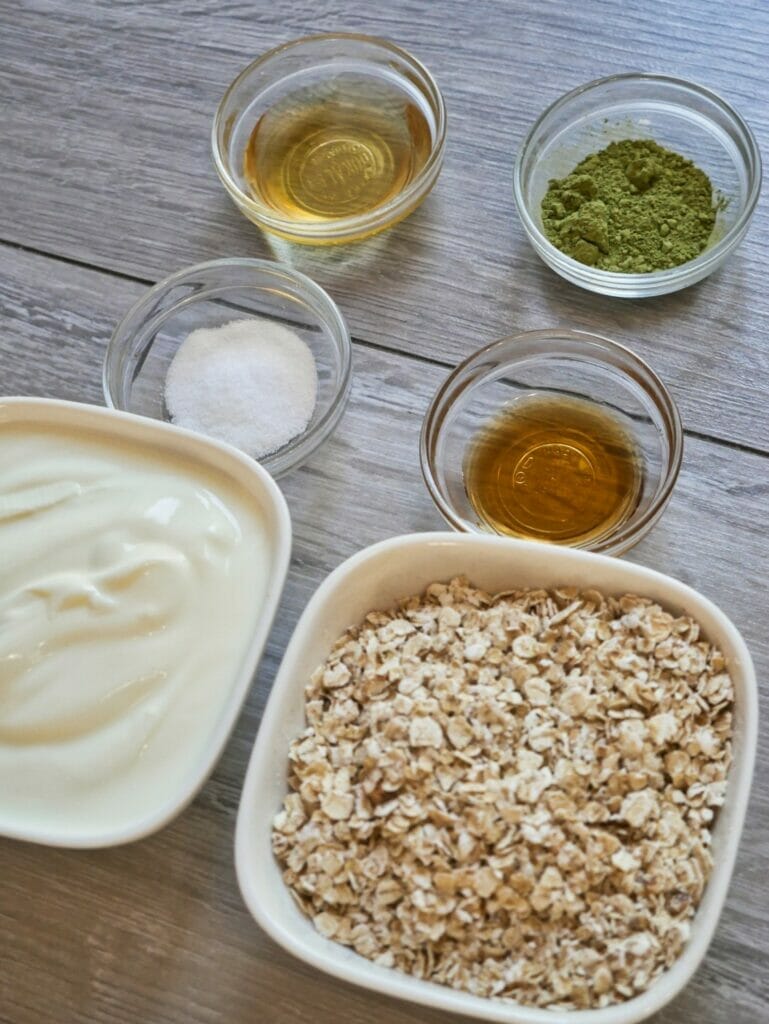 How to Make Matcha Overnight Oats
The process of making this recipe is super simple and only takes about 5 minutes to prepare and then you just forget about it overnight until it's ready in the morning!
Combine the water, yogurt, and honey in a small bowl or container.
Stir in the oats, chia seeds, and matcha.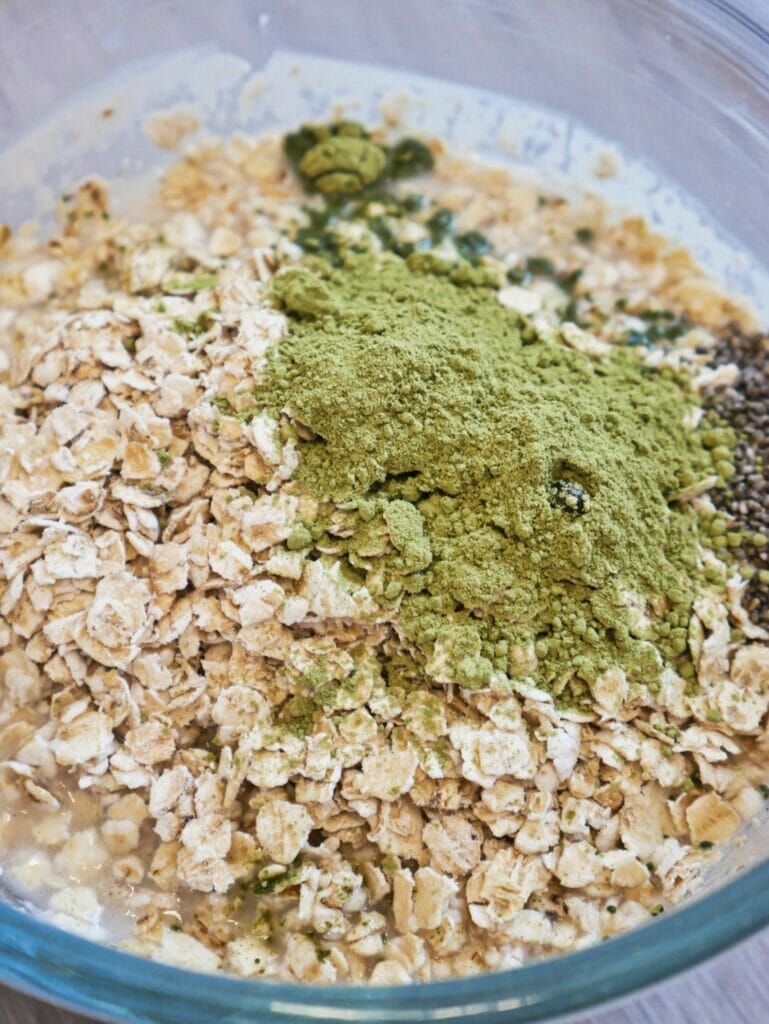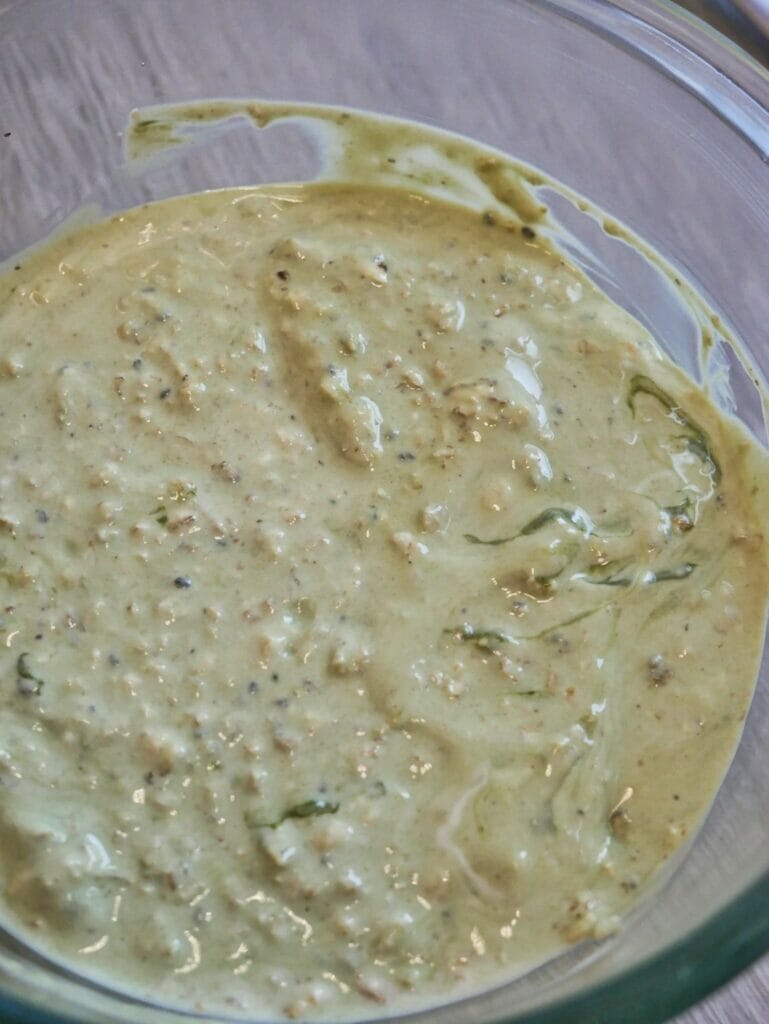 Cover with saran wrap or a lid and put in the fridge for at least 8 hours, though preferably overnight.
Enjoy!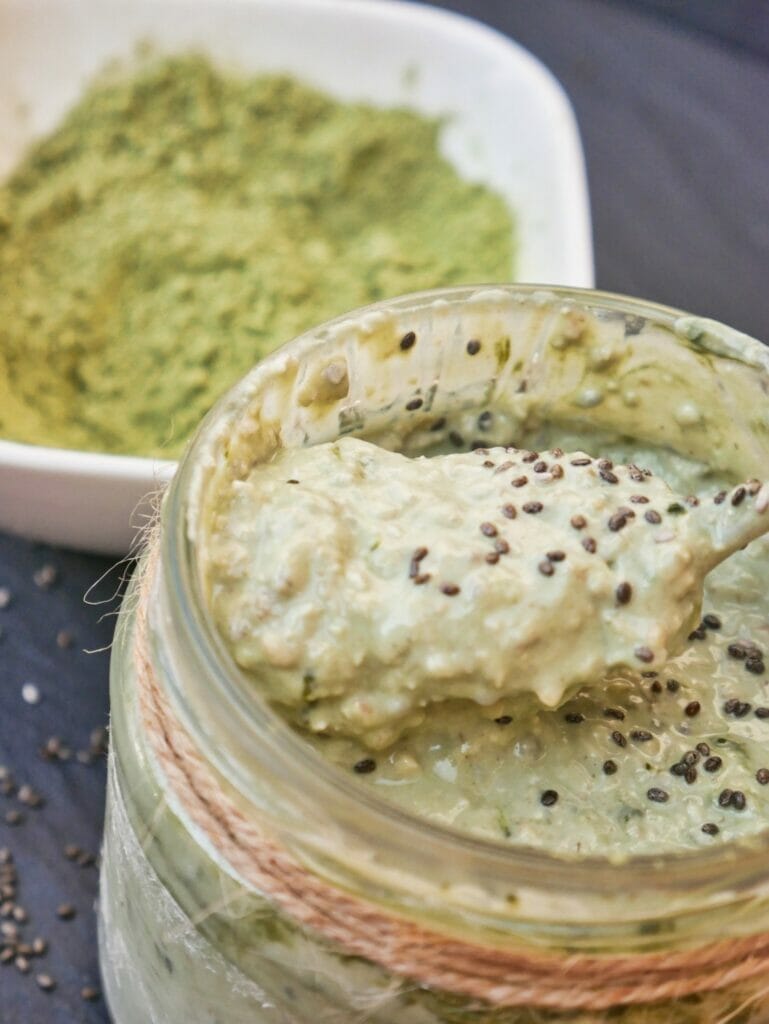 Overnight Oats Top Tips
I've made dozens of overnight oat recipes since I discovered this creamy concoction, and I've noticed a few things to help you make them the best they can be.
1. With something like oats, everyone has their own favorite consistency. You need to try out a few different variations until you find the right one for you, starting with this recipe as a base. If you like a runnier texture, add more water. If you prefer a drier texture, leave out some of the yogurt. Experiment!
2. When experimenting, know that the main ratio to keep in mind is a 1:1 of dried oats to the runny ingredients (water plus any yogurts). This means that if you're using 1/2 cup of rolled oats, you should have at least 1/2 cup of runny or liquid ingredients to go with it.
3. An easy way to store and eat overnight oats is in a regular tea mug like this sloth one! It's got a handle so you can take it around with you around the house as you're getting ready, and a bit of saran wrap means it's all ready to go in the fridge.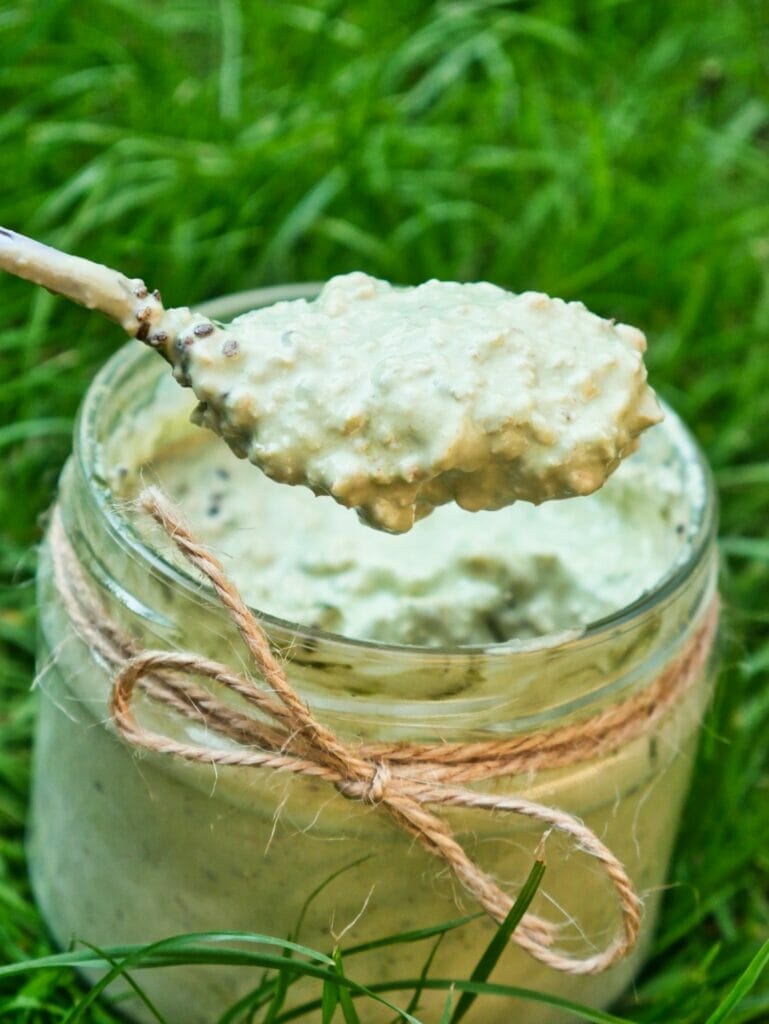 Substitution Options
In overnight oats, there are plenty of substitutions you can make to adapt to your diet.
If you're lactose intolerant, ditch the yogurt and use a dairy free milk like almond milk, or just stick with water and matcha.
If you want it creamier, add more greek yogurt.
If you want it richer, use milk instead of water.
Storage Tips
I prefer to store my overnight oats for up to 3 days in the fridge, ensuring it has a lid or saran wrap on it.
There's no need to freeze it as it's just a single serving (and it wouldn't freeze well anyway).
Don't leave it at room temperature as you want that greek yogurt to be cold.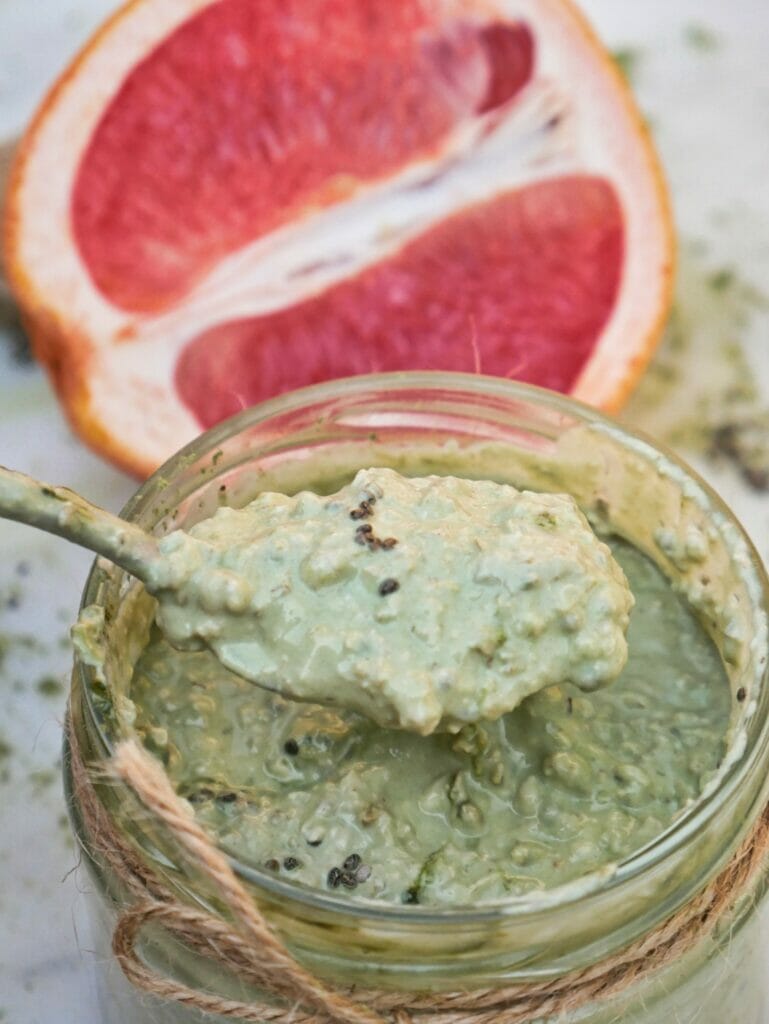 What to Serve with Matcha Overnight Oats
You can eat this matcha overnight oatmeal as it's own meal: it's packed with flavor and will keep you full until lunch, promise.
However, if you're wanting a little something extra for a particularly crazy day, eat it with this almond butter banana toast or combine it with another serving of overnight oats like:
Yield: 1 serving
Matcha Overnight Oats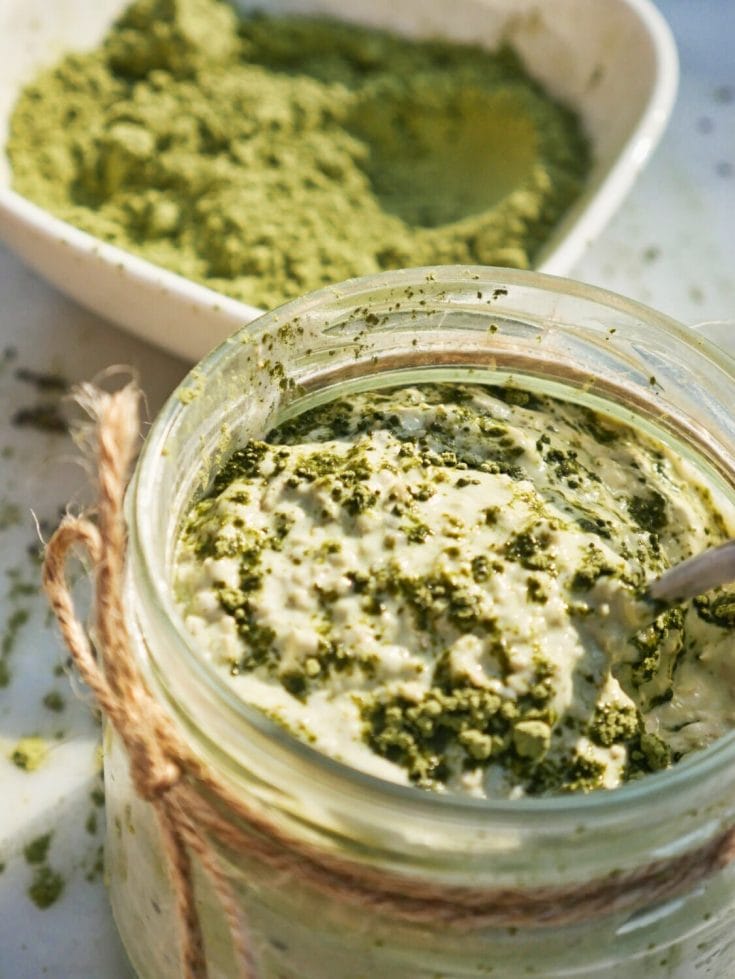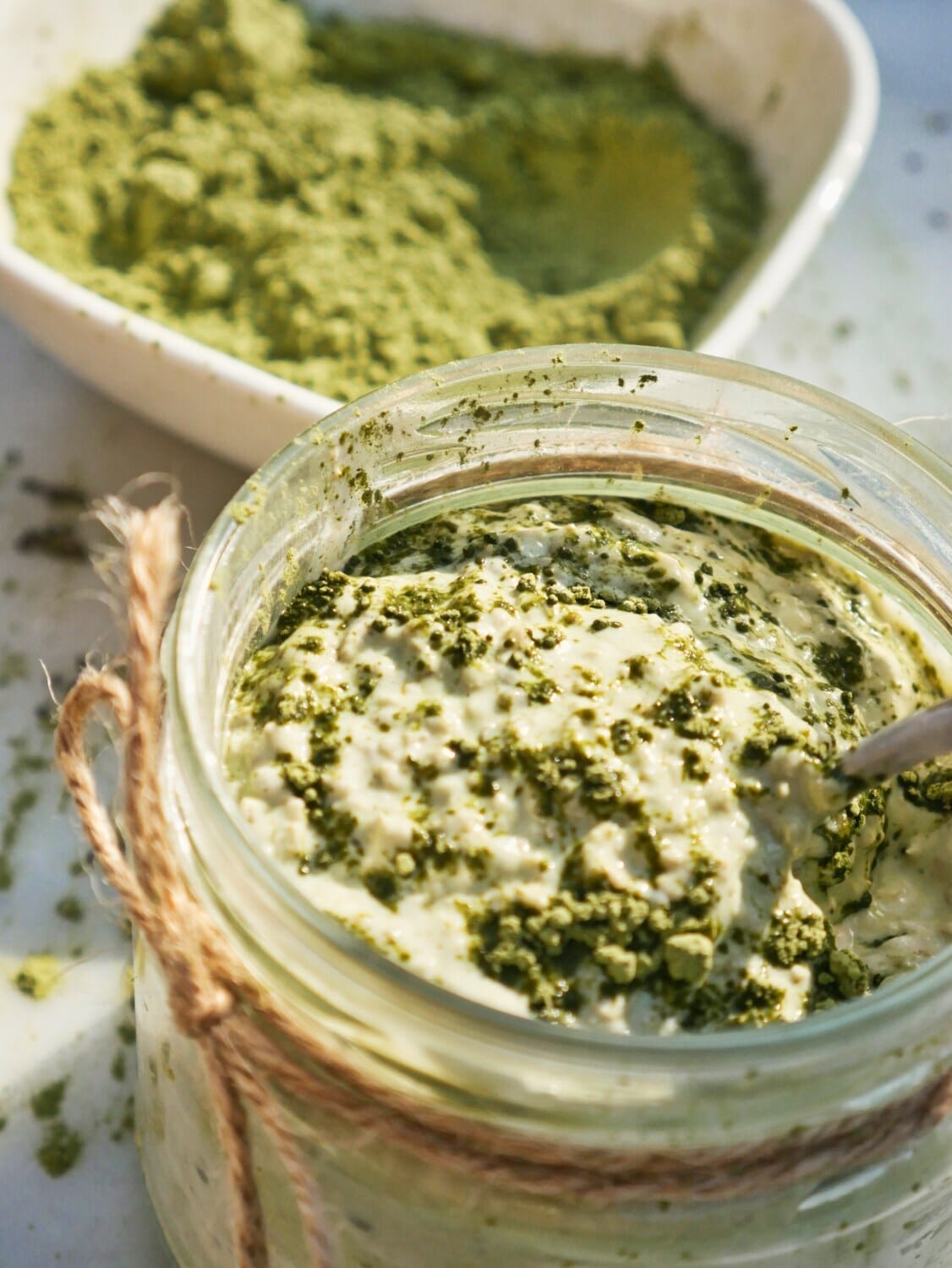 These matcha overnight oats are bright, easy to make, and have all of the benefits of green tea in your oatmeal.
Total Time
8 hours
5 minutes
Ingredients
Instructions
Combine the water, yogurt, and honey in a small bowl or container.
Stir in the oats, chia seeds, and matcha.
Cover with saran wrap or a lid and put in the fridge for at least 8 hours, though preferably overnight.
Enjoy!
Recommended Products
As an Amazon Associate and member of other affiliate programs, I earn from qualifying purchases.