As an Amazon Associate, I earn from qualifying purchases. In addition, I participate in several other affiliate programs that allow me to earn while I recommend products I love.
When it comes to the best overnight oats recipes, it can be overwhelming to choose between greek yogurt overnight oat recipes, dessert overnight oat recipes, healthy overnight oat recipes and more.
This round-up of the best overnight oats recipes takes you through some of my favorites, depending on what kind of flavors you're looking for.
All have substitutions possible if you need to change it to suit your diet (ie, substituting a dairy free yogurt for regular yogurt), but the general recipes are delicious!
Our Favorite Quirky Kitchen Gadgets
1. Banana Overnight Oats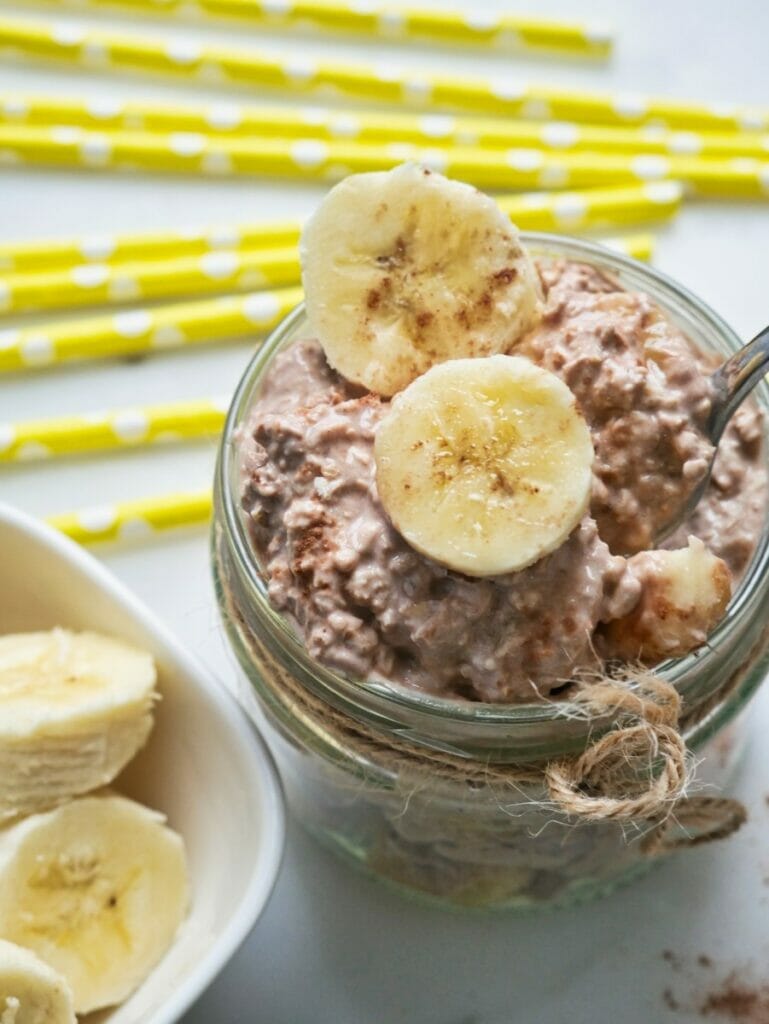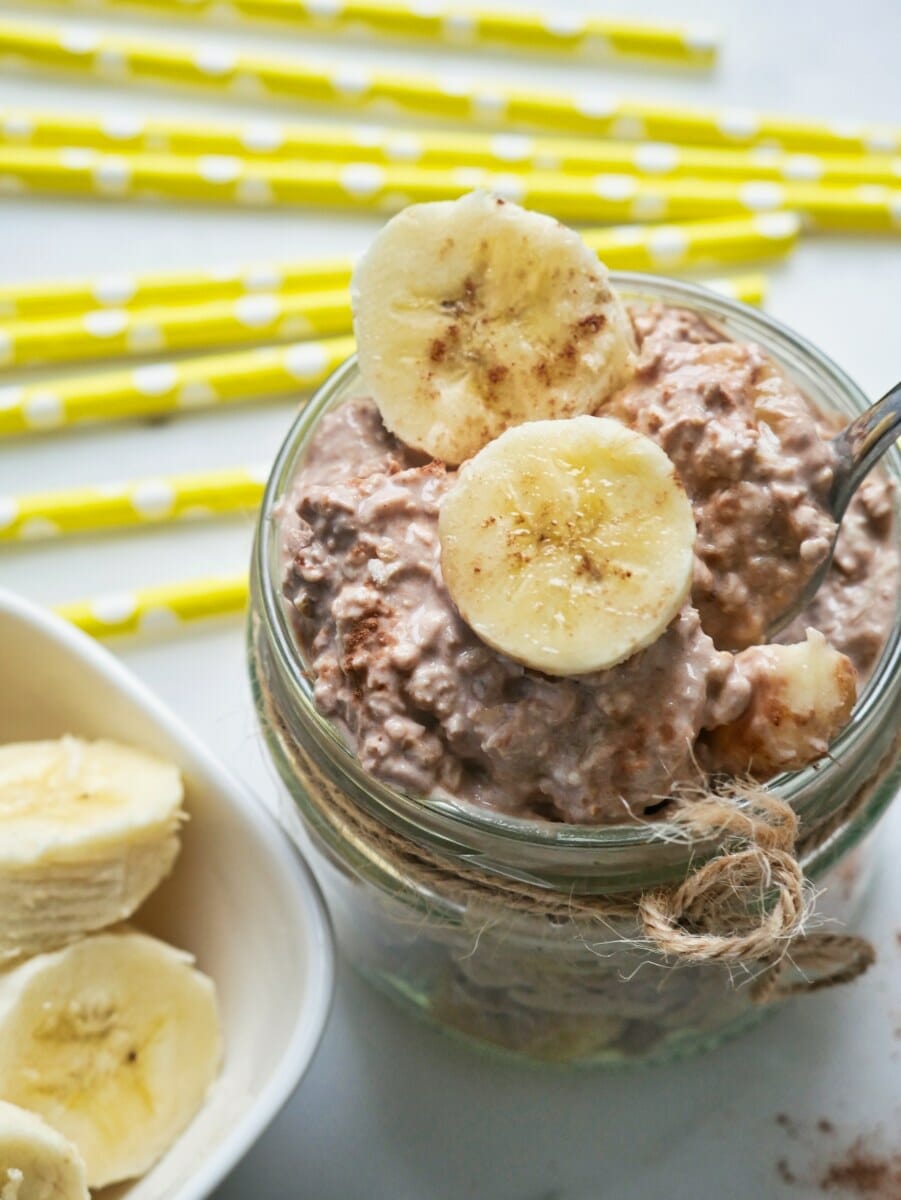 Banana overnight oats are one of the easiest overnight oats recipes to make, as all you really need are the basic ingredients and a chopped up banana.
They're fresh, they're fruity, and you can use frozen or fresh banana depending on what you have on hand (we often have banana that's frozen for smoothies).
Click here for the best banana overnight oats recipe.
2. Blueberry Overnight Oats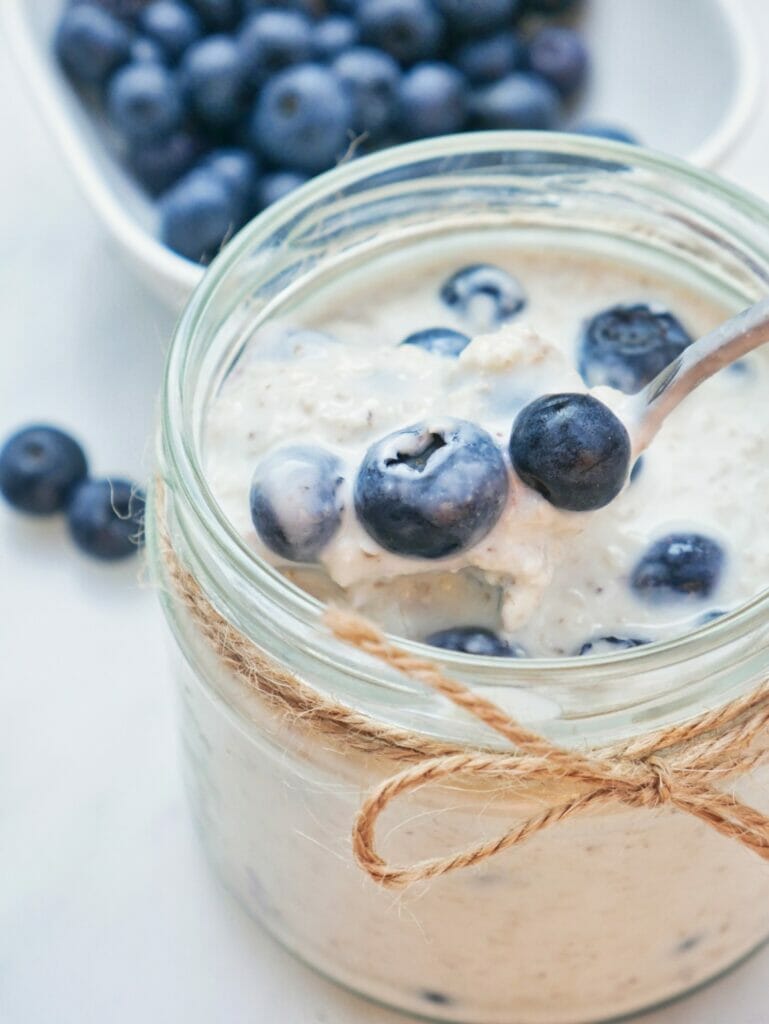 Blueberry overnight oats are another fruity option that bring together the classic overnight oats with some really fresh blueberries to make for a delicious on-the-go breakfast option.
I find it easiest to add blueberries to the original mix, and then keep some on hand to top it off with when it's ready to eat.
You can also flavor the oats with blueberry juice, or just use them as mix-ins.
Click here for the best blueberry overnight oats recipe.
3. Vanilla Overnight Oats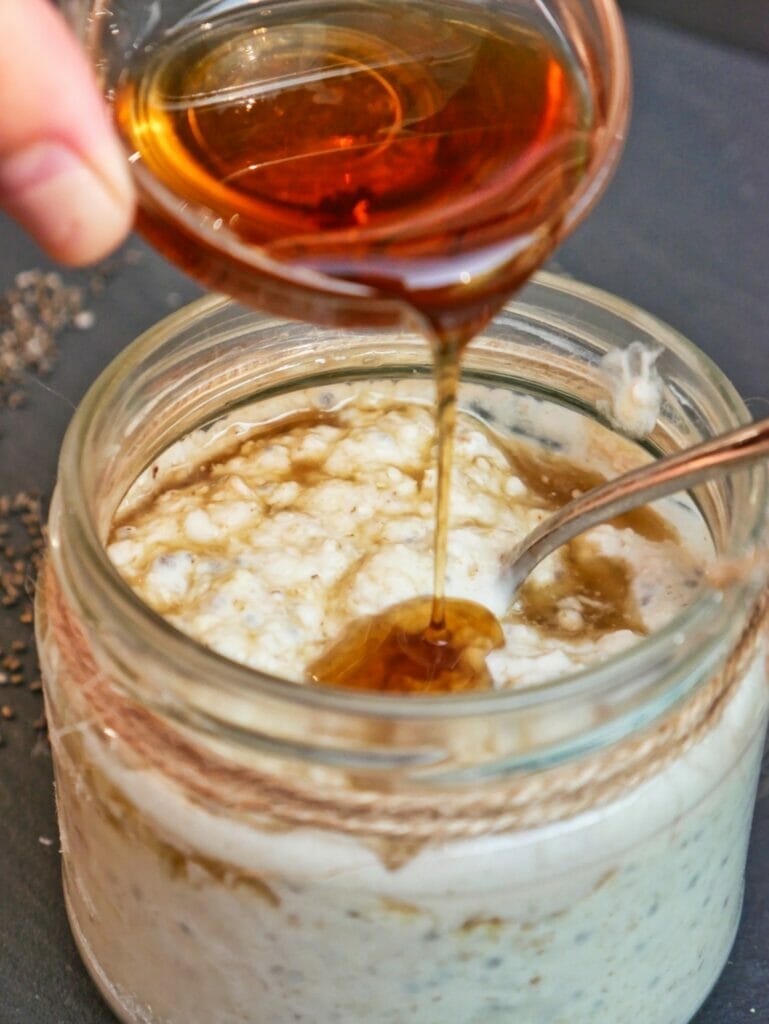 Want a more plain overnight oats with a hint of flavor? Vanilla overnight oats add just that little bit of extra richness so that you've got some deep flavor in your oats.
These are a great base for adding other mix-ins, or for using to make dessert overnight oats as the vanilla extract can help to flavor the oats better for a birthday cake or cinnamon roll option.
Click here for the best vanilla overnight oats recipe.
4. Cocoa Overnight Oats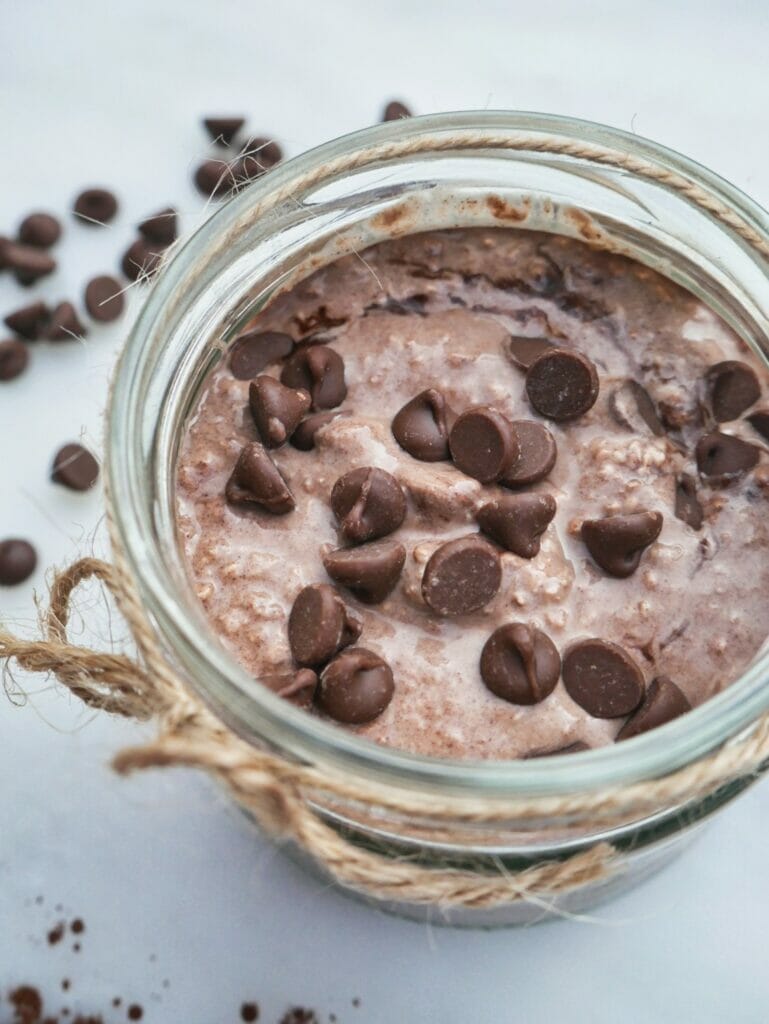 Want some chocolate or cocoa overnight oats? This recipe keeps it simple, but cocoa inspired and all you need on hand in terms of mix-ins is some cocoa powder.
For someone who wants a more dessert-feeling overnight oats that doesn't scream "healthy" (but is), this is your best bet.
It's also another great base for mix-ins for other recipes, like the cocoa & banana overnight oats.
Click here for the cocoa overnight oats recipe.
5. Strawberry Overnight Oats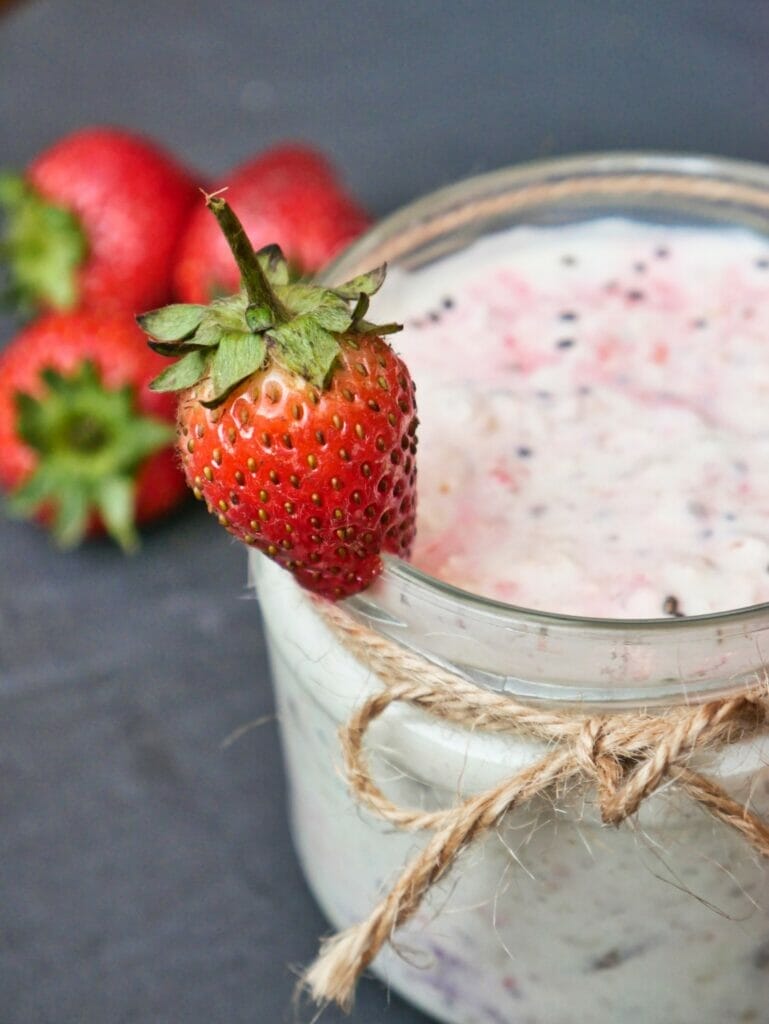 I would eat strawberries every day if I could, so adding them in this overnight oats recipe is a real win.
You can use whole or sliced strawberries, and fresh or frozen, but ultimately it's about getting that strawberry goodness mixed in and infused in the oat mixture.
I always like to keep some extra to add in on top when I'm ready to eat as well.
Click here for the best strawberry overnight oat recipe.
6. Lemon Overnight Oats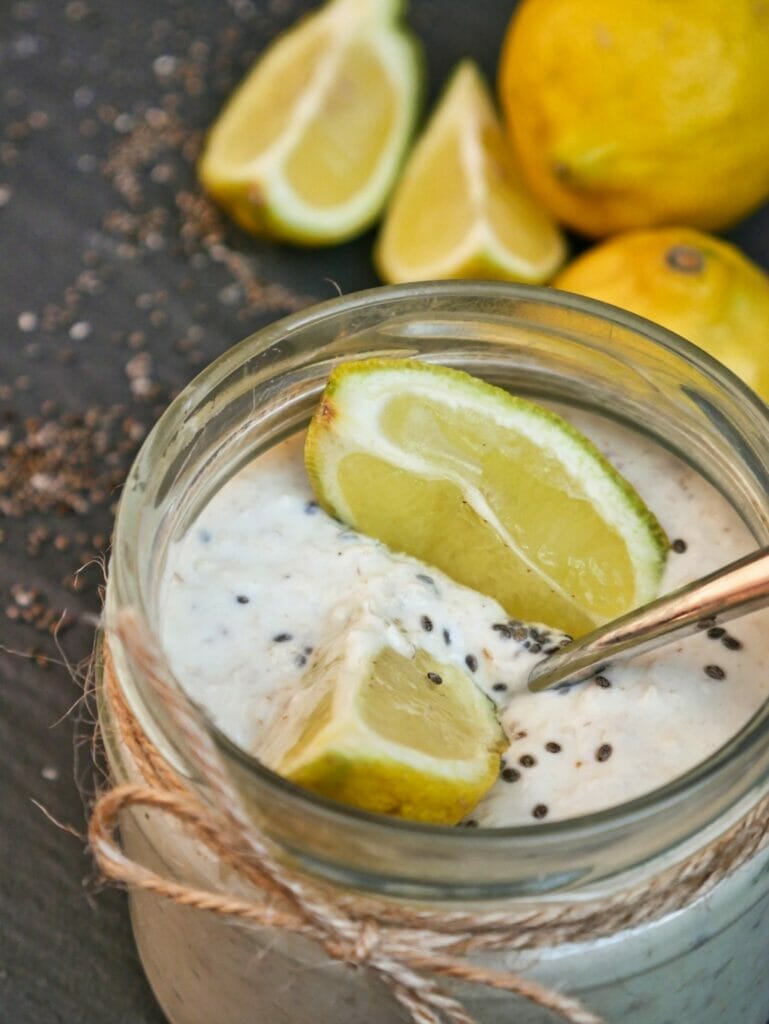 If tangy is your thing, lemon overnight oats are where it's at.
This is another twist on a more plain recipe, adding in the lemon juice to give you a pep in your step and a more savory flavor.
If you're a huge fan of sour over sweet, these are for you.
Click here for lemon overnight oats.
7. Matcha Overnight Oats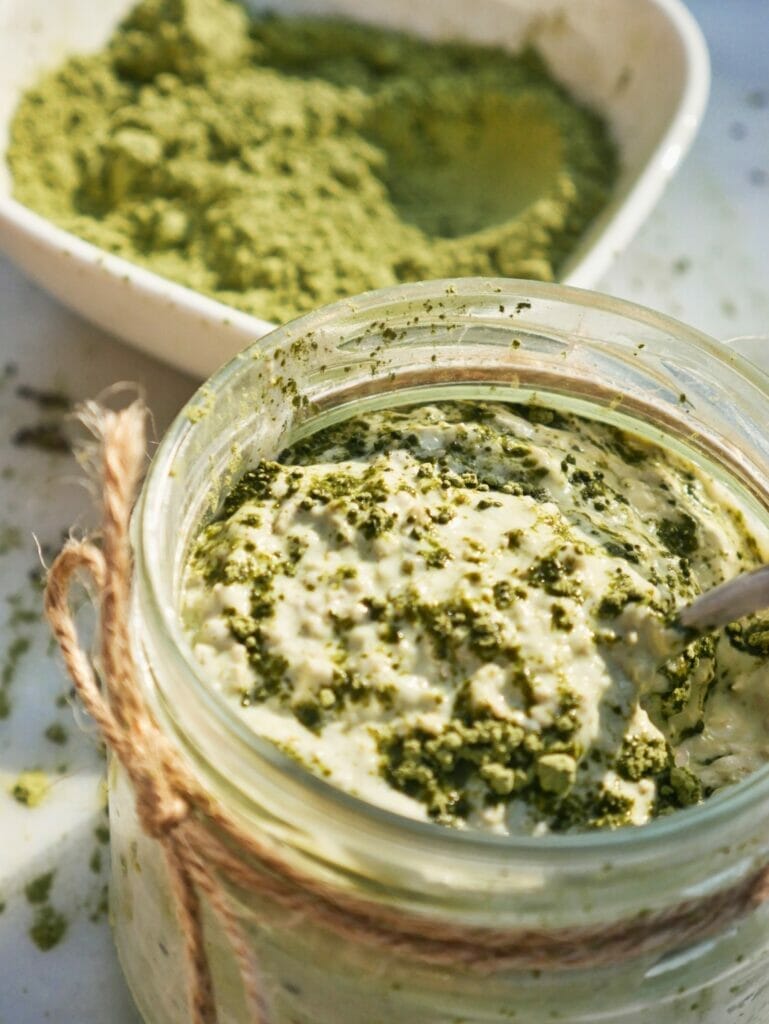 If you're part of the matcha craze and loving this healthy green powder, putting it into overnight oats is a no-brainer.
The result is a matcha-infused, delicious and healthy overnight oats recipe that has a bright and inviting color.
I love eating it with some grapefruit for that color juxtaposition and knowing I'm putting a ton of nutrients into my body.
Click here for matcha overnight oats.
8. Plain Overnight Oats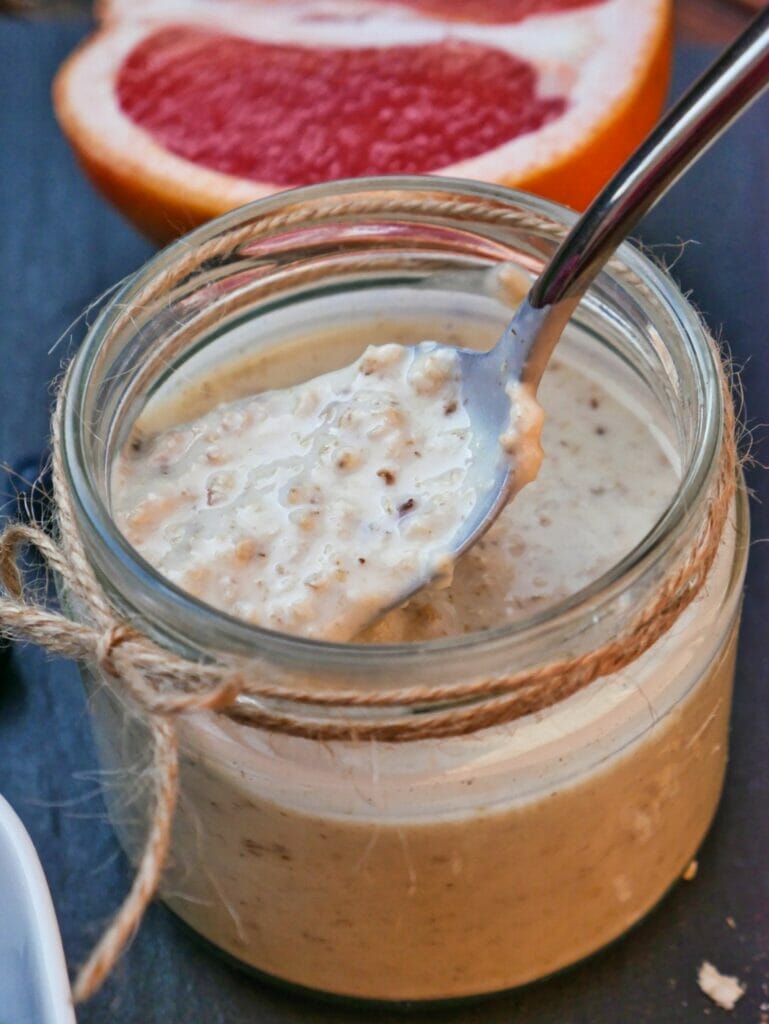 This is the basic, plain overnight oats recipe that is tasty enough to eat alone if you want to use it to try out your preferred yogurt to oat ratio or you just don't have any mix-ins.
It's also the base used for many of the other recipes, so you can use this one and then dream up your own flavors knowing you've got the base right.
Click here for plain overnight oats recipes.
9. Peanut Butter Overnight Oats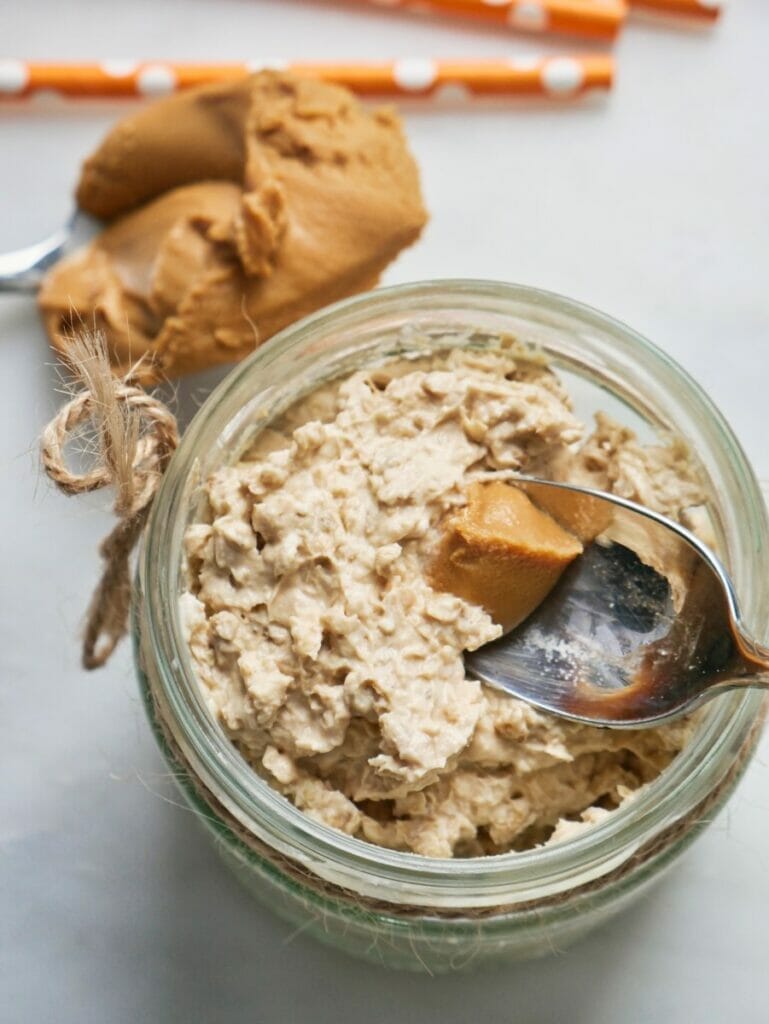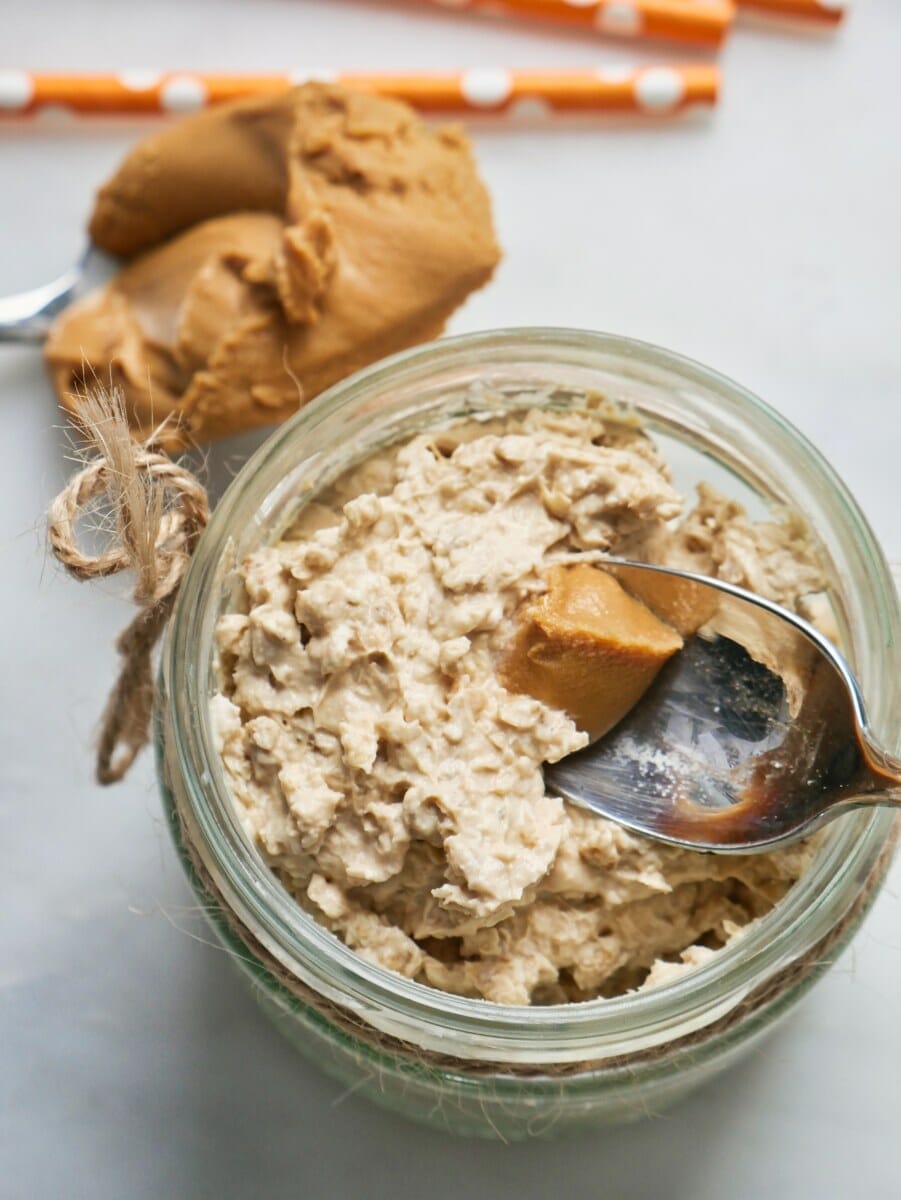 Peanut butter fiends, listen up.
Peanut butter is a delicious overnight oats flavor, and it's super easy to make as long as you've got the basic ingredients and your favorite brand of peanut butter on hand.
You could even get crazy and turn this into peanut butter cup overnight oats by adding candy or chocolate!
Click here for the best peanut butter overnight oats recipe.
10. Cinnamon Roll Overnight Oats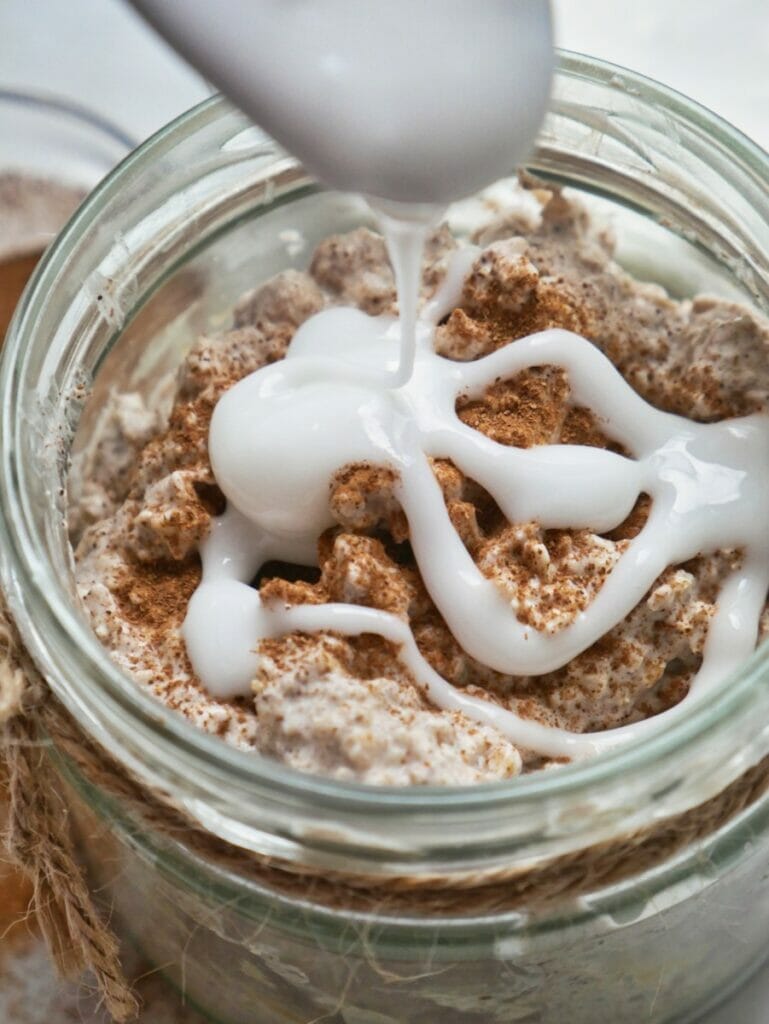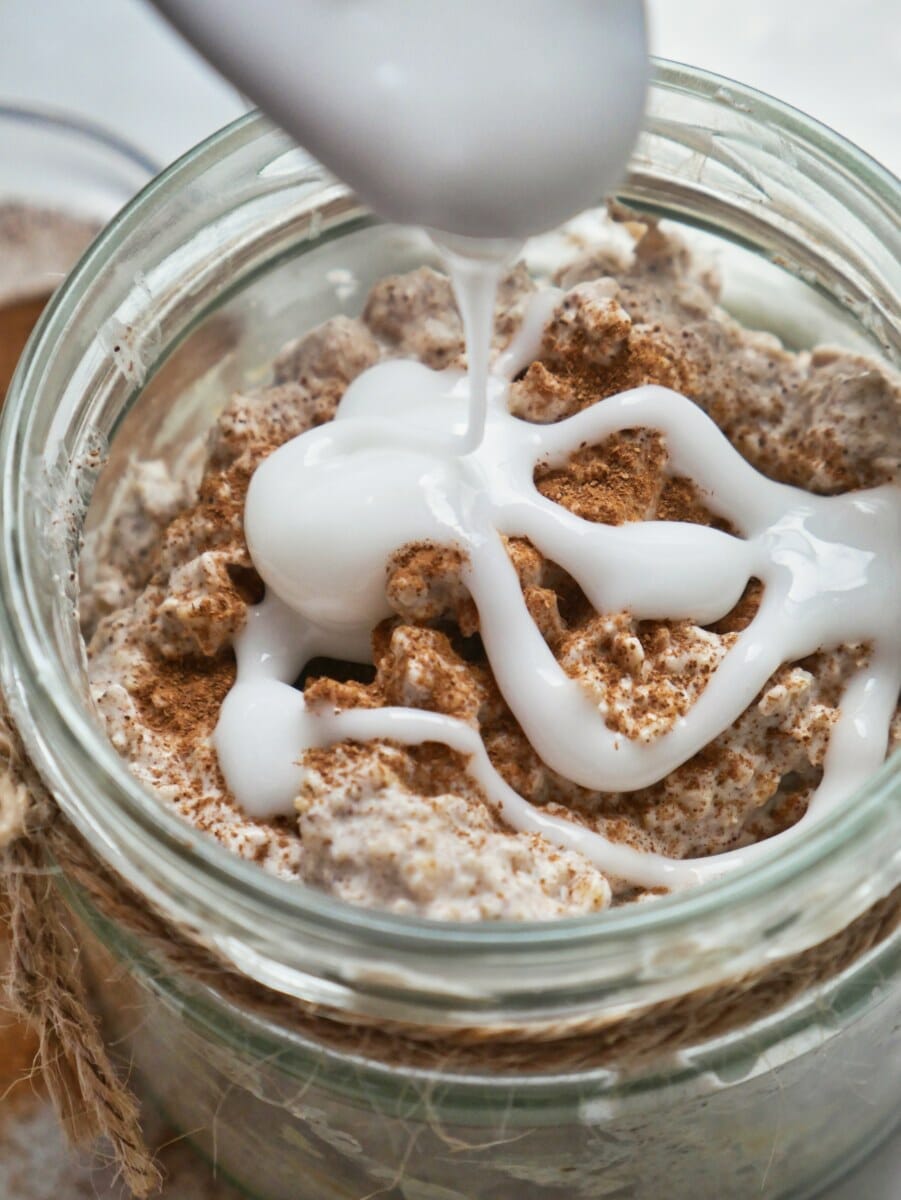 Did you know that it's possible to enjoy a cinnamon roll in oat form? Transform this breakfast favorite into a healthier version using cinnamon and some powdered sugar glaze.
This is one of my favorite overnight oat options because it's both healthy and really fun.
Sometimes, overnight oats can be a drag because we'd all much rather indulge in something like cinnamon rolls rather than chia seed oats, and now you can both stay a bit healthier while enjoying yourself.
Click here for cinnamon roll overnight oats.
11. Mango Overnight Oats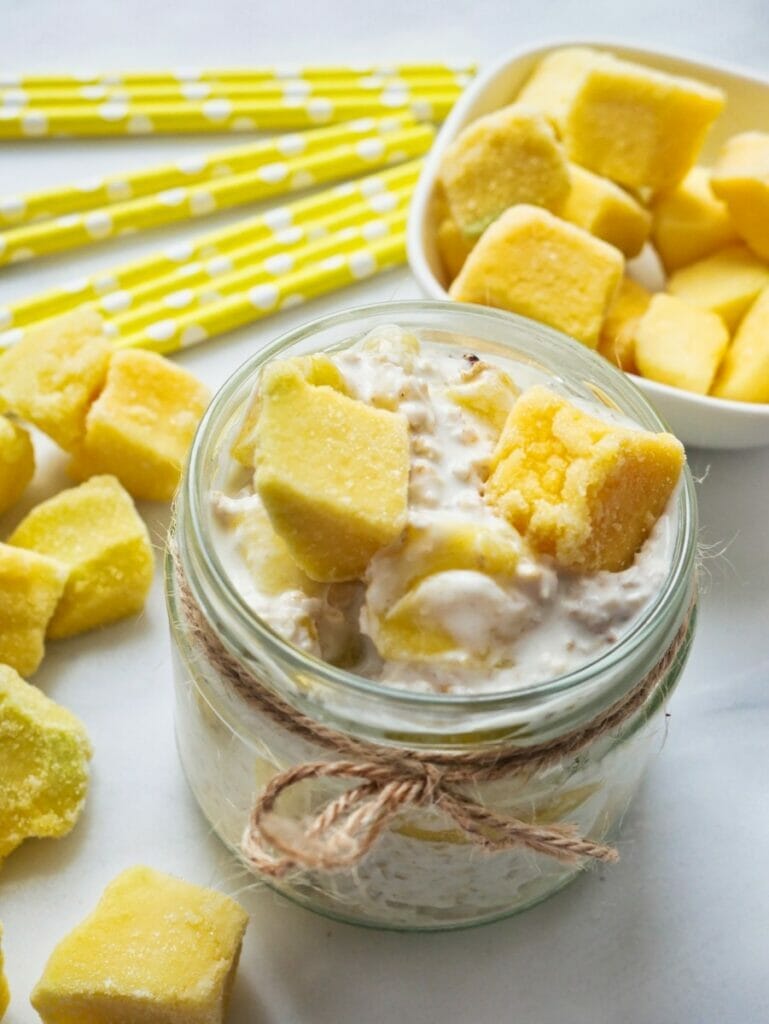 Want to feel like you're relaxing on a tropical island rather than sitting in your kitchen in the depths of winter?
Mango overnight oats are for you!
Made with either frozen or fresh mango, these are a bright and fun overnight mix-in to help you start your day off with some fruit and a bit of color!
Click here for mango overnight oats.
12. Cocoa & Banana Overnight Oats
For this recipe, we combined two existing recipes to create a more chocolatey banana option.
Bananas and cocoa go together really well, and it gets in your fruit serving while also feeling a bit more fun because of the chocolate flavor.
Click here for a banana and cocoa overnight oat recipe.
13. Honey Overnight Oats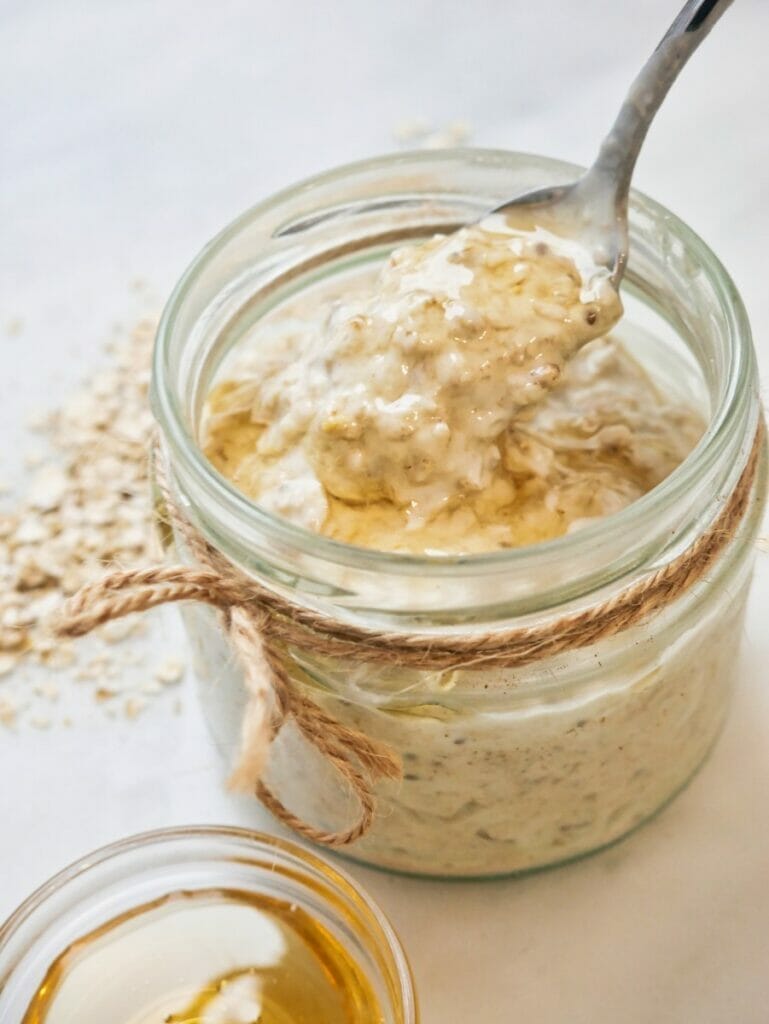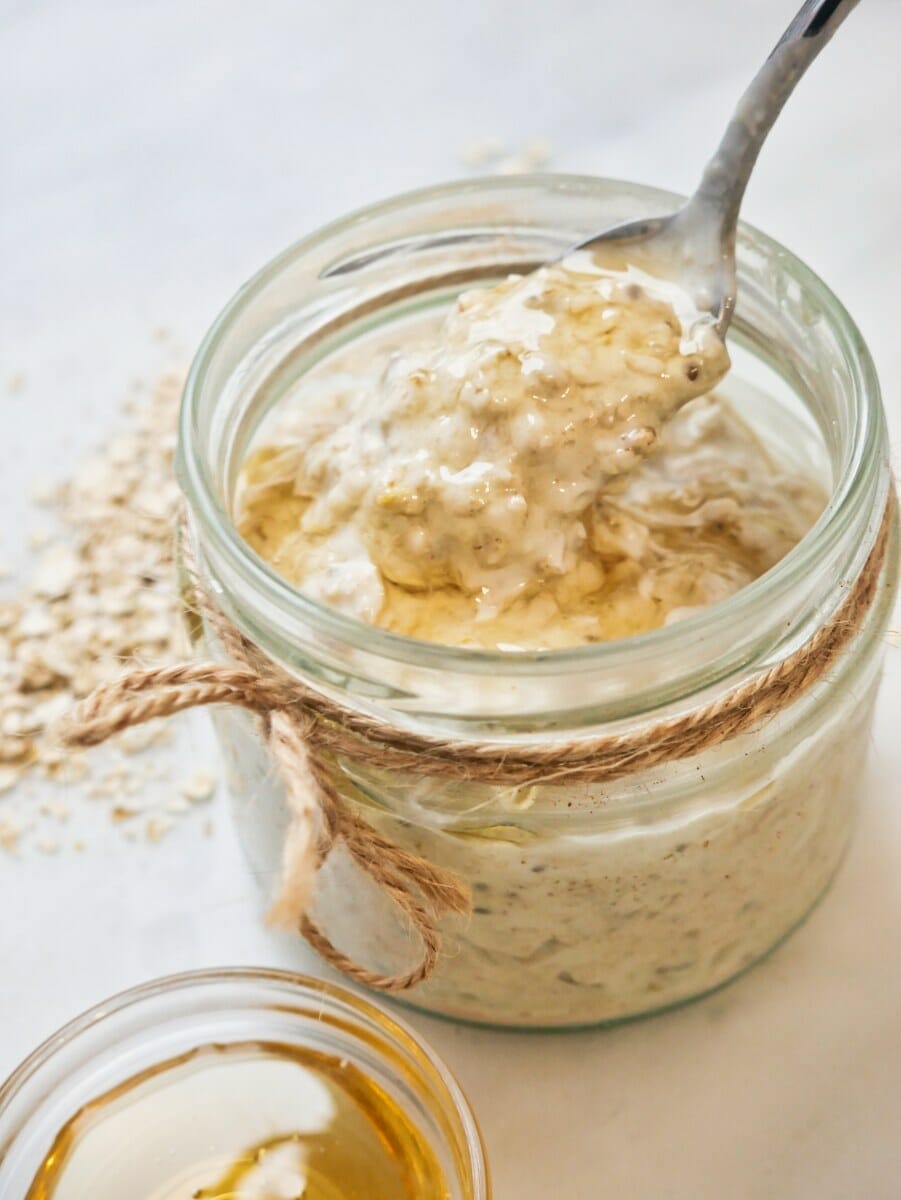 When you want something sweet but more of a smooth texture with no extra mix-ins, honey overnight oats are for you.
This is a great way to keep it healthy while adding a bit of flavor to your oats.
If you suffer from allergies, some people like to use local honey as it's said to help get your body used to the pollen!
Click here for the best honey overnight oats recipe.
14. Cinnamon Overnight Oats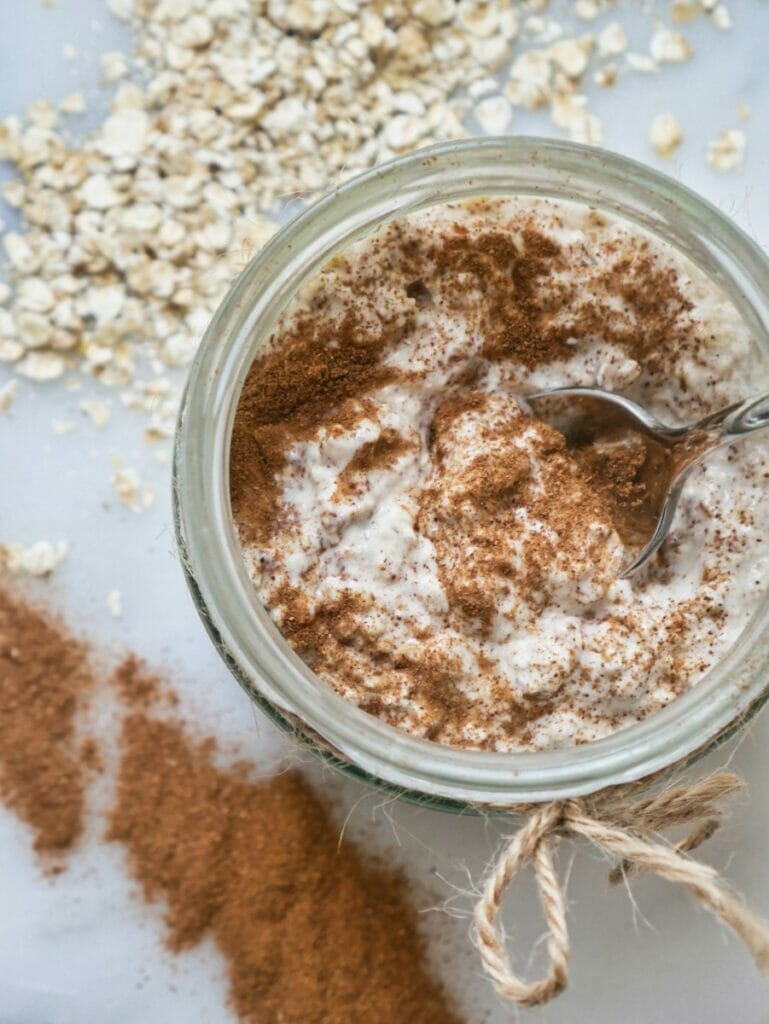 Cinnamon is my preferred mix-in to my regular oatmeal, so I tried it in overnight oats and it's a total win.
It's got great depth of flavor, turns this into a delicious savory overnight oats (though you can turn it sweet with cinnamon roll overnight oats), and it's super easy because there's no washing, chopping, or peeling of the mix-ins, just pour in some cinnamon with the main ingredients and you're done.
Click here for the best cinnamon overnight oats recipe.
15. Birthday Cake Overnight Oats
Want a festive overnight oats recipe to brighten your day? This birthday cake flavored overnight oats recipe is a total showstopper when it comes to the looks (colorful sprinkles for the win) and the taste (vanilla extract and brown sugar, yes please).
This is definitely a dessert overnight oats recipe, and you'll want it every day of the year, not just on your birthday.
Click here for the best birthday cake overnight oats recipe.
16. Chocolate Chip Overnight Oats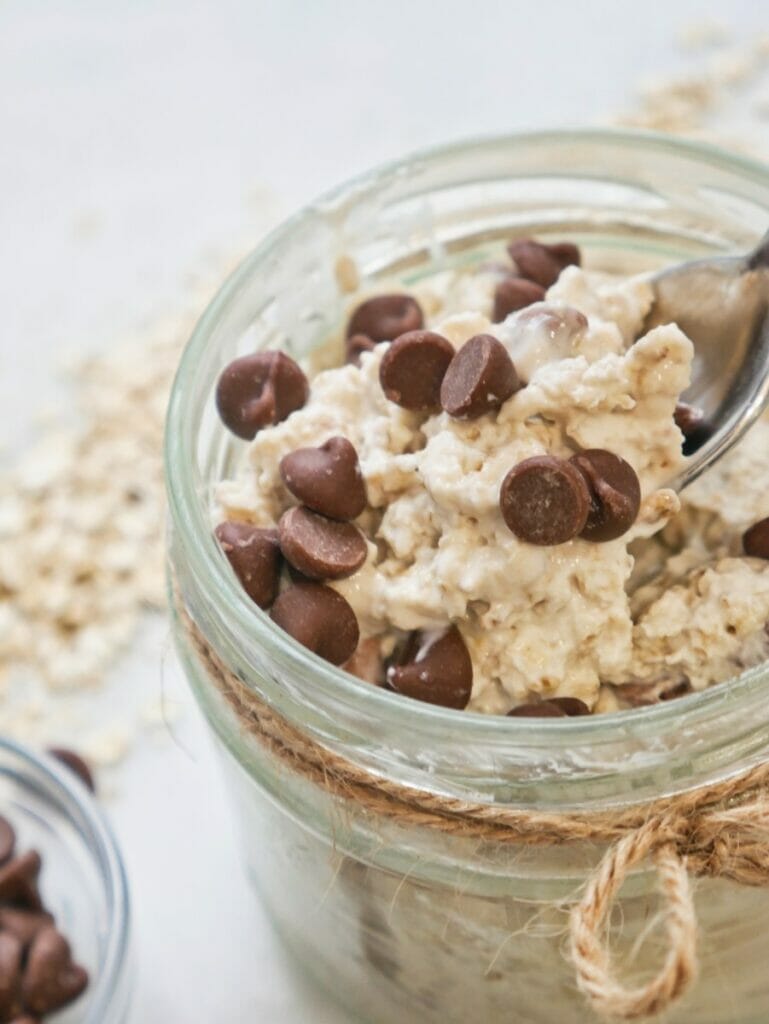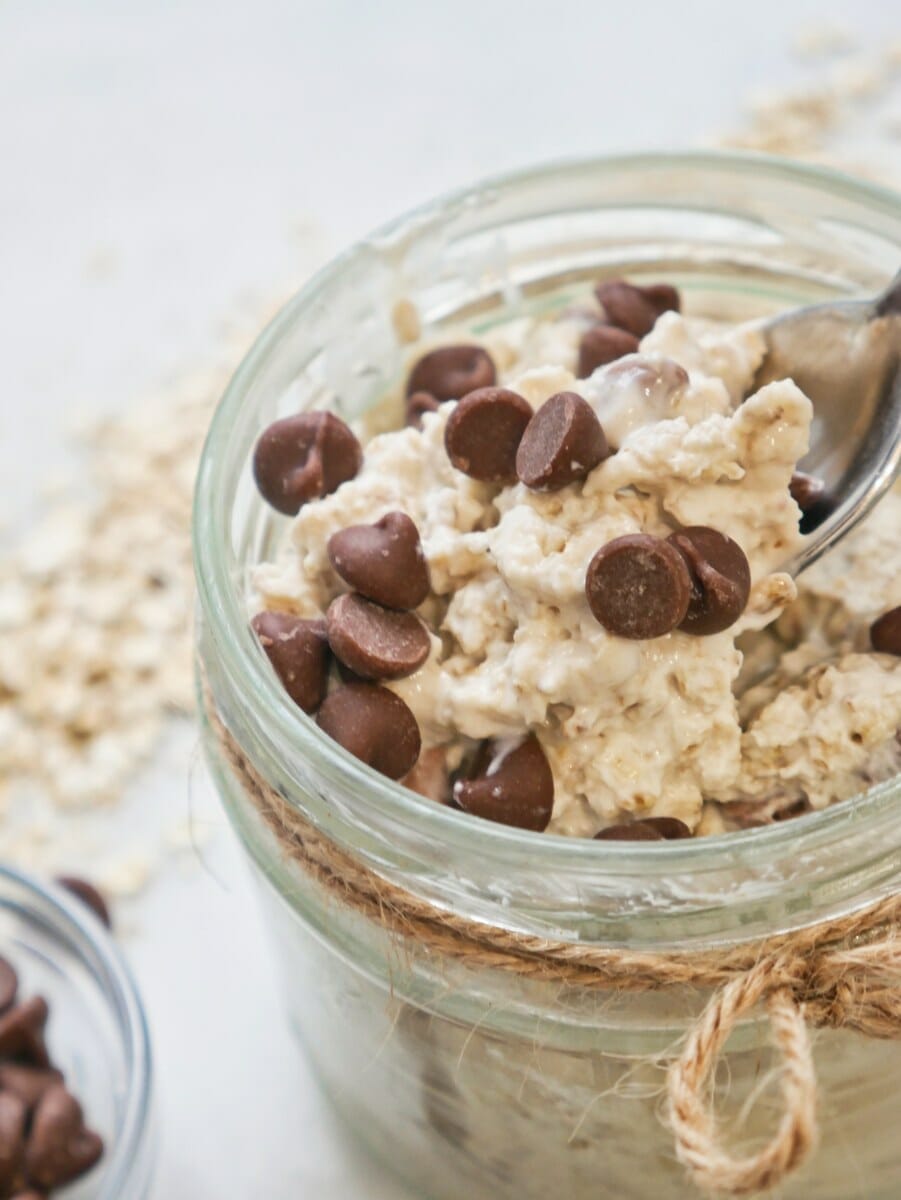 Chocolate chips are the perfect mix-in when you want to find that balance of savory to sweet!
You can use any type of chocolate chips you want, from milk to dark to white chocolate chips, and it's a fun way to make overnight oats more kid-friendly or just more appealing if you're like me and always trying to sneak chocolate in somehow!
Find the best chocolate chip overnight oat recipe here.